Treatment for Thrombosis in Chirag Enclave, Delhi
Medical treatment, minimally invasive catheter techniques, and surgical reconstruction are used to treat vascular system disorders, including arteries, veins, and lymphatic circulation. Treatment of other essential veins and arteries of the body has evolved via general and cardiac surgery.
Vascular disorders are treated using both open surgery and endovascular surgical methods. The vascular surgery doctors in New Delhi trained to diagnose and treat conditions affecting all parts of the vascular system, except the coronaries and intracranial vasculature.
Check out all the information below if you're searching for vascular surgery in New Delhi.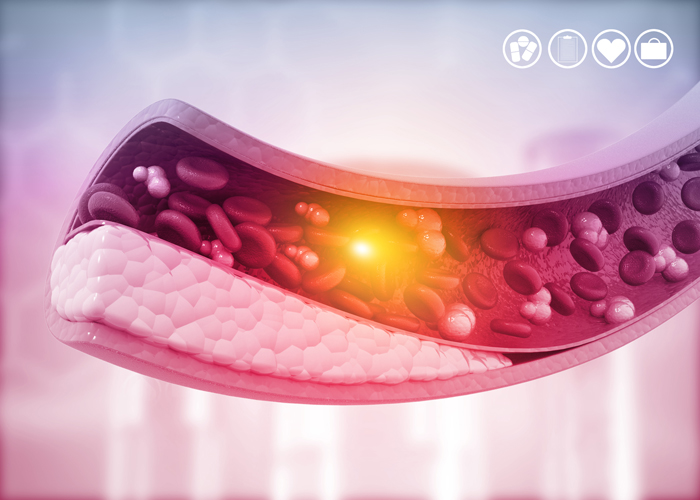 About Deep Vein Occlusions
Vascular surgery is performed using a combination of open and endovascular methods or a combination of both. Endovascular surgery provides several advantages, including a faster recovery period and a lower risk for problems.
It uses fewer incisions—sometimes only one—to get access to the treatment area. All vascular diseases cannot be treated using an endovascular method, especially if the patient has an advanced illness.
Open surgery with a larger incision to access the treatment region is a more traditional method to vascular surgery, in many situations, required to make the necessary repairs or remove diseased tissue.
When invasive open surgery is not necessary but standard endovascular surgery is not an option for the patient, surgeons perform complex endovascular surgery. Not all hospitals offer these procedures.
If at all feasible, inquire well before surgery about the proper treatment and surgical approach—open or endovascular—that your surgeon advises, as well as why.
Ask for as much information and details as you need. Knowing your options and what to expect from your operation will make it simpler to prepare and plan for recovery.
Who Qualifies for a Deep Vein Occlusion?
If you have a health condition involving your blood vessels, your primary care physician may recommend you to a vascular surgeon. Additionally, it might be an indication of vascular disease. For example, Leg pain can be caused by peripheral artery disease.
People with illnesses that can affect their blood vessels, such as diabetes, high blood pressure, obesity, and smokers, may benefit from screening with a vascular specialist.
Why Are Deep Vein Occlusions Conducted?
If medicine or lifestyle modifications aren't enough to treat your condition, vascular surgery may be necessary. When the disease is in its early stages, certain vascular surgeons may prescribe monitoring along with lifestyle changes, such as quitting smoking or diabetes control. If your doctor recommends surgery, be sure you're aware of all the potential risks and advantages.
Benefits of Deep Vein Occlusions
A considerably faster healing time
Less pain
This procedure is carried out in an outpatient setting.
Local or regional anesthesia used
Fewer post-surgery wound complications
Less bleeding
Reduced heart stress
Benefits individuals who are at a greater risk of complications.
Request an appointment at Apollo Spectra Hospitals, Chirag Enclave, Delhi
Call 1860 500 2244 to book an appointment
Risks of Deep Vein Occlusions
Blockage of blood flow via the graft
Fracture of the graft
Infection
Blood leakage around the graft
The graft is moving away from its target location.
Other potentially severe but rare complications include:
Blood flow to the abdomen or lower body blocked
Artery burst
Aneurysm rupture occurs with a delay.
Kidney injury
Paralysis
Is vascular surgery a risky procedure?
Vascular surgery, like other surgeries, has some risks, which increased if the patient smokes, is obese, or has other serious illnesses such as chronic lung disease. There is an additional risk when the surgeon performs on the chest or a significant blood artery.
How long is the recovery going to take?
You should expect to stay in the hospital for five to ten days after open vascular surgery and recuperate at home for three months. Keep the surgery region clean and dry—for a while, and sponge baths will suffice instead of frequent showers.
You'll almost definitely be in pain, so discuss pain medications with your doctor. For a week or two, you may want help with housework and other everyday activities.
Do not drive until you have your doctor's approval. You will spend 2-3 days in the hospital and 4 to 6 weeks at home before returning to your usual activities after endovascular surgery.
What can I expect after my vascular surgery?
It's easier to plan for a successful recovery if you understand what to expect. Follow up with your doctor regularly in the days, weeks, and months after your surgery.
Our Doctors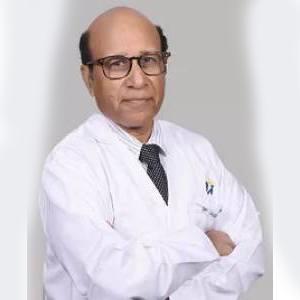 DR. JAISOM CHOPRA
MBBS,MS,FRCS...
| | | |
| --- | --- | --- |
| Experience | : | 38 Yeras Experience |
| Speciality | : | Vascular Surgery... |
| Timings | : | Thur : 10:00 AM - 11... |

Book Appointment