Ophthalmology
Ophthalmology is the study of medical conditions of the eyes. Any doctor who specializes in treating eyes and the overall visual system, medically and surgically, is called an ophthalmologist.
A number of clinical and non-clinical factors such as aging, diabetes, excessive strain and other issues can affect your eyes and the surrounding structures. Ophthalmology involves diagnosis and therapies for such conditions, along with microsurgery.
In this article, we will look at what ophthalmologists do, what types of conditions they treat, different ophthalmological procedures they perform, and when you may need to seek an ophthalmology hospital near you.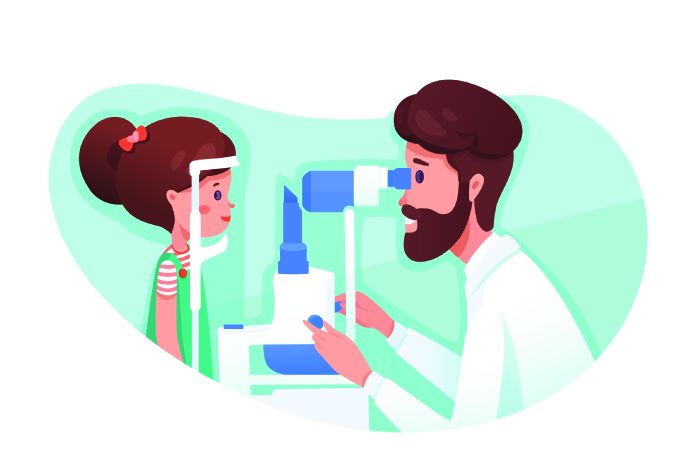 What do ophthalmologists do?
An ophthalmologist is a physician who specializes in diagnosis and treatment of eye-related conditions.
To become an ophthalmologist in India, a person must complete an MBBS degree and then go for an ophthalmology PG degree. It includes Doctor of Medicine (MD), Master of Surgery (MS), and diploma in ophthalmic medicine and surgery (DOMS).
Ophthalmologists often undergo a year or two of fellowship training to specialize in one of the several subspecialties of ophthalmology, such as:
The cornea
The retina
Glaucoma
Uveitis
Pediatrics
Refractive surgery
Ocular oncology
Plastic and reconstructive surgery
Neuro-ophthalmology

While looking for ophthalmology doctors near you, you can also choose ophthalmology specialists who have completed training that let them work on complex eye conditions involving delicate parts of the eye.
What are some of the common eye conditions?
General surgeons and ophthalmologists near you are responsible for prevention, diagnosis and treatment of your eyes and the overall visual system.
Some common eye conditions include glaucoma, diabetic retinopathy, macular degeneration, corneal conditions, and cataracts. However, specialist ophthalmologists also tend to complex eye conditions like:
Cases involving infants and children
Cases with neurological components or causes like abnormal eye movement, optic nerve issues, double vision
Unusual cases of vision loss
If you have certain conditions or systems that don't directly relate to your eyes, in such cases, when you visit ophthalmology doctors near you, they may refer you to some other specialists for the appropriate treatment.
What are the common ophthalmology procedures?
Some common procedures an ophthalmology doctor near you performs include monitoring, diagnosing, and treating mild eye and vision conditions. It also includes writing prescriptions for correct glasses and contact lenses to rectify vision issues.
Often ophthalmology specialists need to perform minor procedures like cataract surgery, glaucoma surgery, refractive surgery, cancer treatment, reconstructive surgery to repair trauma or certain birth defects like crossed eyes. There are also some complex surgeries like neoplasm removal, clearing blockages or infections of tear ducts, immune condition cases, cosmetic surgeries, repairing detached or torn retinas, and corneal transplants.
When should you visit an ophthalmologist?
If you are experiencing chronic or severe issues with your vision or have signs of eye conditions such as:
Bulging eyes
Reduced, blocked, distorted or double vision
Excessive tears
Issues or abnormalities with eyelids
Seeing halos or colored circles
Misaligned eyes
Black specks or floaters in the vision field
Unexplained/excessive redness in eyes
Loss of vision
You may also need care from your nearest ophthalmologist if you have symptoms like sudden change or loss in vision, severe and sudden eye pain or any eye injury.
Your general surgeon or family medicine doctor may also refer you to an ophthalmologist near you if you have any conditions or factors that can increase the risk of certain eye conditions, like:
Diabetes
High blood pressure
Family history of eye conditions
HIV
Certain thyroid conditions
It is also recommended having a full medical eye exam annually once you reach the age of 40 years. It will allow your nearest ophthalmologist to build a baseline profile of your eyes' health.
You may wonder about the importance of eye health baseline. Well, it is important since it helps your ophthalmologist track or spot any changes in your eye or vision, which are often subtle and challenging to detect. Even if you are healthy, you can also experience sudden and severe eye conditions because of some underlying causes.
Request an appointment at Apollo Spectra Hospitals, Jaipur.
You can call 18605002244 to book an appointment.
Is ophthalmology a kind of surgery?
No, it is a branch of medical conditions related to the eyes. And doctors who specialize in eye and vision care are called ophthalmologists.
When should you reach out to your nearest ophthalmologist?
You will need to see an ophthalmology doctor or specialist near you if you are experiencing any of the conditions like physical change in your eyes, any pain, abnormalities, loss of vision, etc. All of these may be symptoms of an underlying serious problem.
What can you expect when you see an ophthalmologist near you?
Your ophthalmologist may conduct a series of tests like visual field tests, photography, pachymetry, ophthalmic ultrasound, and scans of the back of your eyes to diagnose any conditions. After the examination, your ophthalmologist or eye specialist will discuss the results with you, offer appropriate treatment options or prevention measures, and answer any questions you may have.
Our Doctors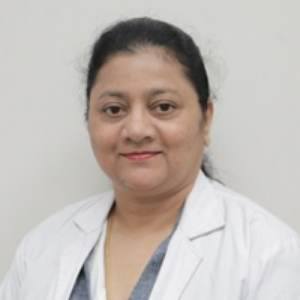 DR. ALPA ATUL POORABIA
M.S, FLVPEI, D.O, M....
| | | |
| --- | --- | --- |
| Experience | : | 24 Yeras Experience |
| Speciality | : | Ophthalmology... |
| Timings | : | Mon - Sat : 10:00 AM... |

Book Appointment