Rhinoplasty Surgery in Kondapur, Hyderabad
Rhinoplasty is a surgery done to improve the shape of your nose. People choose this surgery to change the appearance of their face. It is a common type of plastic surgery.
What Is Rhinoplasty?
Rhinoplasty is a common plastic surgery done at Apollo Kondapur to change the appearance of your nose. In some cases, it is done for cosmetic reasons and in others, it may be done for correcting a disease.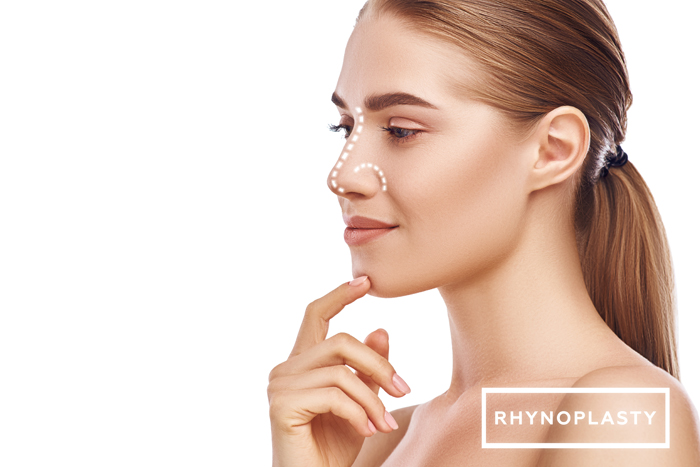 What Are The Reasons For Choosing Rhinoplasty?
People choose rhinoplasty for different reasons, such as;
To repair the nose after an injury
For correcting problems in breathing
For correcting birth defects
For cosmetic reasons
The surgeon can make the following changes to your nose;
Can change the size of your nose
Can change the shape of your nose
Can make a change in the angle of your nose
Can narrow the nostrils
Can reshape the top of the nose
Can straighten the nasal septum
Request an appointment at Apollo Spectra Hospitals, Kondapur
Call 1860-500-2244 to book an appointment
What Preparation Is Required For Rhinoplasty?
You have to visit the doctor and discuss if you can have rhinoplasty or not. You should tell the surgeon why you want this surgery.
The doctor will take your medical history and will ask you if you are taking any prescription medications. He may ask you to stop taking a few medications that are recommended before any surgical procedure.
He will do a physical examination of your nose to see what changes can be done to your nose. He may ask you to get a few blood and other lab tests.
The doctor may also take photographs of your nose from different angles to assess the long-term benefits of surgery.
What Is The Procedure Of Rhinoplasty?
Rhinoplasty can be performed in a hospital or the outpatient department. The doctor will give anaesthesia, either local or general. It depends on the type of surgery you will need.
The surgeon has to make several cuts inside and between the nose to separate the skin from bone and cartilage. If additional cartilage is needed to reshape your nose the surgeon may remove it from deep inside your nose or from your ear. In some, a bone graft is also needed to add additional bone to the nose. The surgery generally takes one or two hours. In a complex case, it may take more time.
What Are The Risks Associated With Rhinoplasty?
Like any other surgery, this surgery also involves certain risks and complications. Individuals may have different reactions and responses to surgery. The healing also depends upon different factors such as overall health, age, personal lifestyle, etc. The risks associated with rhinoplasty are:
Nasal obstruction may occur as the septum may fail to straighten up or due to swelling of the tissue
Failure to solve sinusitis and problem may exist
Excessive bleeding may occur
Excessive discharge from the nose or dryness may occur after the surgery
Fail to achieve the desired results when surgery is done for cosmetic purposes
Prolonged headache
Numbness of the teeth or face
Severe pain due to delayed healing
Loss of smell or taste
What Is The Recovery Time From Rhinoplasty?
Your doctor may keep a metal or plastic splint on your nose. It will help to retain the new shape of your nose. He will also give nasal packs inside your nose.
You will be kept under observation for a few hours after surgery and may be sent back home the same day if everything seems fine.
Your doctor will ask you to stay in bed with an elevated head for a few days to reduce the chances of bleeding. You may feel uncomfortable due to packing given inside your nose. It has to be kept for about a week.
You might experience slight bleeding or drainage a few days after the surgery. Your doctor will ask you to use a drip pad and change it as required.
Your doctor will advise you to avoid running, doing physical activity, blowing your nose, laughing, and hard brushing of teeth for a few days.
Recovery may take about a week after which you can resume your normal activities.
Rhinoplasty helps to improve the shape of the nose and other medical conditions related to your nose. It may be a simple surgery or a complicated one depending on the reason for which you choose it.
1. Will my insurance cover the cost of my rhinoplasty?
Insurance can cover the cost of the surgery is done for medical reasons but if it is done for cosmetic purposes; the cost is not covered under the insurance.
2. Will rhinoplasty cure my condition permanently?
If your facial features are developed fully, the shape of your nose will not change. Rhinoplasty can be reversed if necessary.
3. Am I the right candidate for rhinoplasty?
If you are in good health and above 14 years of age and you need rhinoplasty for correcting the shape or some medical problems, you are the right candidate.

Book Appointment