Minor Sports Injuries Treatment in Kondapur, Hyderabad
Minor injuries are not life-threatening. They can cause pain and slight discomfort. Some minor injuries can be treated at home but for others, you may have to visit the doctor.
What is a Minor Injury?
Minor injuries cause mild to moderate pain, limit your motion, and produce swelling. Common minor injuries include sprains, bruises, minor burns, and shallow cuts or abrasions.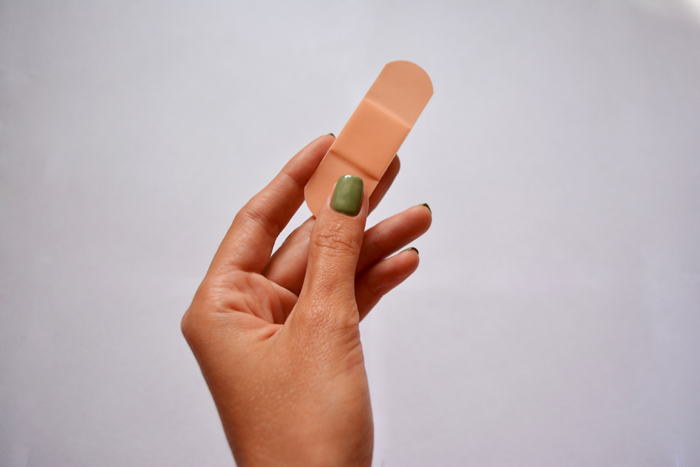 What are the Common Symptoms of Minor Injury?
A minor injury may have the following symptoms;
Abrasions on the skin
Mild bleeding
Mild pain at the site of injury
Swelling and redness may be present
Mobility may be reduced
What are the Causes Of Minor Injuries?
The causes of minor injuries are;
Sudden fall or tripping of the foot
Unexpected accident
Exposure to heat
Exposure to chemicals and toxins
Insect bites or sting injuries
Overuse of muscles
Sports injuries
What are the Risk Factors for Minor Injuries?
Minor injuries can occur anytime. Some risk factors increase your chance of developing a minor injury and they are;
Age: Minor injuries are common in children and older people as they can get injured during a fall
Poor vision: Poor vision can increase the risk of injury
Improper warm-up in athletes: Athletes can get injured if they fail to do a proper warm-up before doing strenuous exercises.
Medications: Taking some medications can make you feel drowsy and lose control. This increases the risk of injuries due to falls or auto accidents.
How to Reduce the Risk of Minor Injuries?
You can reduce the risk of minor injuries in the following ways;
Increasing lighting in your home
Installing handrails
Using seat belts while driving a vehicle
Using non-slippery mats in the bathrooms
Reducing clutter in your home
Wear a helmet while riding a bike or scooter
Wearing proper sports equipment
Using goggles and other equipment while working with chemicals
How to Take Care of Minor Injuries?
Care of minor injuries varies. It depends on the severity and symptoms of injuries. You can treat minor injuries by giving first aid at home. You can clean the wound, apply an antibiotic ointment, and can do wound dressing. Apply ice if there is no external wound.
Sprains and strains can be treated by rest, ice, compression, and elevation.
When to See a Doctor?
If you notice excessive redness or swelling around the wound site, you should visit the doctor's clinic.
Request an appointment at Apollo Spectra Hospitals, Kondapur
Call 1860-500-2244 to book an appointment
Minor Injury Care At the Hospital
When you reach the hospital the attending nurse or doctor at Apollo Kondapur will ask you to sit down. He will take your medical history and do a physical examination. The doctor can ask you to get imaging tests done or blood tests may be prescribed for diagnosing the severity of the problem. After seeing the test results, your doctor will give suitable treatment. He may send you back home after treating you and in most cases, the hospital stay is not necessary.
Minor injuries are simple injuries that may occur due to several causes. Minor injuries can be taken care of at home by giving first aid. But, if the symptoms of minor injuries do not improve in a few hours, you should visit your health care physician.
1. Can a minor injury become a major injury?
Some minor injuries look minor, but they may become severe. Therefore, if you do not get relief from the symptoms of minor injuries after using first aid techniques, you should visit your doctor.
2. Can I take over-the-counter pain medication to reduce my pain?
Yes, you can take over-the-counter pain medication for reducing your pain. If you have severe pain, you should take help from your primary care physician.
3. How much time it will take to heal a minor injury?
The duration of healing depends on the type of injury and its severity. If there is a minor bruise or sprain, it can get healed in a day or two. But, if you have a deeper cut, it may take more days to heal.

Book Appointment