Biopsy Treatment in Kondapur, Hyderabad
The biopsy is referred to as tissue sampling for examining your body tissues closely. During the biopsy procedure, your doctor will take a sample of your tissue to monitor and examine the cause more carefully and properly.
Many medical conditions require a biopsy to examine the internally affected area of your body. In medical diseases like cancer and tumours, doctors prefer biopsy as the first step in the diagnosis.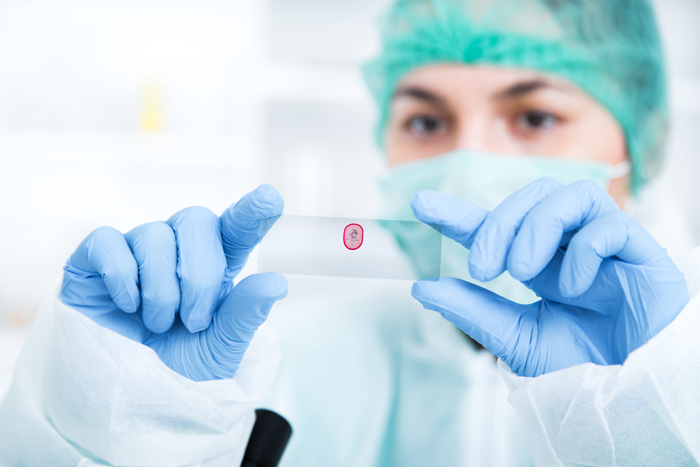 Why is biopsy done?
Biopsies are advised by many doctors as the initial step for treating any medical disease. If you develop a lesion, a tumour, or a mass of tissues is formed in your body, it needs close monitoring to know the exact cause and stage of the disease.
In most patients, the procedure of biopsy is done to monitor cancer and to find out the stage of cancer in the patient's body. Biopsies are also done to find and monitor other diseases also.
Whenever there is a need to closely monitor your internal affected tissues that are sometimes also termed as Abnormal Tissues by doctors, biopsies are done by taking out a sample of your affected tissues and examining and monitoring in laboratories very closely.
A mammogram can help the doctors to identify the lump or mass formation in your body which is very common in breast cancer in females. There are conditions when the mole you have on your face has changed shape and appearance in recent times. The biopsy can help to identify whether it is the case for melanoma or not.
If a patient has chronic hepatitis, then a biopsy can help to identify if cirrhosis is also present with chronic hepatitis in the body of the patient or not. In most cases, the biopsy is done as an initial step to diagnose any medical condition but, in some cases, the biopsy is also done on your normal cells. It helps to identify and prevent the spread of cancer.
Request an appointment at Apollo Spectra Hospitals, Kondapur
Call 1860-500-2244 to book an appointment
What are the types of biopsies?
Several types of biopsies are performed to examine the tissues of your body's affected area according to the area from where the sample needs to be extracted and the type of cause for which the biopsy is being done.
The types of biopsies include: -
Needle Biopsy- It is the most common type of biopsy where the affected tissue's sample is extracted by cutting your skin and tissue sample by a needle.
CT guided Biopsy- CT scan is needed to help the doctor where to cut from tissue samples by clicking pictures.
Ultrasound-guided Biopsy- Ultrasound helps and guides the doctor from where the sample needs to be taken.
Bone Biopsy- It is used to detect cancer. It can be done with a CT scan or by an orthopaedic surgeon.
Skin Biopsy- a circular blade is used by the doctors so they can get a circular sample of the affected area. It becomes easy to examine on a larger part.
Surgical Biopsy- If a large mass of tissue or tissue that is hard to reach in your body needs to be extracted, an open surgical biopsy is done to take the sample.
How to prepare yourself for a biopsy?
You need to have a conversation with your doctor before going for a biopsy procedure. According to the area that needs to be examined and your medical health, your doctor at Apollo Kondapur will suggest to you the type of biopsy you should go for.
He or she will ask you to share your medical history and present medications. If you are taking medicines recently like for blood thinning, you are advised to stop in the leading weeks to the surgery.
Though there are very small risks associated with the biopsy procedure, you need to prepare yourself mentally as well as physically to avoid any after effects after the surgery.
The biopsy helps your doctor to examine and get to know your medical condition well. When the abnormal tissue sample is taken and tested in the laboratory, it can tell the actual state and cause for the defect.
Many specialized and practised doctors perform biopsy surgeries that have minimal risks associated with them.
1. What is the recovery time after a biopsy?
The recovery rate is very fast after a biopsy procedure. It takes a few days for you to recover from the surgery if taken proper care of.
2. Which doctor should I consult for a skin biopsy?
Dermatologists are doctors who are specialized in problems related to skin. For a skin biopsy, you can take an appointment with any good dermatologist and have a consultation session with them.

Book Appointment