Orthopaedic Rehab Treatment in Kondapur, Hyderabad
Rehab or rehabilitation means to restore something. This refers to recovery after an injury, or surgery that takes place in a hospital or an outpatient centre. There are different categories of rehab. In this article, we will discuss orthopaedic rehab.
What is Meant by Orthopedic Rehab?
Orthopaedic rehabilitation is a type of therapy. Recovery is approached on a therapeutic basis according to orthopaedic rehab. Orthopaedic rehab deals with musculoskeletal problems such as injuries and pains of the muscles, bones, cartilages, tendons, and ligaments.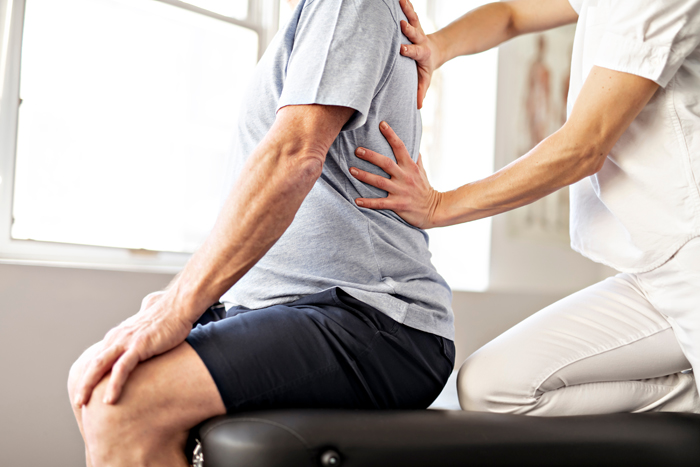 Why do you Need Orthopedic Rehab?
Orthopaedic rehabilitation might be recommended to you by a doctor in several situations. Some of them include recovery after surgery or treatment for chronic pain. Some types of orthopaedic rehabilitation include:
Ankle rehab for ankle injuries such as sprains or fractures.
Back rehab for spinal fractures.
Arm rehab for shoulder, wrist, and elbow injuries.
Hip rehab after a hip replacement surgery.
Knee rehab after a knee replacement surgery.
Rehab for any tears in cartilages and fractures in any part of the body.
Following are some of the injuries for which one might need orthopaedic rehabilitation:
Arthritis is a pain, swelling and stiffness in a joint or joints. The pain from arthritis can be cured by orthopaedic rehab.
Broken bones.
Amputation.
Osteoporosis is another disease of the bone which makes bones weaker.
Stroke can leave an aftereffect in the form of orthopaedic pain. This can be corrected to rehab.
Carpal tunnel.
Sciatica.
ACL and meniscus tears.
Benefits of Orthopedic Rehab
The benefits of orthopaedic rehab are as follows:
Improves your circulation which reduces the risk of a blood clot.
Reduces the risk of acquiring a further injury.
Limits the need for pain and pain medications.
Aids in improving cognition and memory.
The Procedure of Orthopedic Rehab
The procedure of orthopaedic rehabilitation is as follows:
The procedure takes place in a hospital as a post-surgical procedure or in a rehab centre.
An evaluation of your condition including your medications, pain level, swelling, and so on is taken by a rehab specialist.
Then they will decide whether you need an outpatient basis rehab or rehab through a post-acute inpatient program. This depends on the severity of your condition.
The next procedure will be to discuss your treatment possibilities and a treatment plan.
Your progress will be recorded from time to time.
The Risks and Complications Involved with Orthopaedic Rehabilitation
There are generally very few risks and complications involved with orthopaedic rehabilitation. Orthopaedic rehabilitation is generally a risk-free procedure. The only problem that one might face during orthopaedic rehabilitation is that the treatment might turn out to be ineffective. This is not necessarily the case all the time. If the patient follows the treatment plan properly then there would not be any problem related to recovery. If just in case, the patient faces any issues regarding an increase in pain or increase in swelling, they should contact a healthcare professional immediately.
Request an appointment at Apollo Spectra Hospitals, Kondapur
Call 1860-500-2244 to book an appointment
What are the two goals of orthopaedic rehabilitation?
Orthopaedic rehabilitation is a type of therapy. It is a therapeutic approach to the recovery of pain and injury caused due to trauma, illness, or surgery. This rehabilitation improves musculoskeletal limitations and alleviates pain.
What does an orthopaedic physiotherapist do?
An orthopaedic physiotherapist has knowledge on how to treat pain related to bone, cartilages, muscles, tendons, and fascia. The expertise area of orthopaedic physiotherapists is the skeleton.
How long does it take to recover from orthopaedic surgery?
The recovery rate depends on different patients and the type of orthopaedic injury. Some injuries take only a few weeks to heal. Hence, recovery is quicker. Some severe injuries take months to heal.
Is orthopaedic the same as physical therapy?
All orthopaedic therapists are physical therapists. All physical therapists are not orthopaedic therapists. Orthopaedic therapists are physical therapists that are specialized in treating pain and injury related to the skeleton.

Book Appointment