Physiotherapy Treatment in Kondapur, Hyderabad
Physiotherapy is used to help functions and movements of your body if someone is disabled, ill or injured. It uses movements and exercises to restore the affected individual's movement. It can help you with back pain or sudden injury. It is associated with the different systems of the body.
What is Physiotherapy?
Physiotherapy helps to relieve pain and improve mobility. It provides relief to people of all ages suffering from any injury, ailments or disorders.
Irrespective of age, physiotherapy can be used at any time of your life to improve or treat any kind of muscular disorder or sprain or injury. It will help you to recover fast.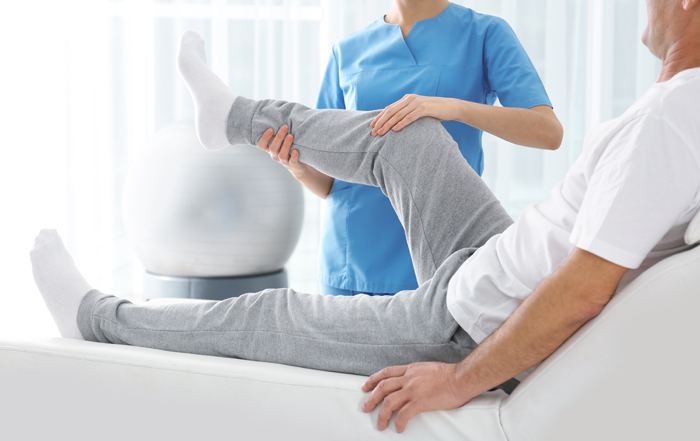 What Are the Symptoms of Physical Ailments, Injuries or Other Problems?
Symptoms of physical ailments include:
If you are experiencing back and neck pain, which is caused by problems in the muscles and skeletons.
Problems like arthritis and after-effects of amputation
Heart problems, which can lead to physical disability
Trauma to the spine or brain due to Parkinson's disease
Swelling, pain, loss and stiffness of muscle strength.
What Are the Causes of Physical ailments or injuries?
Physical injuries can be due to accidents or while playing sports. There can be joint dislocation, sprains, strains or fractures. Some injuries can be treated within a short span of time and some require physiotherapy.
Arthritis is inflammation of joints that worsens with age and causes pain.
Spondylolisthesis is a spinal disorder that puts stress on the bone causing pain and discomfort.
Poor posture can also lead to pain and discomfort in your bones and muscles.
When To See a Doctor?
If you are experiencing pain, discomfort in your muscles or bones, you can seek help from a physiotherapist. Bladder and bowel problems and lung problems are also treated by the physiotherapist.
What are the different treatments of Physiotherapy?
Education and advice: The physiotherapist at Apollo Kondapur will give you advice on ways to improve your health. He can also give you the advice to reduce the risk of injury or pain. If you are suffering from back pain, you may be advised to maintain a good posture.
Movement and exercise: Physiotherapists may recommend exercises to ease your pain or injury and it includes:
Walking and swimming to help an injury or operation
Exercises designed to strengthen specific parts of your body
Hydrotherapy or aquatic therapy to relaxing and support the joints and muscles.
Advice will be given to remain active and how to do it in an effective way.
Mobility aids like walking sticks and crutches to support yourself
Manual Therapy: This is a therapy where the physiotherapist will use their hands to massage and manipulate the body tissues. Its benefits are:
Improves blood circulation
Relieves pain and stiffness
Improves the movements of different parts of your body
Promotes relaxation of the muscles
This therapy is generally used to treat back pain or joint problems.
Acupuncture: This therapy inserts fine needles into specific parts of your body to reduce the pain and promote recovery.
Transcutaneous electrical nerve stimulation (TENS): This therapy involves electrical devices which deliver electrical current to the affected part of your body to relieve pain.
Ultrasound: In this therapy, high-frequency sound waves are used to treat tissue injuries. This therapy stimulates blood circulation and cell activity and promotes recovery.
Request an appointment at Apollo Spectra Hospitals, Kondapur
Call 1860-500-2244 to book an appointment
Physical ailments and injuries are very common. It is due to reasons like accidents, sports activities, poor posture or arthritis. Physiotherapy helps you to improve the pain of physical injury or ailment. It will help to relax the muscles and promote blood circulation.
1. Can physical injuries be treated easily?
It depends on the severity of the injury. Some injuries can be treated easily with the right therapy but severe and major injuries take time to be treated.
2. Does physiotherapy reduce pain?
Yes, physiotherapies can reduce pain and promote blood circulation. It also reduces stiffness and improves mobility.
3. Is physiotherapy helpful to treat back pain?
Yes, it is helpful because it strengthens the muscle of the back of your body and reduces the pain.

Book Appointment