ICL Eye Surgery in Kondapur, Hyderabad
An Implantable Collamer lens (ICL) surgery aims to improve the vision of the eyes through artificial lenses. In the surgery, the lenses are chosen and inserted just behind the iris, between the eye's normal lens and coloured iris.
An ICL procedure is mostly adopted to treat moderate to severe myopia which is commonly known as nearsightedness, Farsightedness, or astigmatism. This is a process to insert an artificial lens permanently in the eyes.
ICL gives permanent and safe results that can be reversible at any point if there are any changes required.
How is ICL Surgery Performed?
Implantable Collamer Lens Surgery is one of the most effective surgeries that are performed in hospital facilities only. To start off, the patient will undergo a laser peripheral iridotomy. This is a painless procedure that involves making two micro-holes in the perimeter of the iris to ensure that it has enough fluid flow after ICL.
Coming to the ICL surgery, the doctor will put eye drops to numb eyes and dilate the pupils. The ICL will be folded and inserted behind the iris, via a 3 mm incision at the bottom of the cornea. Following which the proper positioning of the artificial lenses in the eye will be inserted by the healthcare provider.
This aims to optimal vision correction. There are no stitches required after the surgery and the incision being small will heal itself. Many people will have their improved vision immediately after the surgery, while it takes two to three days generally to have improved vision. Patients will be given aftercare instructions and eye drops to clean their eyes to prevent infection.
What are the Advantages of ICL Surgery?
Implantable Collamer Lens Surgery provides an improved vision. Apart from this, below are more reasons to root for ICL Surgery:
Nearsightedness is an issue that can't be fixed with any medication, or home remedies, or any other surgery but with ICL Surgery.
It provides a great night vision.
If laser eye surgery freaks you, then ICL is the best option for you.
Since no tissues are removed, the healing time is shorter and the vision is improved immediately.
It is totally reversible if any complications arise.
The lens will tend to dry the eyes and provide an ideal situation for chronically dry eyes.
What are the Side Effects of ICL Surgery?
Like every surgery, there are side effects associated with ICL Surgery as well. General effects after the surgery are:
Glaucoma.
Infection to the anaesthesia.
Permanent vision loss.
To adjust the lens, might require additional surgery.
Increased risk in retina detaching itself from its position.
Blurry vision due to cataracts and glaucoma.
Decreased circulation of fluid in the eye which might lead to early cataracts.
Inflammation in eyes.
Who is Right for ICL Surgery?
When people get eye problems, it is better to treat them with medications. But when the medications do not affect the situation, one can opt for ICL Surgery. The qualification for the ICL surgery can be explained below:
Eye power of people suffering from shortsightedness ranges from -0.50 to -20.00
Eye power of people suffering from farsightedness ranges from +0.50 to +10.00
Eye power of people suffering from astigmatism ranges from 0.50 to 6.00
People suffering from dry eye syndrome.
Request an appointment at Apollo Spectra Hospitals, Kondapur
Call 1860-500-2244 to book an appointment.
ICL Surgery provides a one-time solution for clear vision with lens implants. These lenses do not need any maintenance and benefits for the rest of their life.
Is ICL Surgery reversible?
Yes, over the time if the vision changes over time, then one can opt to reverse the ICL surgery. This will not damage any structure of the eye and is considered to be a safe surgery.
How much does ICL Surgery cost in India?
The ICL implants are available from the range of INR 80,000 - INR 1,25,000 per eye. In addition to the surgery and doctor's fee, the total cost will be higher than 3 Lakhs.
Our Doctors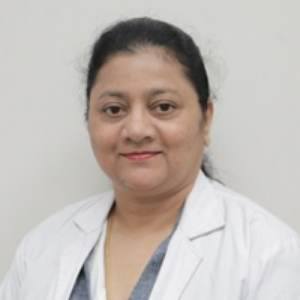 DR. ALPA ATUL POORABIA
M.S, FLVPEI, D.O, M....
| | | |
| --- | --- | --- |
| Experience | : | 24 Yeras Experience |
| Speciality | : | Ophthalmology... |
| Timings | : | Mon - Sat : 10:00 AM... |

Book Appointment