Gynaecological Cancers Treatment in Kondapur, Hyderabad
Cancer occurs due to the abnormal growth of cells in the body which leads to the destruction of body tissues. When such cancerous cells originate in a woman's reproductive organs, it is known as gynaecological cancer.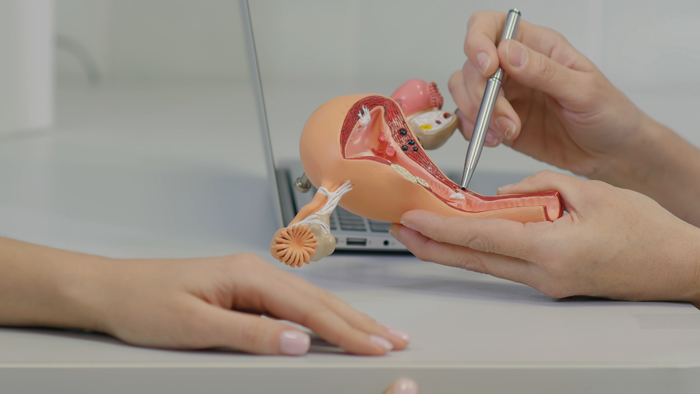 There are five types of gynaecological cancer according to the organ that is affected by the tumour, these are:
Cervical Cancer
Ovarian Cancer
Womb or Endometrial Cancer
Vaginal Cancer
Vulvar Cancer
One of the leading causes of cancer-related deaths in women worldwide is gynaecological cancer.
Ovarian cancer has emerged as one of the most common conditions affecting women in India as well as worldwide with an increase in the incidence rates observed over the years.
Cervical cancer remains the second most common cancer in women after breast cancer even though the incident rates have been declining.
What are the signs of gynaecological cancer?
The different kinds of gynaecological cancer have different signs or symptoms. There might be certain symptoms that are common in the five types.
Symptoms of Cervical Cancer may include:
Foul-smelling vaginal discharge
Bleeding after sex
Abnormal vaginal bleeding
Pain during sex
Symptoms of Ovarian Cancer may include:
Sudden and persistent bloating
Difficulty eating properly or loss of appetite
Frequent and increased urination
Persistent abdominal or pelvic discomfort
Change in bowel habits
Sudden and unexplained weight loss
Symptoms of Endometrial Cancer may include:
Vaginal bleeding during menopause
Bleeding during sex
Heavier period flow
Abnormal vaginal discharge
Persistent pain in the lower abdomen
Symptoms of Vaginal Cancer may include:
Abnormal vaginal discharge or bleeding
Bleeding during menopause
Bleeding after sex
Pain during or after sex
Presence of a vaginal lump
Persistent itching in the vagina
Symptoms of Vulvar Cancer may include:
Persistent itching
Red, pink, white, or dark bumps or patches of skin of the vulva
Discomfort, like a burning sensation while urinating
Bleeding that is not associated with menstruation
Request an appointment at Apollo Spectra Hospitals, Kondapur
Call 1860-500-2244 to book an appointment
What causes gynaecological cancers?
Although it is still uncertain what exactly causes cancer of the different reproductive organs, some probable risk factors that can lead to gynaecological cancers include:
Obesity
Diabetes
Hypertension
Age
Family history
Smoking
Immunosuppressive drugs
Certain skin conditions
Endometriosis
Human papillomavirus or HPV
When to see a doctor?
When experiencing any of the prominent symptoms for a prolonged period, contact the doctor at Apollo Kondapur for running the required screening tests and timely diagnosis.
How can gynaecological cancers be treated?
A timely diagnosis and the right way of treatment are critical determinants of cancer treatment. The options available for the treatment of gynaecological cancers include surgery, chemotherapy, and radiation therapy. Depending on the stage of cancer, treatment can be based solely on medication as well although surgery is recommended in case of advanced stages.
Prevention of gynaecological cancers
To avoid increasing the risk or growth of cancerous cells, the following measures can be taken:
Exercise regularly
Eat a healthy and balanced diet
Avoid active as well as passive smoking
Maintain a healthy body weight
Due to the lack of cancer awareness, variable pathology, and properly accessible screening facilities in developing countries such as India, most women with gynaecological cancers are diagnosed at advanced stages, adversely affecting the clinical outcomes.
It is important to be aware of your body and consult your healthcare provider in case of any related signs and symptoms being observed for a prolonged period.
1. Are gynaecological cancers fatal?
Out of the five types, ovarian and cervical cancers have been known to take about a thousand lives every year in India.
2. Can it be completely cured?
If diagnosed at an early stage, most of the time, gynaecological cancers can be completely cured.
3. What age is the most affected by gynaecological cancers?
Women between the age of 41 and 50 have been reported with malignant tumours which can be problematic during treatment.
4. Which tests help diagnose gynaecological cancer?
Your gynaecologist may check on any irregularities present in your reproductive system during a pelvic exam or suggest taking tests like imaging, a transvaginal ultrasound, endoscopy, tissue biopsies, and body-fluid samples for diagnosis of gynaecological cancer.

Book Appointment