Orthopedic - Sports Medicine
Sports medicine is a subspecialty of orthopedics. It deals with physical fitness, treatment and preventive care of athletes involved in sports and exercise.
A sports medicine team is often managed by a certified physician. There are other medical practitioners who are involved in providing healthcare solutions in sports medicine. They include physical therapists, certified athletic trainers and nutritionists.These professionals play an important role in sports medicine:
Physical therapists facilitate rehabilitation and recovery from injury.
Certified athletic trainers help in providing rehabilitation exercises and thus prescribe exercises to help patients regain strength. These professionals also organize programmes and workshops to prevent future injuries.
Registered nutritionists provide dietary advice to improve the functioning of the body.
To know more, you can consult an orthopedic doctor near you or you can visit an ortho hospital in Kanpur.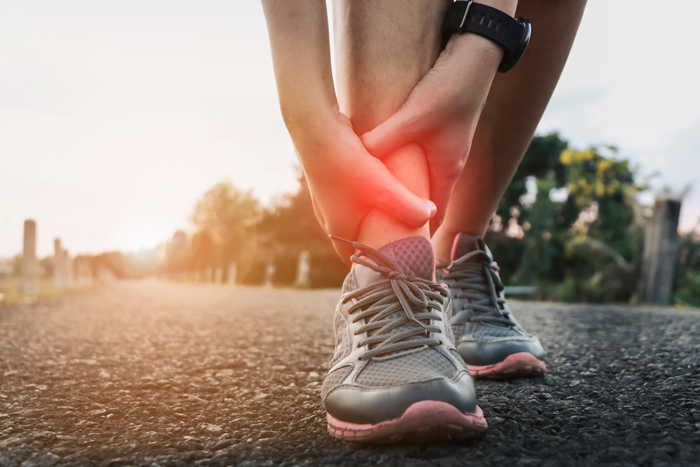 What are the conditions that are dealt with by sports medicine?
Trauma, fractures
Dislocation
Tendonitis
Torn cartilage
Nerve compression
Rotator cuff pain and injuries
Arthritis
Sprains and strains
Anterior cruciate ligament (ACL) injury
Medial collateral ligament (MCL) injury
Posterior cruciate ligament (PCL) injury
Turn toe
Overuse injuries
When do you need to see an orthopedist with a specialization in sports medicine?
Orthopedic surgeons who are involved in sports medicine are highly trained professionals who treat injuries and disorders associated with the musculoskeletal system of the body. If you are suffering from any of the conditions mentioned above.
Request an appointment at Apollo Spectra Hospitals, Kanpur, Uttar Pradesh.
Call 18605002244 to book an appointment.
What are the treatment options in sports medicine?
Common surgical and non-surgical procedures frequently performed within the sports medicine subspecialty include:
Shoulder, hip, knee and ankle arthroscopy
Knee, hip, and shoulder replacement
ACL reconstruction
Internal fixation
External fixation
Reduction
Arthroplasty
Cartilage restoration
Surgical and non-surgical fracture repair
Tendon repair
Rotator cuff repair
Joint injections
Conclusion
Injuries associated with sports activities can sometimes be extremely painful and difficult to diagnose. Mild injuries can be efficiently treated at home. However, major injuries require proper medication and surgery under the supervision of an orthopedic sports medicine doctor. If left untreated, it may cause chronic inflammation and secondary injuries. Thus, people should seek immediate medical help for effective treatment.
REFERENCES:
https://www.alphaortho.net/blog/the-basics-for-understanding-orthopedic-sports-medicine
https://josr-online.biomedcentral.com/articles/10.1186/s13018-018-0889-8
What are the risk factors associated with sports injuries?
There are various risk factors such as overuse while playing sports, trauma due to fall, weakness around the muscles or twisting them in an unusual position.
How does an orthopedist initiate the procedure of treatments?
Orthopedists in sports medicine start with a personal interview to take the medical history and then proceed via looking at the current health status. Physical examination and evaluation of previous records or tests is usually done. Additional diagnostic tests such as an X-ray, CT scan, MRI, or blood tests are highly recommended to allow an easy and robust method of diagnosis.
What is the role of an orthopedist in sports medicine?
The role of an orthopedist in sports medicine involves:
Providing fitness advice to athletes with acute or chronic injuries
Prevention and potential treatment of injury
Facilitating the management and coordination between medical and sports activity
Providing education and counselling of people involved in sports

Book Appointment