Rhinoplasty Treatment & Diagnostics in Chunni Ganj, Kanpur
Rhinoplasty
Rhinoplasty is commonly known as a nose job that aims to change the appearance of the face and helps in breathing easily, or both. It involves facilitating better breathing as well as improving appearance.
This process involves the removal of the nasal hump, reshaping of the nose tip, reshaping or resizing of the nostrils, or increasing or decreasing the nose's entire size and appearance.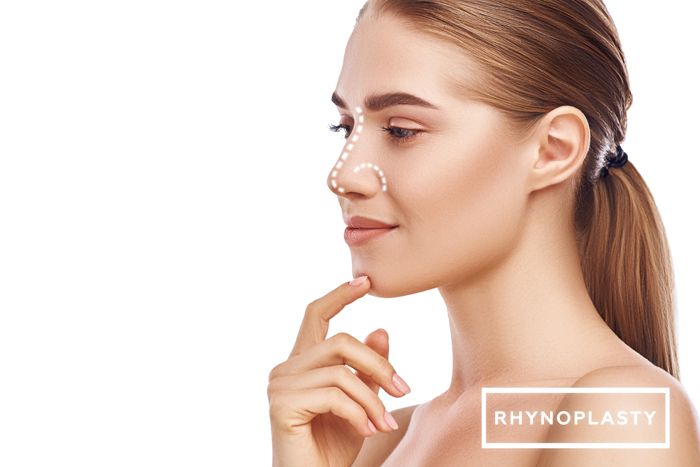 Why Do People Need Rhinoplasty
Below are the reasons why people need to undergo Rhinoplasty:
People who are unhappy with the dimensions of their nose
Face defect after the traumatic injury or illness
Defect Nose from childbirth
People who need help with breathing problems that affect their sleep and ability to exercise
Types of Rhinoplasty
There are various reasons for the surgery and various types of noses to study. To simplify the procedure below explained are the types of Rhinoplasty performed at Apollo Spectra, Kanpur:
Closed Rhinoplasty
As the name suggests, this surgery requires making changes from within and thus no opening of the outer surface is needed. The incisions made in this surgery are well hidden. This kind of approach is generally used for patients who need only little adjustments.
Open Rhinoplasty
Here the surgeon makes a small incision under the nose, around its tip, and between its nostrils. Once he has complete access to the entire nasal structure, he/she can reshape it accordingly.
Tip Plasty
Tip Plasty is one of the less intrusive surgeries where only a part of the nose is adjusted. Other nasal structures are untouched and do not undergo any incisions. Here, the incisions can open or close depending on the client's requirements.
Filler Rhinoplasty
Filler Rhinoplasty is one of the most sought surgeries and is considered the best of its kind. It does not involve any cuts or stitches for changing the structure. What happens in this surgery is that the surgeon uses injections to make necessary adjustments.
Rhinoplasty Procedure
The surgery will be performed at Apollo Spectra, Kanpur, after routine checkups and expectations of the patient. It's normal to feel a touch self-conscious discussing your appearance, but you must be open with your surgeon about your desires and goals for surgery.
It may be done inside your nose or through a little external cut (incision) at the bottom of your nose, between your nostrils. The surgeon will likely readjust the bone and cartilage underneath the skin. If additional cartilage is required to reinforce the nose, it's frequently taken from the patient's septum.
Aftercare
After the surgery of Rhinoplasty, post-care is the utmost important step. Your doctor may ask you to:
Avoid strenuous activities like aerobics and jogging.
Try to take baths instead of showers for a few days
Don't blow your nose.
Eat high-fiber foods, like fruits and vegetables.
Brush your teeth gently.
Wear clothes that fasten in the front. Don't pull clothing, like shirts or sweaters, over your head.
Don't use your eyeglasses or sunglasses for a few days.
Smoking slows the healing process after surgery and should cause you to be more likely to contract an infection.
Do not take any painkiller medications or drugs that may cause bleeding.
Risks Involved in Rhinoplasty
Just like with any major surgery, rhinoplasty carries risks such as:
Bleeding
Infection
An adverse reaction to the anesthesia
Difficulty breathing through your nose
Permanent numbness in and around your nose
The possibility of an uneven-looking nose
Pain, discoloration, or swelling that may persist
Scarring
A hole in the septum (septal perforation)
A need for additional surgery
Conclusion
Surgeons use the combination of the science and art of rhinoplasty to give patients desired results. It is very important to check the background of plastic surgeons before undergoing the surgery.
More importantly, think thoroughly if you do require a nose job or not. It is advised to check with an Expert first before coming to any conclusion.
Request an appointment at Apollo Spectra Hospitals, Kanpur
Call 1860-500-2244 to book an appointment
How long does the surgery take?
Rhinoplasty generally takes 1.5 to 3 hours and is an ambulatory procedure. This procedure also requires appointments before and after the surgery.
The purpose for undergoing the surgery of Rhinoplasty depends on appearances and breathing problems. If the person is willing to go for the nose job for breathing easily, then yes it is worth it.
Are the incisions visible after the surgery?
Yes, the incisions heal very well after the surgery of Rhinoplasty and are barely visible.

Book Appointment