Lab Services Treatment & Diagnostics in Chunni Ganj, Kanpur
Lab Services
Lab services or laboratory services make up an essential part of the health care sector. It performs varied tests that help diagnose and evaluate various illnesses and their level of severity. It is of utmost importance that these tests be performed with accuracy as a wrong evaluation may lead to untreated diseases and wrong medication that may lead to further complications. Make sure you take services from a laboratory either suggested by your doctor or from other trusted labs that hold goodwill in your town or city. Various aspects make up for a reliable and safe source of a laboratory. The lab should be spacious enough to hold all the necessary equipment with ample space to keep the collected specimens in an organized way. Hygiene is another very important factor that should not be overlooked at a laboratory providing healthcare services. The staff should maintain decency and be acquainted with the correct knowledge regarding the performed services to be eligible to guide the customers without any confusion or difficulty.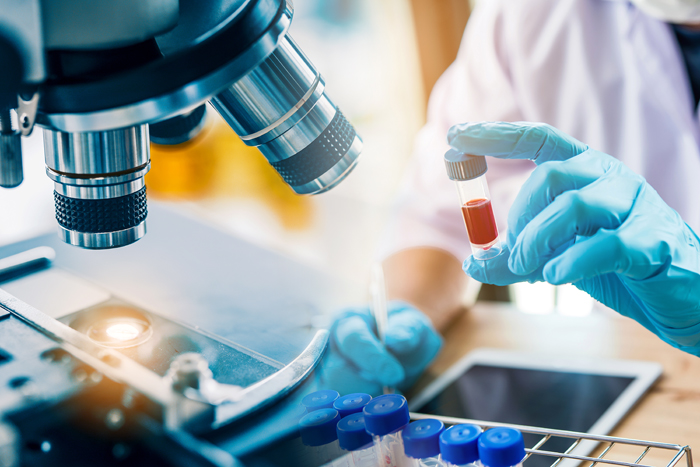 What are the various essential services that a laboratory in Kanpur can provide?
There are several essential services provided by a laboratory. Alongside, there may be additional services provided by certain laboratories as well. Mostly these additional services are asked for by the doctors in a specified way.
Certain essential services that can be procured through a laboratory include:
Pregnancy tests.
Evaluation tests for HIV – HIV stands for Human Immunodeficiency Virus, this virus affects the immune system of your body and if left untreated can further lead to AIDS. There are two different types of tests available for HIV. First, Rapid HIV Tests wherein the antibodies for the virus are testes and virological examination is provided for infant evaluation.
The level of Hemoglobin can be tested. This is also known as Hematology.
TB can be diagnosed using culture tests, drug tests, and smear microscopy.
Tests are available for malaria and syphilis.
The blood sugar level is a very common kind of test performed by healthcare laboratories.
Alongside, other additional tests that can be recommended by your doctor and that you can procure the service for from the laboratory are:
Acid-fast bacilli performed under smear microscopy for TB
Blood cultures
X-rays
Full blood count
Oxygen rate
Request an appointment at Apollo Spectra Hospitals, Kanpur
Call 1860-500-2244 to book an appointment
What are the safety measures that should be taken care of while in a laboratory?
While maintaining a laboratory can be a tedious task, certain safety guidelines can be followed to maintain transparency, hygiene, and clarity. These guidelines can help provide the best of services in an organized and safe manner:
The specimens stored in a laboratory are infectious in nature therefore they should be placed in an organized manner to avoid any kind of mix-up or spill.
Eatable and drinks should not be allowed inside a laboratory.
In case any specimen is spilled in the laboratory, a disinfectant or sanitizer should be used to clean the area.
Sterilize all equipment used to collect the specimen, handling the specimen, and perform the test, to avoid the transfer of infection.
Use vacuum injections to draw blood.
Report and maintain a record, if possible, for the injuries that might have been endured at the lab while the collection of the specimen or otherwise.
The staff of the laboratory should be well-versed with the methods of specimen collection, testing, evaluating the quality, and keeping records of the collected specimens and tests performed.
1. What are the various departments in a laboratory?
The departments of laboratory that provide varied services include:
Hematology – used to study varied diseases that may be present in the blood.
Chemistry – this department is acquainted with performing thyroid tests, testing the level of glucose or blood sugar level, and cholesterol along with other aspects.
Immunology
Microbiology
Pathologies that are concerned with surgical procedures.
2. How often should we procure the lab services?
It is recommended that you undergo a routine blood test at least once every year. This is when you are not suffering from any such illness that may require frequent testing and screening.

Book Appointment