Screening and Physical Exam Treatment & Diagnostics in Chunni Ganj, Kanpur
Screening and Physical Exam
Physical exam and screening are different from lab tests and other procedures that require the collection of a specimen. Screening and physical exams are done to evaluate the overall status of your health. It is recommended that you undergo a physical examination or screening at least once a year. This routine checkup can be very helpful in identifying any underlying disease or deficiency in your body. Thereafter, measures can be taken timely to provide for the deficit. Physical exam and screening may also be required for creating a better analysis of a particular medical condition. It may be recommended before certain surgeries and procedures as well. If you're over the age of 50, make it a compulsion to get the annual physical exam or annual screening done even without any signs and symptoms of illness. You can discuss any unusual or unreasonable condition related to health that may concern you.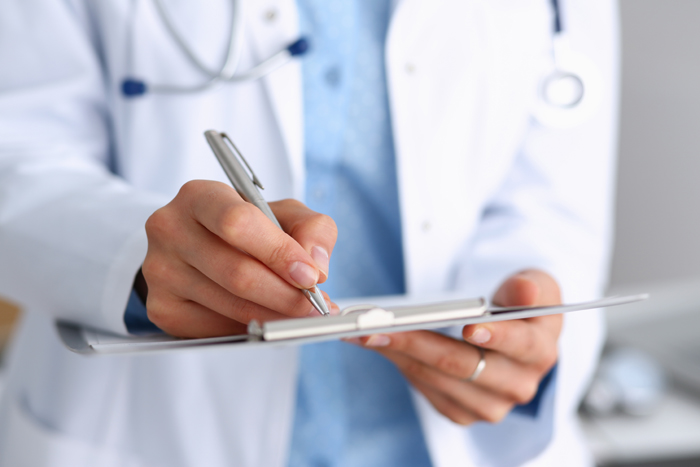 What are the Benefits of Screening and Physical exam?
A physical exam and screen are very beneficial for your overall health. It helps you maintain a balanced lifestyle and provides preventive measures to help you cope with the illness symptoms that may be caught with the evaluation. The vitals, including the blood sugar level, blood pressure, weight, are checked during the physical exam. Sometimes, the aggravated and fallen level of these vitals lead to certain diseases and illnesses that may be underlying without any major sign or symptom, a physical examination and screening can get hold of these at an early stage helping you to live a sustained lifestyle by refraining the illness to take over. Early treatment can be provided for anything that catches the wrong eye. These are very common amongst the older generation. As you move towards your 50s, these evaluations become utterly necessary as they can help update your diet and activity status, provide necessary vitamins and supplements and help you build a healthy relationship with your body.
How is Screening and Physical Exam Performed?
Before starting with the procedure of the physical exam or screening, you will have to discuss your medication history with the doctor. The medicines you take regularly, the allergies you suffer from, and the like. You may also be asked about your lifestyle and daily activities which may help the doctor to give a more accurate analysis of the physical examination or screening. During the physical exam or screening, the different parts of your body are analyzed for any change or abnormality. The doctor may use different equipment and techniques to get a better understanding of the parts and organs of your body. the physical exam or screening also involves checking up on your vitals. If you are concerned regarding any medical condition or change in your health that you may have noticed, be open and willing to discuss it during the procedure of physical exam or screening. The doctor shall guide you through the required.
After the procedure is over, you may be allowed to go home. You shall receive the analysis of the examination the same day or in a couple of days through email. You can have a follow-up call as required. In some cases, if an unusual something or an abnormality is found, you may even require a follow-up screening or physical examination. You may have to bring about some changes in your medication, diet, and activities as recommended by the doctor after the evaluation.
What are the different types of screening tests available in Kanpur?
There may be different tests for both men and women. The screening tests that women may undergo include a pap smear, mammogram, breast examination, and osteoporosis evaluation. Amongst men, prostate cancer exams, testicular screening, and abdominal aortic aneurysm are common.
Some tests are common for both men and women. These include a test for diabetes, lung cancer, colon, and depression.
Request an appointment at Apollo Spectra Hospitals, Kanpur
Call 1860-500-2244 to book an appointment
1. Are there any risks involved in physical examination and screening?
Physical examination and screening are accompanied by no risks. Although, light pain and discomfort during the examination are possible.
2. What are the methods of physical examination?
A physical examination can be performed using the following techniques:
Inspection
Observation
Palpation
Auscultation
Percussion

Book Appointment