Knee Replacement Treatment & Diagnostics in Chunni Ganj, Kanpur
Knee Replacement
Knee replacement is a type of surgery done at Apollo Spectra, Kanpur, to improve the function of the knee joint. The surgery also gives relief from pain. The surgeon will remove the damaged parts of the knee joint and put artificial implants.
What Is Knee Replacement?
It is a surgery that helps to increase the mobility and functioning of the knee joint. The surgeon replaces the worn-out parts of your knee joint with artificial implants. You can feel better after the surgery as your pain and inflammation will reduce.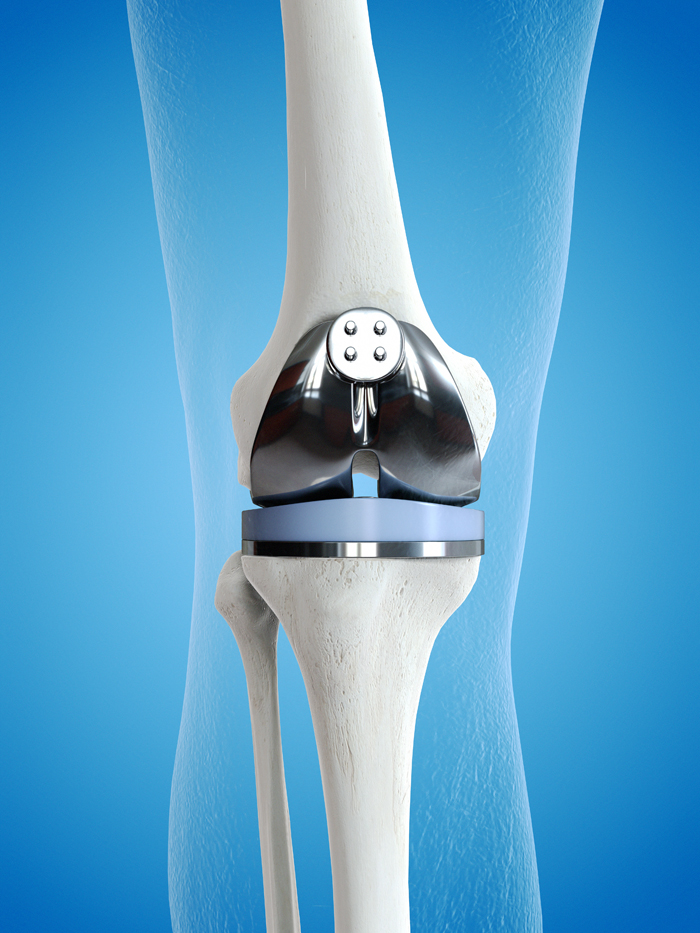 Who Is The Right Candidate For Knee Replacement?
People who experience the following symptoms will need a knee replacement -
Suffering from severe pain in the knee
Difficulty in walking
Difficulty in climbing stairs
Excessive swelling of the knee joint
Request an appointment at Apollo Spectra Hospitals, Kanpur
Call 1860-500-2244 to book an appointment
How To Prepare For The Knee Replacement?
Your doctor will plan a day for your surgery. The doctor will tell you when you have to stop eating and drinking and stop taking certain medications before your surgery.
You may also have to make changes in your home to make it comfortable for living after your surgery. You have to use support for walking for a few days after surgery.
What Is The Procedure For Knee Replacement?
At Apollo Spectra, Kanpur, knee replacement is performed by giving general anesthesia. In some cases, local anesthesia may be given. Your doctor will also administer antibiotics to reduce the chances of infection. A nerve block may be given to make you feel comfortable and reduce the risk of feeling pain.
The surgeon will give a long incision to expose the inner parts of the knee. The surgeon will remove the worn-out parts and replace them with artificial implants. The doctor will check the proper movement of the knee before closing the incision.
You may have to stay in the hospital for a week. Your doctor will give you pain medications to reduce your pain. While in the hospital, the staff will help you move your leg. It will help in quick healing and preventing the formation of blood clots.
A physical therapist will tell you some exercises for your knee to continue doing in the hospital and at home
What Are The Benefits Of Knee Replacement?
The benefits of knee replacement are:
It reduces pain and discomfort
It increases the range of motion
It makes you independent
Improves your quality of life
What Are The Risks Of Knee Replacement?
Many risks and complications accompany knee replacement such as:
Infection at the site of surgery
Clotting in the veins of your legs
Difficulty in breathing that can lead to heart attack
Damage to the nerves and other vessels
You should consult with your doctor if you experience fever and chills, or drainage of fluid from the surgical site. The most important risk of knee replacement is the failure of implanted prosthetics. Putting stress on the joint will not help in proper healing and can cause the failure of knee replacement.
Conclusion
Knee replacement is a surgical intervention performed to enhance the movement and function of the knee joint by replacing the worn parts of the knee with artificial implants. It is considered an option for people who suffer from excessive pain and inflammation of the knee joint due to arthritis or bone degeneration.
1. How soon can I recover after a knee replacement?
The recovery time depends on different factors. Usually, you have to stay for a few days in the hospital. You are sent back home with proper instructions and teaching your exercises to do at home. Regular exercise helps in quick recovery.
2. How soon can I walk independently after knee replacement?
You can start walking with support after two days of surgery. You can use a cane charge or crutches to walk. Your doctor can advise you to start driving a car after 4-6 weeks of surgery.
3. What will be my life like after knee replacement?
A knee replacement is a type of surgery in which worn-out parts of your knee joint are replaced with new and artificial implants. Knee replacement increases the strength of your joint and will improve your range of motion. You will feel comfortable and independent after knee replacement.

Book Appointment