Treatment for Common Illnesses in Chunni-ganj, Kanpur
An illness is a state of abnormality that negatively affects the structure or function of the body, partly or entirely. It usually does not occur due to external injury. Illness is a medical condition that is associated with signs and symptoms.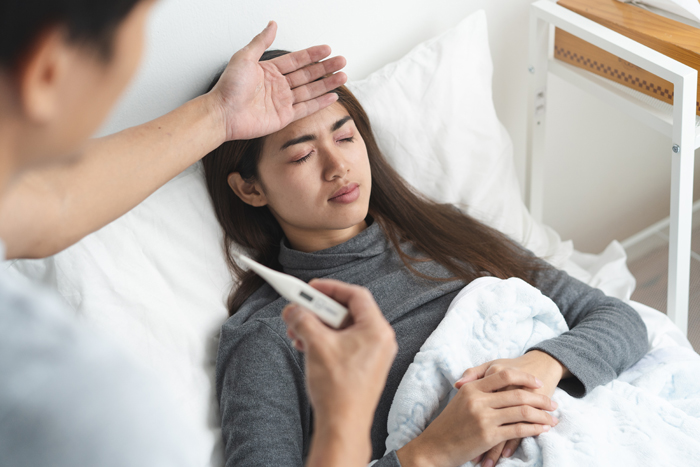 What are the tips on how to handle Common Illnesses?
Knowing how to care for common illnesses can prevent them from becoming a major one.
Some allergies go away with medication and age, but others are lifelong.
Allergies - The most effective way to treat allergies is to get rid of the cause. A change in your lifestyle can bring a significant improvement in your allergy symptoms. For example, if you are allergic to milk, avoid drinking milk. But, it is not possible to prevent some allergies, hence, taking medications may be necessary. Some medications include:

Antihistamines- it helps in getting relief in a sneeze, itchy eyes and throat, and postnasal drip that the allergy might cause.
Decongestants- it helps in reducing the congestion in your nasal membranes by narrowing the blood vessels. Do not use the nasal sprays for more than 2-3 days. Prolonged use can cause swelling in the nasal membranes.
Anti-inflammatory agents- it helps in reducing swelling of the nasal airways, congestion, and sneezing. It is usually available in the form of nasal sprays.
Allergy shots- it helps people with bad allergy problems. Only a doctor administers allergy shots and contains a small amount of the allergens that cause you discomfort.

Cold and Flu - This illness might need medical attention in Kanpur promptly if you show the following symptoms:

Body temperature of 102° F or more
Persistent coughing with a fever
Persistent sore throat with a runny nose
A cold lasting for ten days and more

Request an appointment at Apollo Spectra Hospitals, Kanpur

Call 1860-500-2244to book an appointment

Viruses cause colds and flu. Therefore, antibiotics cannot cure them. Some tips to help you get relief from cold and flu are:

Rest more often and avoid working out until symptoms are gone.
Drink a lot of water
Avoid smoking
Do not voluntarily take antibiotics until prescribed by your doctor.
Avoid drinking alcohol
Eat a healthy diet

Conjunctivitis - Also known as 'pink eye', conjunctivitis is highly contagious and needs early treatment. Here are some tips to get relief in the case of conjunctivitis:

Keep washing your hands to prevent the spread to your other eye and other people.
Avoid rubbing your eyes.
Use a clean and cool wet washcloth to soak off any crusting.
Warm up a clean cloth and press gently against the eyes to reduce discomfort.
Use clean pillowcases and towels every day.
Avoid wearing contact till your eyes become normal.
If the condition does not get better in 2-3 days, then consult a doctor.

Headaches - Everyone experiences mild headaches. But if your headaches are abnormal and occur often, then you probably want to find relief. Some tips to help you get relief in the case of headaches are:

Hold an ice pack over your eyes or forehead.
Take hot showers to relax your shoulder and neck muscles.
Take a nap in a dark room.
Avoid doing strenuous work.
The use of over-the-counter medications like saridon, aspirin, and crocin can relieve migraines and headaches.

Don't overuse pain medicine as it results in more frequent headaches.
Conclusion
Common illnesses can be discomforting, but they are not life-threatening. However, do not take it lightly and consult a doctor if the problem persists.
1. Is a headache a migraine?
Migraines are a common form of headaches but not another name for it. Headaches affect a part of your head and last for some time, whereas migraines affect your whole head and last for 2-72 hours.
2. Why does my cold increase in winters?
Cold weather does not cause your cold. But, people staying indoors in winters cause colds and flu. People staying indoors spread germs to others while it's cold outside.
3. Can allergies cause conjunctivitis?
Yes, allergies can cause conjunctivitis. It is common in people who have allergies such as fever, asthma, or eczema.

Book Appointment