Pain Management
Pain is an unpleasant phenomenon that we experience in our lives. It can be acute pain, chronic pain, nerve pain, soft tissue pain, bone pain or pain resulting from health conditions like cancer.
The pain can be mild, severe or excruciating; it can affect a specific part of your body or be widespread. It can be short-term or long-lasting. But all these kinds of pain can affect our emotional well-being substantially.
This is where pain management comes as a ray of hope.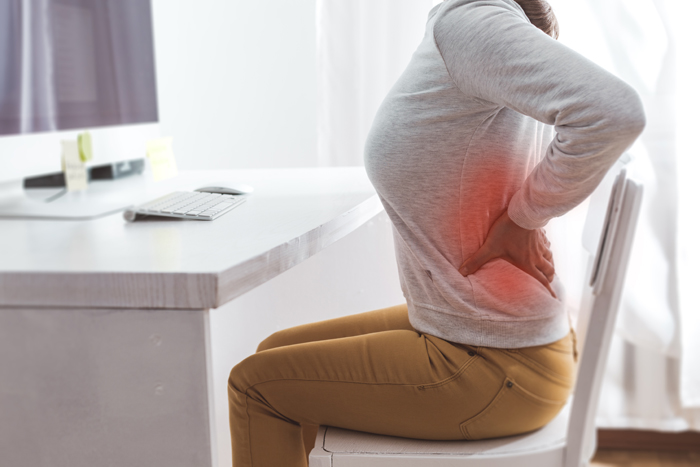 What is Pain Management?
Pain management encompasses individualized and multi-pronged treatment techniques to reduce and control pain effectively. It is a safe and comprehensive approach to address pain in a balanced manner.
Not every approach requires intake of medicines, and the outcome of every method differs for each individual.
Consult pain management doctors in Kanpur to know about the numerous approaches.
Who Qualifies for Pain Management?
If you have been suffering from long-standing pain, and rest or medicines have been futile, pain management can be an appropriate choice for you. Visit the pain management hospitals in Kanpur to find suitable treatment.
Pain management is also advantageous in a condition wherein the pain persists even after you recover from an injury. Additionally, if the pain interferes with your routine tasks, affects your sleep or appetite, you can consider pain management methodologies.
What Are the Different Pain Management Techniques?
Depending on the intensity and location of pain, your doctor may recommend:
Physical techniques: Physicians recommend several physical methods like massage, acupuncture for pain relief.

Hot and cold therapy: Heat therapy can prove relaxing for your muscles and dilates blood vessels. For cold therapy, an ice pack can reduce inflammation and promote pain relief.
Massage: It eases the inflammation of the soft tissues. When combined with other pain management techniques, massages can be very beneficial.
Physical therapy: It implements different exercises and physical techniques to strengthen your joints and muscles. It offers long-lasting results to people suffering from chronic pain.
Acupuncture: A trained acupuncture practitioner inserts thin and sterile needles into the skin of specific points of your body. This method can provide short-term relief from neck pain, lower back pain, knee pain, and osteoarthritis.

Relaxation techniques: Relaxation techniques can ease stress along with muscle tension, spasms, and aches. They also help in releasing endorphins, which are our body's in-built painkillers.
These methods include:

Deep breathing: Slow breathing methods can help in relieving pain-related tension.
Progressive muscle relaxation: You tense up and relax every muscle group for 10 seconds each. But be cautious about the muscles that feel painful.
Calming activities: Activities like listening to music, reading books, taking a hot water bath can also help.

Mind-body techniques: These techniques combine body and psychology to manage pain.

Yoga: Yoga can relax and fortify your body to fight pain. It may not prove effective in lessening chronic pain. But it can help you to manage your daily activities in a better way.
Tai chi: Tai chi is an exercise therapy that involves slow and continuous body movements combined with breathing and relaxation techniques. It can strengthen your joints. Also, it requires a lot of focus, so it also has a calming effect on your mind.
Cognitive pain therapy: Pain does affect our psychological health. Cognitive pain therapy aims to reduce this impact to avoid any long-term effects.

Drug therapy: Many types of medications are available to control pain.

Nonsteroidal anti-inflammatory drugs (NSAIDs): These can effectively alleviate pain and inflammation.
Opioids: Opioids are helpful for mild to severe pain. However, doctors recommend its short-term usage because these can be addictive.
Beta-blockers: Low dosage of beta-blockers can help people with chronic pain.
Antidepressants: Some antidepressants can provide pain relief but consult your doctor about their side effects.
Request an appointment at Apollo Spectra Hospitals, Kanpur, Uttar Pradesh.
Call 1860-500-2244 to book an appointment.
What Benefits Would You Receive from Pain Management?
Pain management methods can offer the following benefits:
Relaxes your joints and muscles
Reduces joint stiffness
Ensures long-term respite from pain
Reduces muscle spasms
Reduces inflammation
Increases your flexibility
Improves posture
Boosts blood circulation
Promotes better sleep
Search for pain management near me to get these benefits.
Are There Any Risks Involved?
Improper pain management techniques can lead to neural and immunological changes aggravating the pain.
Discuss pros and cons with a pain management specialist in Kanpur before taking any new medication or adopting a new pain management technique. It ensures your safety and prevents your pain from worsening.
Also, if you experience any discomfort from a medication, you must inform your doctor. It especially applies to people with diabetes, heart disorders, hypertension or pregnant women.
Conclusion
Most pain management strategies are reliable and aim to improve your pain and provide long-term relief. Opt for pain management in Kanpur without any worries.
At the same time, do remember that each of us responds to pain differently. Hence, the outcome may also differ.
References
https://www.medicalnewstoday.com/articles/pain-management-techniques
https://www.centerforpain.com/patients/frequently-asked-questions
https://www.betterhealth.vic.gov.au/health/ConditionsAndTreatments/pain-and-pain-management-adults
How does a pain management doctor choose the correct medication for me?
Before prescribing medicines, your doctor discusses with you:
The location and severity of pain
Your other health problems
Other medication that you take
What happens if a pain management technique does not work for me?
Your doctor changes your medications or may suggest a different combination of pain management methods for better results.
Which other ways can help me keep pain-related anxiety at bay?
You can:
Reintroduce activities, which you had to quit due to the pain. But be careful not to aggravate the pain.
Spend more time with family and friends.
Try to find fun activities or hobbies, which do not worsen your pain.
You can consult an occupational therapist or a psychologist.

Book Appointment