Urinary Tract Infection (UTI) Treatment & Diagnostics in Chunni Ganj, Kanpur
Urinary Tract Infection (UTI)
The urinary tract is a system consisting of many organs that help exclude the waste from your body. It consists of kidneys, ureters, urethra, and bladders that work together to eliminate waste products. The urinary system is structured in the pelvic area.
If you suffer from infection in any organ of this urinary tract, it is referred to as Urinary Tract Infection (UTI). In most cases, people suffer infection in the lower urinary organs i.e., the bladder and the urethra.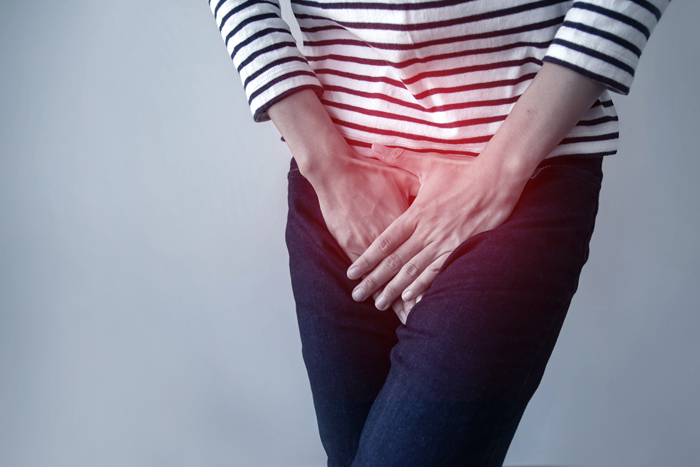 What are the symptoms of UTI?
Usually, in most cases, Urinary Tract Infections don't show any symptoms. But if there are symptoms related to UTI, it includes: -
You persistently feeling the urge to urinate at short intervals
Cloudy appearance of the Urine
Passing out a small amount of urine every time you feel the urge to urinate
Feeling of burning sensations while urinating
There is a sign of blood in the urine (change in urine color to reddish, pinkish, or cocoa-colored)
Facing pain in the pelvic region (in women especially) at the center of the pelvic area and also around the pelvic bones.
Fever and chills
When to visit your doctor?
There are several reasons why people suffer from UTI where women are at higher risk of suffering from Urinary Tract Infections (UTIs). Developing UTIs can also lead to kidney damage.
The main reason for the occurrence of UTI is due to the entering of bacteria into the system. Although our urinary tract is designed in a way that eliminates foreign pathogens from the system. But when the bacteria enter the system and start multiplying, your defense mechanisms fail. Increase in the bacterial colony in the Urinary Tract take hold of the mechanism.
There are most common infections that develop in the urinary tract which mostly affects the bladder and the urethra.
Infection in the Bladder- It is also known as Cystitis. This type of Urinary Tract Infection is caused by Escherichia coli also known as E. coli bacteria which is also found in your gastrointestinal tract. Women's bodies are designed in a way that there is a very short urethral opening to the bladder increasing the risk of getting infection. You don't need to be sexually active to acquire this infection.
Infection in the Urethra- The condition is also known as Urethritis. In this type of Urinary Tract Infection, GI bacteria spread from the anus to the urethra. As discussed above, a women's body is designed in a way that there is a very short distance from the urethra to the vagina which increases the risk of transmitting infections like herpes very easily which can cause Urethritis.
Request an appointment at Apollo Spectra Hospitals, Kanpur
Call 1860-500-2244 to book an appointment
How to prevent yourself from getting UTI?
There are some basic prevention methods that you can adapt easily to prevent yourself from getting infected.
Drink as much liquid as you can, especially water. There are a lot of bacteria in your gastrointestinal tract that can be removed when you frequently flush them by urinating at regular intervals.
Wipe properly from both back and front after urinating. As the risk factor is higher in the case of women, you are advised to wipe properly to avoid transmission of bacteria from the urethra to the vagina.
Try to empty your bladder as soon as possible after intercourse. There are a lot of bacteria that are injected into the vagina during intercourse that may be rejected by the vagina. Always drink a glass of water and flush out all bacteria as soon as possible.
Avoid using feminine products. Try to avoid the use of deodorant sprays, powder, etc. in your genital area. It can upset the urethra and can cause injection.
Conclusion
Urinary Tract Infection (UTI) is a very common disease in India. Around 1 crore cases are diagnosed every year where 60% of women are there. It is a curable disease when diagnosed at an early stage with proper treatment and consultancy.
Though it is a treatable condition, you should keep necessary preventions and precautions to avoid developing the problem. If you feel any symptoms of the disease, it is advised to visit your doctor immediately without any delay as it can delay the treatment procedure and can worsen the situation.
1. How long does UTI last?
Urinary Tract Infections last from few days to few weeks. As there are no symptoms for the condition, it is not detected in the first place. But if you feel anything wrong with your urinary tract, you are advised to visit your doctor immediately.
2. What specialist to consult if I develop UTI?
Urologists diagnose Urinary Tract Infections. They are specialized in detecting and treating diseases related to Urinary Tract. There are contact details available of many specialized Urologists, you can book your appointment and have a check-up scheduled with them easily.

Book Appointment