Hairfall Treatment & Diagnostics in Chunni Ganj, Kanpur
Hairfall
Also known as alopecia, it is a condition that causes hair loss.
Hairfall can occur anywhere on the body, however most commonly affects the scalp and it can either be permanent or temporary. The main causes can include hormonal changes, family history, medical conditions, physical or emotional shock, etc.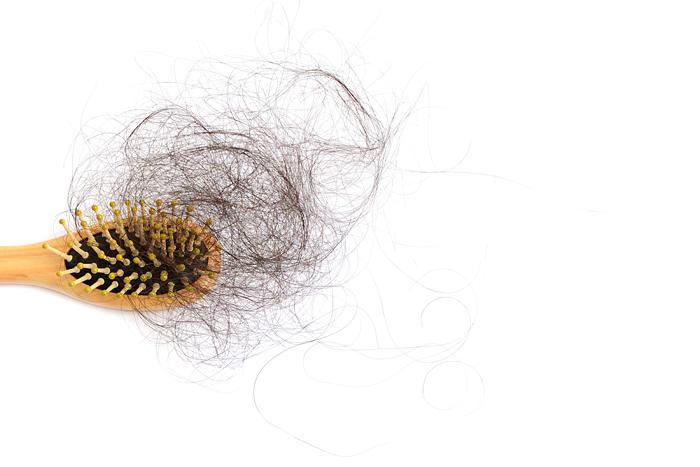 What is Hairfall?
Hairfall or Alopecia is a disorder caused by an interruption in the body's cycle of hair production. It mostly affects the scalp.
The most common cause for hair fall can be hereditary male- or female- pattern baldness. Scalp treatments may help some men and women to regrow hair, otherwise, new hairstyles and wigs can also help to hide hair loss.
What Are the Symptoms of Hairfall?
The signs and symptoms of hair fall or alopecia may include the following:
Circular or patchy bald spots
Full-body hair loss
Sudden loss of hair
Gradual thinning on top of the head
When to See a Doctor?
If you witness symptoms and signs like:
Thinning or receding of hairline
Bald patches
Excess hair loss
Or any of the symptoms mentioned before, you must seek medical attention and schedule your appointment with healthcare professionals at Apollo Spectra, Kanpur, at the earliest.
Request an appointment at Apollo Spectra Hospitals, Kanpur
Call 1860-500-2244 to book an appointment
How Can We Prevent Hairfall?
Making few healthy changes in your daily nutrition and diet plans and inculcating few healthy habits can help prevent hair fall, some of which include:
Taking enough vitamins: Scientists have determined that vitamins A, B, C, D, iron, selenium, and zinc are all important to the hair growth and retention processes, specifically with cell turnover.
Adding protein to your diet: Hair follicles are made mostly of a protein called keratin and eating a diet rich in protein may help prevent hair loss. Some protein-rich foods include:

Eggs
Nuts
Beans and Peas
Fish
Chicken

Staying hydrated
Massaging the scalp with oils such as Coconut Oil and Olive Oil: Lauric acid found in coconut oil helps bind protein in the hair, protecting it from a breakage at the roots and strands. Massaging coconut oil into the scalp promotes better blood flow and helps with hair regrowth. Olive oil can also be used to deep condition hair, protecting it from dryness and associated breakage.
Regular washing of hair: Washing hair daily may protect hair from falling by keeping the scalp healthy and clean.
How is Hairfall Diagnosed?
When you experience symptoms like excess and persistent hair loss, patches of baldness, then you must consult a healthcare professional so that they can take further tests to state the underlying health issues.
At Apollo Spectra, Kanpur, to diagnose hair fall, your doctor may scrape samples from the skin or pluck a few hairs from the scalp to examine the hair roots under the microscope, and might further ask you take further medical tests such as:
Hormone Test
Thyroid Level Test
CBC Test
Biopsy of the scalp
How Can We Treat Hairfall?
Hairfall can be treated by undergoing certain medical treatments such as:
Hair Transplant Surgery
Scalp Reduction
Tissue Expansion
Other ways to treat hair fall include:
Taking prescribed medications
Taking scalp treatments
Conclusion
Hairfall or Alopecia is very common and it has been noted that more than 50 percent of women experience balding and by 50 years of age, about 85 percent of men are balding.
Eating vitamin and protein-rich food, maintaining a healthy diet, staying hydrated and washing hair, and taking care of it can help prevent hair fall.
There can be various factors that cause hair fall, however, the most common factor may be male or female pattern baldness, also known as genetic hair loss. Other factors may include side effects of certain medications, hormonal changes, medical conditions, etc.
Prevention relies on the cause of one's hair fall. Reducing overall stress, maintaining a clean diet, eating vitamin and protein-rich foods, balancing hormones, and wearing loose hairstyles can help prevent future hair fall. However, if hair fall is genetic, there isn't much that can be done.
Why is my hair falling so much so suddenly?
Alopecia areata is an autoimmune condition that causes hair to fall out suddenly. The immune system attacks hair follicles, along with other healthy parts of the body and hence, hair from the scalp, as well as eyebrows and eyelashes, may fall out in small chunks. If a person has this condition, they should see a doctor.

Book Appointment