Neuropathic Pain Treatment & Diagnostics in Chunni Ganj, Kanpur
Neuropathic Pain
We all have experienced sudden pain while lifting heavy objects. The shooting pain can stop us between our tracks. However, a sudden twitch that occurs without any pain triggering factor can be neuropathic pain.
What is Neuropathic Pain?
Neuropathic pain is a chronic pain condition that is the consequence of nerve disease, injury, or infection. Since it is prompted due to false pain signals that are sent to your brain, it can occur anytime anywhere.
Neuropathic pain can be constant or it can hit you intermittently. This condition requires immediate treatment as it worsens over time.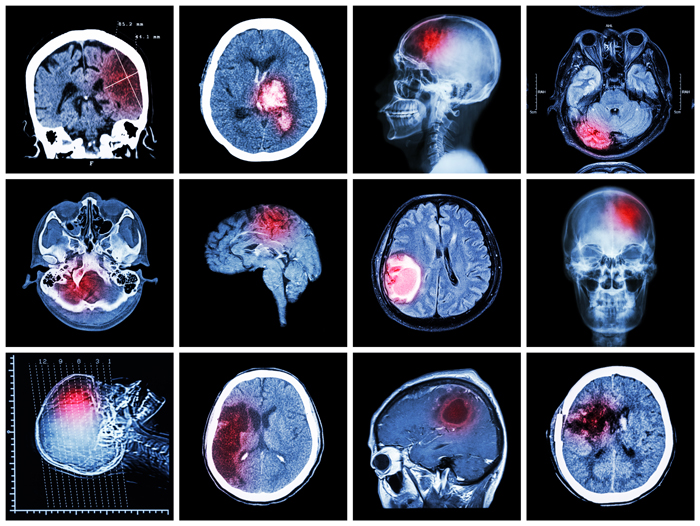 What are the most common Neuropathic symptoms?
Not all people suffering from neuropathic pain experience the same symptoms. Though, some commonly faced symptoms in this condition are:
A sudden shooting or burning pain in the body.
Feeling tingling and numbness.
Abruptly arousing pain without any pain triggering stimulation.
Unpleasant sensation in your body.
Trouble sleeping due to sudden jerk which disrupts sleep and triggers pain.
The intensity of these symptoms depends on your condition.
What are the Causes of Neuropathic Pain?
Some of the major causes of neuropathic pain are:
Diabetes: Diabetic people are at high risk of having neuropathic pain. Around 30% of neuropathic cases are diabetic.
People suffering from diabetes experience numbness and pain in their limbs. Long-term diabetes can affect your nervous system.
Alcohol: If you consume alcohol regularly, you are prone to neuropathic pain. A large amount of alcohol can damage your nerves causing long-lasting pain.
Diseases: Sometimes, several conditions like multiple sclerosis, multiple myeloma are responsible for neuropathic pain.
Cancer Treatment: The primary forms of cancer treatment are chemotherapy and radiation. Both of them are equally dangerous for your nervous system.
Injuries: We go through a lot of injuries in our lifetime. The damage sustained by muscles, tissues, and joints is healed. However, damaged nerves are not healed over time.
Injuries on your spine can cause serious damage to your nerves, leading to neuropathic pain.
Infections: The chances of having neuropathic pain because of infection are slim but not zero.
The reactivation of the chickenpox virus can cause shingles. In some cases, shingles can result in neuropathic pain in a nerve.
HIV can also trigger neuropathic pain.
Limb Loss: Nerves on the amputated limbs transmit false pain signals to your brain.
There are some other neuropathic pain causes:
Deficiency of Vitamin B
Arthritis in Spine
Facial Nerve Issues
Thyroid
Carpal Tunnel Syndrome
When to See a Doctor?
Neuropathic pain emerges occasionally and settles on its own. If the pain goes untreated, it will start coming back more frequently.
The first line of action is medications. Instead of taking Over-The-Counter medication, you should get them prescribed by a doctor.
If your neuropathic pain doesn't respond to any medication and the pain starts getting more frequent and lasting, it's time to visit a neurologist.
Request an appointment at Apollo Spectra Hospitals, Kanpur
Call 1860-500-2244 to book an appointment
What are the Treatment Methods for Neuropathic Pain?
Neuropathic pain treatment focuses on getting to the root cause of the pain and stabilizing it.
The most common Neuropathic treatments at Apollo Spectra, Kanpur, are:
Medication: The first line of defense for Neuropathic pain is medication.

Pain relievers: You can use pain-reducing medication like opioids or topical pain relievers to reduce neuropathic pain temporarily.
Antidepressants: Depression and anxiety caused by neuropathic pain are the main contributors to pain. Therefore, antidepressant medication works against the pain and symptoms.
Anticonvulsants: Anti-seizure medications like Gabapentinoids work well against neuropathic pain.

Nerve Block: Injecting steroids or anesthetics into the nerves responsible for false pain signals can relieve pain for some time.
Device Implant: In this method, a surgeon implants a device in the brain or the spine. Once planted, the device transmits electrical impulses to stop the false nerve signals.
Natural Therapy: Some treatments can also relieve neuropathic pain:

Acupuncture
Physical Therapy
Massage Therapy
Relaxation Therapy
Neuropathic pain does not always respond to standard treatment. Surgical methods are much more effective.
Conclusion
Neuropathic pain increases over time. Damaged nerves can get worse without any proper treatment. It is wise to start your treatment at the earliest. This way you can save your nerves from sustaining any further damage.
1. How does Neuropathic Pain progress?
There are four stages of neuropathic pain:
I - Numbness and shooting pain
II - Constant pain
III - Intense pain
IV - Loss of sensation
2. How much time do nerves take to heal?
Bruised nerves can recover in 6 to 12 weeks. However, severely damaged nerves require about 4 weeks of rest to start healing. The cut on your nerve will heal at the rate of 1mm per day after the surgery.
3. What are some of the best exercises for nerve pain?
Best exercises to reduce neuropathic pain are:
Walking
Light aerobic exercises
Resistance training
Stretching

Book Appointment