Best Back Pain Treatment & Diagnostics in Chunni Ganj, Kanpur
Back pain is the most common problem many people face nowadays. Our doctors see many patients with back pain problems whether they are old aged people or youngsters.
There are several reasons why people suffer from back pain. Some common causes include bad posture, dislocation of the hip disk, muscle strain while performing any physical activity, and many more. Usually, this back pain releases with time but if it gets persistent, you are advised to visit your doctor for a checkup.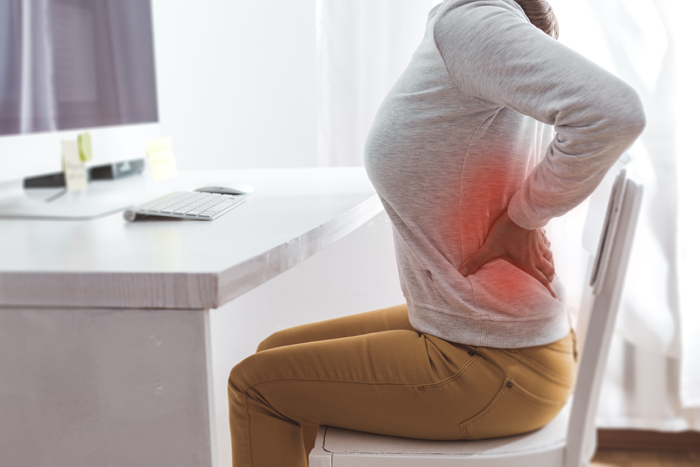 What are the Causes of Back Pain?
There are several causes for you to suffer from back pain but there are some common reasons that cause back pain.
Strains in muscles and ligaments- Muscle or ligament strain can cause due to lifting heavy weights for a longer period avoiding resting time which is necessary for your muscles as well as ligaments to work in proper condition.
Disk dislocation or bulging- Disk is a cushion between your bones and muscles to ease out the movement between them. They are filled with soft material that can cause dislocation of the entire disk or can even bulge which causes pressure on muscles that can cause back pain.
Condition of Spine Arthritis- In the case of spin arthritis, your lower back is mainly affected which can narrow the spine space causing back pain.
Symptoms for back pain
Mostly, back pains show some common symptoms that you can look for and take necessary precautions to avoid an increase in the pain.
Its early symptoms that you can look for in your body are such as muscle ache which can develop a shooting sensation, a burning, or even a stabbing sensation within your body. In rare cases where the pains get worse, you can also feel pain while bending, twisting your legs or lower back, standing straight, or even walking if the pain comes to the lower back muscles.
When the pain gets even worse, you can also feel some of the symptoms like-
Headache
Fizziness
Low body energy
Muscle hardness
Body pain
In most cases, the back pain is minor, having acute symptoms in patients. But if you feel any chronic symptoms and feel that your pain is getting persistent, you are advised to visit your doctor and get the required treatment at Apollo Spectra, Kanpur before the situation gets worse.
When to see a doctor
As back pain is a common problem that many people face in different phases of their life, it is a big question when you should visit a doctor for a checkup and treatment. Although this is an acute problem when you experience some of the changes and symptoms in your body you should immediately contact a doctor.
You should see your doctor if your back pain is
Getting persistent over the past few days or weeks.
Getting even worse even after taking precautions and prevention.
Radiated to your lower body to both the legs, especially below the knees.
Causing unexplained weight loss.
Causing weakness, body ache, or numbness in the body.
Causing bladder problems.
Causing fever also.
Request an appointment at Apollo Spectra Hospitals, Kanpur
Call 1860-500-2244 to book an appointment
Prevention of back pain
You can take necessary precautions for the occurrence or recurrence of back pain by managing your postures and physical activities. You can help yourselves by making your back healthy and strong by-
Regular exercise- It has been shown that regular movements in your body help your body parts, especially joints, to work in an undisturbed way. It helps to enhance strength and movement which results in better functioning of your body.
Maintain a healthy weight- Maintaining a healthy weight helps in the better functioning of your body. A healthy weight helps each muscle and ligament to work properly. If you are overweight or underweight, your muscles and ligament will get pressure, and body pain can occur.
Quit Smoking- Smoking can increase the risk of back pain so quit smoking today to avoid suffering from back pain.
Conclusion
Back pain is so common that around 1 crore cases are diagnosed every year in India. Its diagnosis generally requires lab testing and proper treatment in some cases.
People between 18-35 years suffer from back pain usually and at old age too. You should practice good posture and a healthy lifestyle to prevent the recurrence of back pain.
1. What can cause back pain to become worse?
Consistently lifting heavy weights and maintaining bad postures while working or performing physical activities can worsen the back pain and can even make it persistent if not treated at an early stage.
2. Are there any home remedies except medicines that can soothe back pain?
There are many proven home remedies and precautions that can soothe your back pain but it is advised to see your doctor for possible causes and proper treatment when it continues to happen for a longer period.

Book Appointment