All About Orthopedics
Orthopedics is a branch of medicine dealing with the musculoskeletal system and treating injuries to joints, bones, ligaments and tendons.
Who are orthopedists?
An orthopedist is an expert in orthopedics. Generally, an orthopedist performs both surgical and non-surgical procedures to treat a wide variety of musculoskeletal issues such as joint pain, fractures, sports injuries and back pain.
Sometimes, an orthopedist works as part of a larger orthopedic team. Other members of such a team include physician assistants, nurses, athletic trainers and occupational and physical therapists.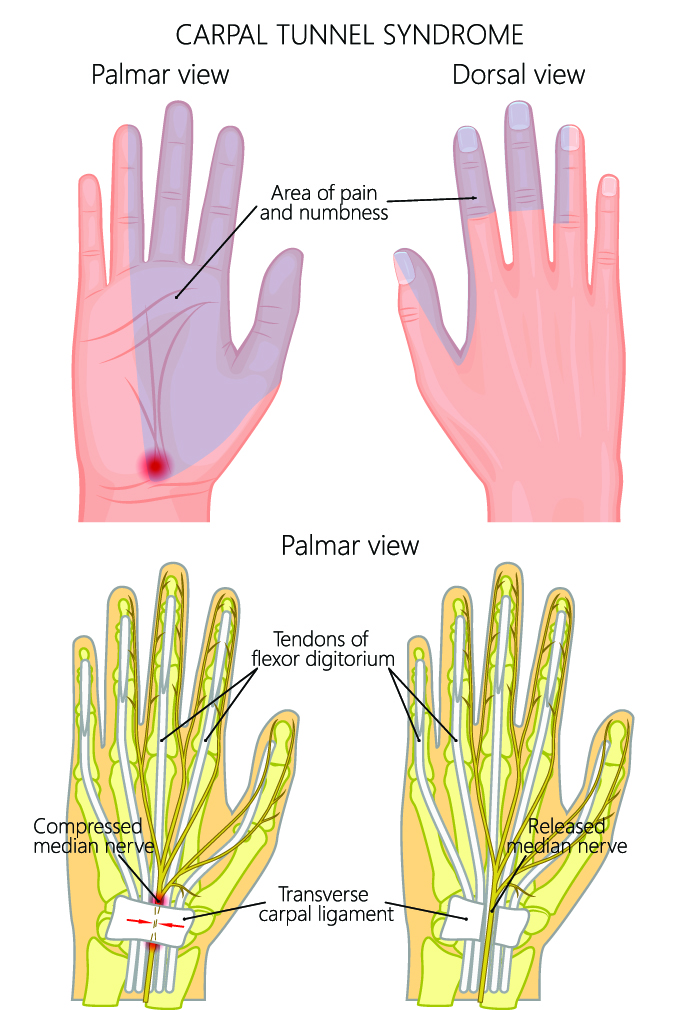 What do orthopedists treat?
Orthopedists treat a wide variety of musculoskeletal issues like joint pain, bone fractures, arthritis, soft tissue injuries, back pain, shoulder pain, neck pain, carpal tunnel syndrome, sports injuries and congenital conditions such as clubfoot and scoliosis.
These conditions may be present in some right from birth or may occur as a result of injury or age-related problems.
What is expected during an appointment with an orthopedist?
You can book an appointment at some of the best orthopedic hospitals in Bangalore. During your first appointment with an orthopedist, your condition will be diagnosed. Initially, the orthopedist may suggest some easy tests like X-rays. The orthopedist will want to hear about your health issues and medical history. To diagnose properly, the orthopedist can check previous medical reports if you have them. If the medical condition is serious, the orthopedist can suggest some crucial tests like MRI, CT scan, bone scan, nerve conduction studies, blood tests and ultrasound.
What are the basic orthopedic treatment methods?
An orthopedist may recommend one or more treatments for chronic musculoskeletal disorders. These include:
Injection
Acupuncture
Surgery
Home Exercise Program
Anti-Inflammatory Medication
Rehabilitation and Physical Therapy
You can opt for such programs at some of the best orthopedic hospitals in Bangalore.
You can request an appointment at Apollo Spectra Hospitals, Koramangala, Bangalore.
Call 1860 500 2244 to book an appointment.
Are there different kinds of orthopedic doctors?
We do have different types of orthopedic doctors. They could be orthopedic surgeons and orthopedic specialists. You can find them at some of the best orthopedic hospitals in Bangalore.
Broadly speaking, orthopedic surgeons conduct surgery to cure orthopedic issues whereas orthopedic specialists are qualified to assess, diagnose and treat your orthopedic problems skillfully. They evaluate a patient's unique conditions and help them determine the best course of action.
What are the basic procedures usually conducted by orthopedic surgeons?
Arthroscopic surgery
An arthroscope is a long and thin instrument with a camera attached to it. An orthopedic surgeon inserts this into a person's joint, most commonly into the knees and the shoulders. With the help of the camera, the surgeon sees what's inside the joint. He or she can make some additional incisions. Knee arthroscopy is the most common and popular surgery technique. Arthroscopy allows a patient to recover within just a few days.
Total joint replacement
A damaged joint is replaced by a process named prosthesis. In a total joint replacement, the joint is replaced by metal or plastic alternatives.
Fracture repair surgery
To repair a more severe fracture or bone injury, an orthopedic surgeon needs to perform surgery. To set and stabilize bones, the surgeon can use a wide variety of implants. These include rods, plates, screws and wires.
Bone grafting surgery
An orthopedic surgeon uses bones from elsewhere in the body to repair and strengthen the damaged and diseased ones.
Spinal fusion
Adjoining vertebrae of spines are fused or connected in spinal fusion surgical procedures. For back or neck problems, a spinal surgeon may perform a spinal fusion. For injuries to the vertebrae or intervertebral disks and scoliosis, spinal fusion can be performed.
Conclusion
Orthopedists treat a wide variety of diseases and conditions, including fractures and dislocation, tendon injuries, muscle scraps, back pain, serious injuries, arthritis, muscular dystrophy and cerebral palsy. About 50 percent of an orthopedist's practice is connected to non-surgical management of injuries or issues.
How Can I Book the Appointment?
You can book the appointment by visiting to our website or by calling at 1860 500 2244.

Book Appointment