Hair Transplant in Koramangala, Bangalore
Dr. Bobby Limmer, who was the first to perform hair transplant using follicular unit transplantation (FUT) in the early 1990s, pioneered modern hair transplant procedures.
Men with pattern baldness, women with tight curls and anybody who has lost hair because of burns or scalp injuries can opt for hair transplants, after consultation with their doctors.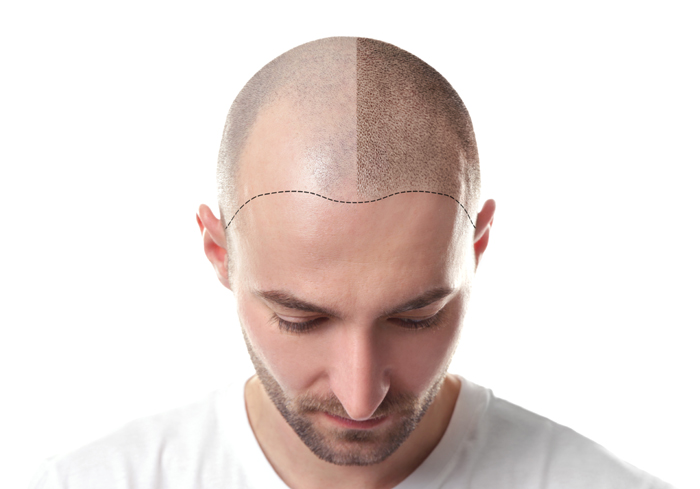 What do we need to know about hair transplant?
A hair transplant is an advanced process in which a plastic or skincare surgeon transplants hair to a part of the head that is bald. This can be performed when a person undergoes excessive hair loss. Cosmetics and skin surgeons often link hair transplants to improved self-esteem.
So, what happens during the procedure? After cleansing your scalp, your surgeon will use a small needle to anesthetize a region of your head with local anesthesia. The two most common methods for preparing follicles for transplantation are FUT and FUE. Your surgeon will use a scalpel to cut a strip of scalp skin from the back of your head for follicular unit transplantation (FUT). The incision is several inches long. Stitches are then used to close it.
Your surgeon will divide the scalp into small sections using a magnifying glass and a sharp surgical knife. These bits, once implanted, will help in developing natural-looking hair. In follicular unit extraction, they extract hair follicles from the back of the head through hundreds to thousands of tiny punch incisions (FUE).
Your surgeon will use a razor or a needle to make tiny holes in your scalp to proceed with a hair transplant. Your doctor will insert hair into these openings. Your surgeon can transplant during a single treatment session hundreds or even thousands of hairs. Grafts, gauze or bandages will protect the scalp for a few days.
Your doctor will remove the stitches about ten days after surgery. You may need three or four sessions to fully regrow hair. Your doctor will schedule sessions over several months to ensure that each transplant heals properly.
What causes hair loss?
Pattern baldness, according to doctors, accounts for most of the hair loss. Both genetic and environmental factors can cause hair loss, including diet, stress, illness, hormonal imbalance and medications (e.g. chemotherapy).
When do you need to see a doctor?
If your hair loss is out of control, consult a doctor.
You can request an appointment at Apollo Spectra Hospitals, Koramangala, Bangalore.
Call 1860 500 2244 to book an appointment.
What are the risks associated with a hair transplant?
Risks may include bleeding, infection, scalp swelling, cuts and bruises around the eyes, a lack of sensation in the treated areas of the scalp, inflammation or infection of the hair follicles (known as folliculitis), itching, shock loss, or sudden but temporary loss of transplanted hair, and unusual hair appearance.
Conclusion
A hair transplant will help you look better and feel more confident. But consult a doctor to weigh the pros and cons.
How long does a hair transplant take?
Hair transplants can take up to four hours.
What is the average lifespan of a hair transplant?
All transplanted hair lasts a lifetime for the vast majority of patients. As a patient grows older, a small percentage of the hair transplanted may fall off.
What types of hair transplants are there?
Hair transplantation entails extracting grafts/follicles from the back of the head, which are more resistant to hormonal changes, and transplanting them to areas of baldness or scanty development. Follicular Unit Transplantation (FUT) and Follicular Unit Extraction are the two popular methods.

Book Appointment