Total Knee Replacement Surgery in Koramangala, Bangalore
Your knees are probably the most vital parts of your body. They help you carry out the most basic activities like standing up, sitting down, walking, climbing stairs, etc. Since the use of knees is inevitable, slight or severe damage to them can be very stressful and prohibitive.
Arthritis or injury can cause severe or moderate knee pain while performing everyday activities, so much so that even getting up or sitting down can be troublesome. Total knee replacement surgery is usually the best case solution to help you resume your everyday activities comfortably.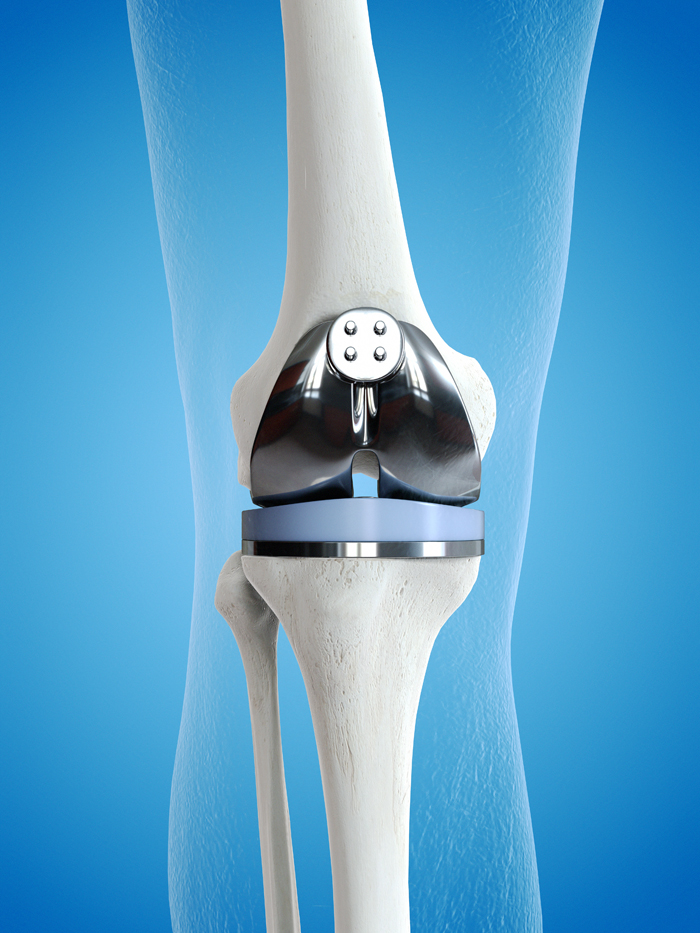 What Is Total Knee Replacement Surgery?
Total knee replacement or knee arthroplasty is a surgical procedure to treat the damage to your knee caused by arthritis or injury. This procedure also helps correct any leg deformities and rids you of pain you may be experiencing when performing everyday functions like walking, sitting, standing, etc.
The procedure is safe and effective. With knee arthroplasty, you can improve the lifespan of your knees and prevent further damage due to continued use.
What are the Causes for Total Knee Replacement Surgery?
A total knee replacement is recommended by your doctor when medication and physical support cannot improve the health of your damaged knees. Knee damage may be due to injury or arthritis. Explained below are the different types of arthritis that may lead to a total knee replacement surgery.
Osteoarthritis
Osteoarthritis is a disease in which the tissues around your knees, including the cartilage and the bones, start degenerating. It usually affects adults above the age of 40.
Rheumatoid Arthritis
Rheumatoid arthritis is a condition in which there is an excess of synovial fluid due to an inflammation in your synovial membrane. You will experience stiffness and pain, hampering your ability to walk, stand, sit, etc., freely.
Traumatic Arthritis
Traumatic arthritis is arthritis in the knee due to impact or injury. Usually, there is damage to the cartilage of the knees. If left untreated, the damage may increase and spread to surrounding areas of the knee because of friction and change in posture.
When Should You See A Doctor?
Pains and stiffness now and then are a part of everyone's life. However, in some situations, approaching a doctor at the right time can save you from more severe damage in the future. About your knee health, you must see a doctor if:
You experience prolonged stiffness and pain in your knee joints, especially while performing regular everyday functions like walking, sitting down, standing up, etc.
You experience slight or severe knee pain while resting or lying down.
You have severe swelling or inflammation around your knees.
You can see any visible deformities in your knee.
When medications aren't helping relieve the pain.
You've suffered a traumatic injury to your knee.
Request an appointment at Apollo Spectra Hospitals, Koramangala, Bangalore
Call 1860 500 2244 to book an appointment
Diagnosis of Knee Damage
When you visit the orthopedic doctor, they will conduct a set of preliminary tests and examinations to determine the cause of your discomfort and pain. Your orthopedic evaluation will consist of:
Medical Records: The doctor will check your medical records to gather information about your overall health and ask you questions about the pain, when it occurs, increases, decreases, etc.
Physical Examination: The doctor will physically check your knees, the movement, strength, structure, alignment, etc.
X-ray: X-rays help the doctor understand the area and extent of damage to determine the further course of treatment.
Further Examination: Before deciding on the line of treatment, the doctor may ask for blood reports and MRI scans. This helps them understand the underlying cause of the damage and determine to what extent the damage has spread in and around your knees.
Conclusion
Though knee replacement surgery is an elective procedure, it may become unavoidable for some due to limitations experienced in everyday activities. Be sure to get yourself checked at the right time because the more you function with the existing damage in your knees, you may be increasing the severity of the issue.
If I am an obese person, almost 15 kilos above my normal weight, should I avoid knee replacement?
Age or weight is no barrier for anyone to opt for a knee replacement surgery. Doctors recommend the surgery based on the patient's pain level and extent of damage, without much consideration to age or weight.
What are the possible risks after a knee replacement surgery?
Like in the case of any invasive surgery, there are some risks associated with knee replacement surgery:
Blood clots
Infection
Pain
Neurovascular injury
What is the recovery period after a knee replacement surgery?
Usually, patients who undergo knee replacement surgery are discharged on the same day or the next day. Fully recovering from the surgery can take anywhere between 6 to 12 months before you can start reaping the benefits of the surgery.
Our Patient Speaks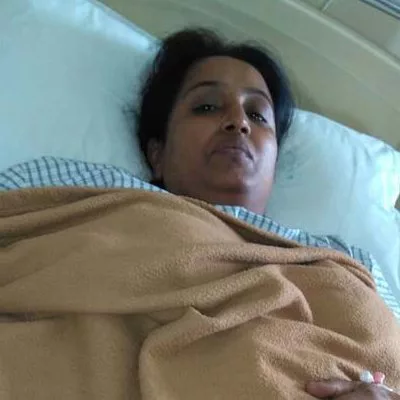 My name is Saramma. My mother was referred to Dr. Gautam Kodikal for total knee replacement and we opted for a surgery here at Apollo Spectra, Koramangala and are extremely satisfied with the services. The entire team of doctors, nurses and administrative staff made "hospital" a pleasant experience for us. They have been extremely kind, thoughtful, and helping throughout and have supported us at each step of the way. Excellent health care, Apollo Spectra. Thank you.
Saramma
Orthopaedics
Total Knee Replacement

Book Appointment