Interventional Endoscopy - Gastroenterology in Koramangala, Bangalore
Gastroenterology is an area of study related to the health of the gastrointestinal tract (commonly known as the GI tract) or the digestive system. Everything, right from the treatment of hepatitis C to Irritable Bowel Syndrome (IBS), is included in the study of gastroenterology.
What are the basic things you should know about gastroenterology?
Diseases of the GI tract may be diagnosed and treated using minimal or totally non-invasive techniques. This can be successfully executed using interventional gastro procedures. A gastroenterologist in Koramangala will review the history, symptoms, blood test reports, and other imaging records to devise a proper treatment plan, often using various endoscopic procedures. Search for a gastroenterology hospital in Koramangala or a gastroenterology hospital in Bangalore providing such non-invasive techniques to reduce the possibility of any complication and improve recovery time.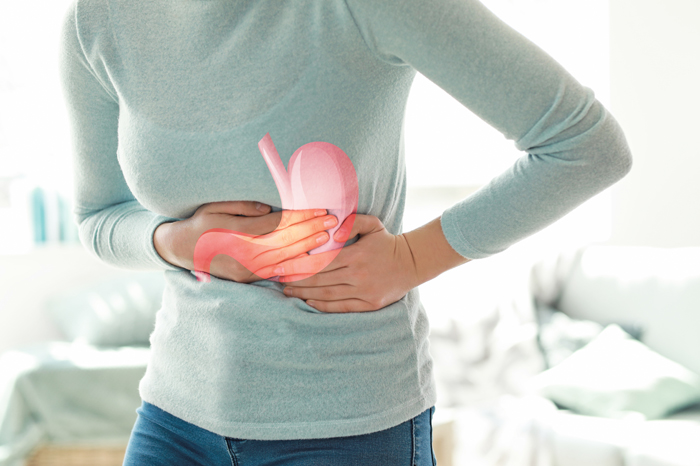 What are the symptoms associated with gastrointestinal diseases?
Some of the symptoms that indicate complications in your GI tract include:
Bloody stool
Hemorrhoids
Yellowing of the skin or jaundice
Constipation
Chills and fever
Irritable bowel syndrome, also called nervous stomach
Acid reflux
Hepatitis C
What are the causes of gastrointestinal disease?
While a gastrointestinal disease can be caused by several factors, some of the common reasons include:
Following a low-fiber diet
Not getting adequate exercise
Continuous traveling or changes to the daily routine
Consuming dairy products in large amounts
Undergoing excessive stress
Pregnancy
Effect of certain medications
When do you need to see a doctor?
You may need to see a doctor if you are experiencing any of the following:
Sudden blood in your stool
Getting abdominal pain
Difficulty in swallowing
If your age is above 50 years, you would need to consult a gastroenterologist as a preventive measure as people over 50 years are at an increased risk of getting colon cancer.
Search for a 'gastroenterology doctor near me' online or
request an appointment at Apollo Spectra Hospitals, Koramangala, Bangalore.
Call 1860 500 2244 to book an appointment.
What are the risk factors associated with gastrointestinal diseases?
Some of the common risk factors associated with gastrointestinal diseases include:
A family history of GI problems
Being obese or pregnant can put pressure on the abdominal tissues and organs thereby increasing the risk of hemorrhoids
Continuous changes to lifestyle
Smoking
Taking medicines such as iron supplements, antidepressants, narcotics and antacids
How can you prevent gastrointestinal diseases?
Diseases associated with the GI tract can only be prevented by following a healthy lifestyle and proper bowel habits. In case of any abnormal behavior of the GI tract, it is better to consult a gastroenterologist. Consult the best healthcare provider or search online for the best gastroenterologist near me.
What are the treatment options?
The different types of interventional gastro procedures include:
Peroral Endoscopic Myotomy (POEM)
Photodynamic Therapy for Cholangiocarcinoma
Endoscopic Submucosal Dissection (ESD)
Endoscopic Sleeve Gastroplasty
Weight Loss Balloons
Aspiration Therapy
Endoscopic Mucosal Resection (EMR)
Gastric Outlet Revision
Depending on the complication in your GI tract, a gastroenterologist will recommend the interventional procedure that will be most suited for your purpose.
To know about the available interventional gastro treatments in your locality, you can search for 'gastroenterology specialist near me' online and book an appointment with a gastroenterologist.
Conclusion
Gastrointestinal disease is often an overlooked medical condition wherein a patient tends to ignore any minor complications in the GI tract. If you consult the best gastroenterologist in Bangalore right at the beginning, some interventional gastro procedures and changes in lifestyle may help in curing any problems. But, if left unattended, it may lead to complications in the future. You can also consult your house physician who may help you get in touch with a specialist.
What is a clear liquid diet?
A clear liquid diet includes clear liquids such as a broth. You may need to stay on a clear liquid diet before your interventional gastro procedure.
Which parts of the body do a gastroenterologist treat?
A gastroenterologist is qualified to treat diseases of the stomach, rectum and colon, gallbladder, pancreas, esophagus, liver, small intestine, and bile ducts, and these are collectively referred to as the gastrointestinal (GI) tract.
What to expect from your first GI appointment?
Your first visit to your gastroenterologist will take about an hour. Your gastroenterologist will ask you about your current symptoms associated with the GI tract, medical history or treatments that you had undergone in the past. He/she will then devise a treatment procedure best suited for your problem.

Book Appointment