Trauma and Fracture Surgery Treatment in Koramangala, Bangalore
Trauma surgery deals with injuries caused by an impact. For instance, a fractured bone because of a fall or a car accident can be regarded as a traumatic fracture or injury. Traumatic injuries can affect internal organs, bones, the brain and the body's soft tissues. It can range from being minor to being severe. An arthroscopy is deemed the best treatment option for such painful conditions.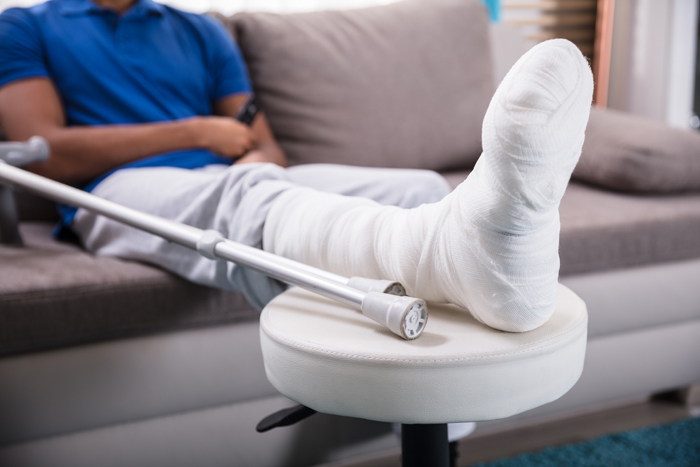 What do we need to know about trauma and fracture surgery?
Many serious injuries can occur because of car accidents, falls and a variety of other mishaps. They can have long-term effects on patients' body functions and their quality of life. Fractures, dislocations and severe soft tissue injuries caused by traumatic events are examples of orthopedic trauma disorder. Your traumatologist or an ortho surgeon will handle such issues.
Orthopedic traumatology is used to treat patients suffering from complex fractures, non-unions (the failure of a fractured bone to heal) and mal-unions (incomplete healing or healing in a critical position). Orthopedic trauma is a damaging injury to a part of the musculoskeletal system such as a bone, joint or ligament.
To seek treatment in such cases, you can visit any of the orthopedic hospitals in Bangalore. Or you can search online for an orthopedic surgeon near me.
Trauma surgeons provide specialized treatments such as
Transplantation of bones and joints
Invasive bone grafting
Invasive surgery to treat broken bones or fractures
Pelvis and acetabular fractures (the acetabular is a part of the pelvis that forms the hip joint)
Reconstruction of soft tissues
Treatment of mal-unions and non-unions
Osteomyelitis and infected fracture treatment (bacterial infection is a cause of musculoskeletal problems)
Reconstruction of the upper extremities
Isolated fractures
How does arthroscopy help in trauma and fracture surgery?
Traumatologists use the latest techniques to repair broken bones. Arthroscopy is an invasive type of advanced surgery that can solve a joint problem with the same efficiency as traditional surgery, but with less risk, a shorter recovery time and a more favorable outcome. Small incisions in arthroscopy allow more surrounding tissues to be preserved, increasing the amount of purified or oxygenated blood that can reach the bone and help in recovery. Orthopedic traumatologist surgeons have great expertise in bone trauma and traumatic bone injury treatment. They even handle post-traumatic orthopedic conditions such as mal-unions, non-unions, damage to cartilage, muscles, tendons, synovium and ligaments and nerve disorders.
What causes traumatic injuries?
Road accidents
Falls
Violence
Sports Injuries
When do you need to see a doctor?
If you have a traumatic injury, immediately consult a doctor.
You can request an appointment at Apollo Spectra Hospitals, Koramangala, Bangalore.
Call 1860 500 2244 to book an appointment.
What are the complications from trauma and fracture surgery?
These may include:
Neurovascular disorders
Tissue damage
Blood loss
Localized contamination
Infection
Conclusion:
An orthopedic trauma surgeon's primary responsibility is to treat broken bones, soft tissue injuries and joint problems. Invasive techniques are effective in some complex procedures. Minimally invasive arthroscopy is a widely used trauma and fracture surgery.
1. What is orthopedic trauma?
Orthopedic trauma is a branch of orthopedic surgery that addresses problems regarding the bones, joints as well as soft tissues (muscles, tendons, ligaments) following trauma.
2. What is a traumatic fracture?
A traumatic fracture can occur during a car accident or when a person gets struck by a heavy object. A pathologic fracture occurs because of a disease, such as osteoporosis or cancer.
3. What are the kinds of trauma?
There are three types of trauma: acute, chronic and complex.

Book Appointment