Hip Arthroscopy Surgery in Koramangala, Bangalore
Advances in fiber-optic technology have simplified and improved several surgical and diagnostic procedures. Arthroscopic hip surgery, performed in some of the best orthopedic hospitals in Bangalore, allows easy access to the internal joint architecture through a tiny incision. Any reputed orthopedic hospital in Bangalore performs this minimally invasive surgery as an outpatient procedure.
What is hip arthroscopy?
Hip arthroscopy enables examination and treatment of problems that are associated with the hip joint. Your surgeon will insert a small camera attached to a tube through a small incision. This will help the surgeon see the interiors of your hip joint on the screen to learn more about your problem. Treatment of a variety of conditions that are associated with the hip joint is also possible by using this advanced surgical procedure. Hip arthroscopy is an outpatient procedure at any established orthopedic hospital in Bangalore.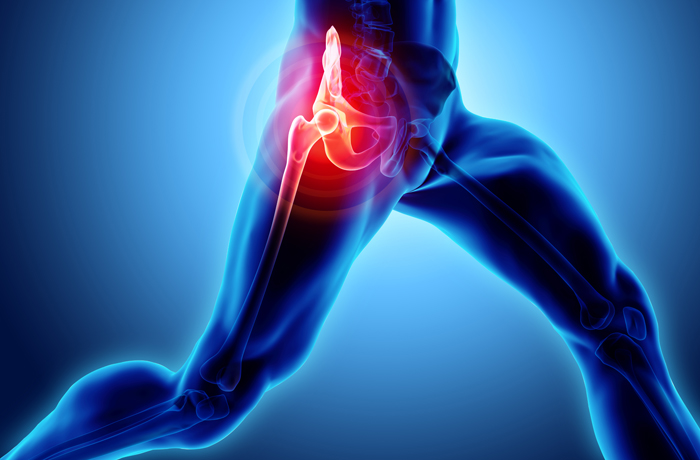 What are the types of conditions that are corrected by hip arthroscopy?
Hip arthroscopy surgery that is performed regularly at any reliable orthopedic hospital in Bangalore offers a satisfactory resolution of the following conditions:
Damaged cartilage
Removal of loose bodies
Ligament injuries
Hip impingement
Infection of hip joint
What symptoms are relieved by hip arthroscopy?
If you are experiencing snapping of hip joints during walking or severe pain and rigidity in the hip or groin area, then a hip arthroscopy procedure will offer sound relief. Restricted hip rotation is also one of the symptoms for considering hip arthroscopy.
What are the causes that may lead to hip arthroscopy?
Constant wear and tear of the hip joint may lead to the formation of loose bodies. Hip arthroscopy surgery helps in removing loose pieces of cartilage. Snapping of the hip joint is also a common condition caused by some obstruction. Hip arthroscopy enables reshaping of the joint.
When should you approach a doctor for hip arthroscopy?
Stiffness in the hip joint which is associated with severe pain may require hip arthroscopy to diagnose the underlying problem. Similarly, snapping or clicking of the hip joint requires a thorough investigation. If you are suffering from painful conditions that involve hip joints, then consult the right doctor by searching for an "ortho doctor near me" who will guide you about treatment.
You can request an appointment at Apollo Spectra Hospitals, Koramangala, Bangalore.
Call 1860 500 2244 to book an appointment.
How do you prepare for hip arthroscopy?
Pre-operative steps for hip arthroscopy involve X-ray and other investigations to understand the condition of the hip joint. Your doctor will advise routine blood tests and other physical examinations before the procedure. Most hip arthroscopy procedures do not require general anesthesia. Spinal anesthesia helps in numbing the region below the waist. This type of anesthesia also reduces the risk and minimizes hospital stay.
Treatment – what can you expect during hip arthroscopy?
Doctors apply traction to the leg for widening the gap between the hip joint. This helps in easy insertion of the tube and also prevents damage to the joint structure during the procedure. A surgeon will make a small opening in the hip for the insertion of the tube to examine the internal structure of the joint on a screen. Hip arthroscopy also facilitates different treatment options such as reshaping of the bone and removal of loose pieces.
What are the advantages of hip arthroscopy?
A patient need not stay in hospital for more than a day following a hip arthroscopy because there is minimum damage to tissues. This is usually an outpatient procedure in any reputed orthopedic hospital in Bangalore. The recovery is faster with less chance of postoperative pain and infection. Patients can resume their daily activities early with a shorter rehabilitation course.
Conclusion
Hip arthroscopy aims at faster diagnosis and treatment of distinct problems of hip joints that cause stiffness, pain and restriction of movements. It is a minimally invasive surgical procedure that ensures a speedy return to daily activities. Hip arthroscopy is therefore ideal for sportspersons and individuals who want to resume activities as soon as possible. If you are experiencing any movement restrictions or pain in the hip joint, then consult a doctor for early treatment.
What are the post-procedure guidelines?
You will need to use a walker or crutches after the surgery. Your doctor will also suggest physiotherapy and other precautions that need to be taken during the recovery period.
What is the normal recovery period after an arthroscopic hip procedure?
After the hip surgery, patients will have to move around with the help of a walker or crutches for a couple of weeks. Complete return to normal activities is possible with the help of rehabilitation exercises within three to six months.
Is sitting allowed immediately after hip arthroscopy?
No. Sitting is not recommended during the initial few weeks following hip arthroscopy. You can occasionally sit for a very short time. Sitting for a prolonged period will only be allowed after three to four months.

Book Appointment