Lab Services in Koramangala, Bangalore
You may loathe going for multiple pathology tests, but the fact of the matter is without these, you cannot start treating a disease. Your blood and other lab tests help in detecting the disease you are suffering from.
During the pandemic, many would fear stepping out and waiting for hours at a laboratory to get such tests done. Don't worry, you can always bank on lab services at your doorstep - you can have samples collected from your home.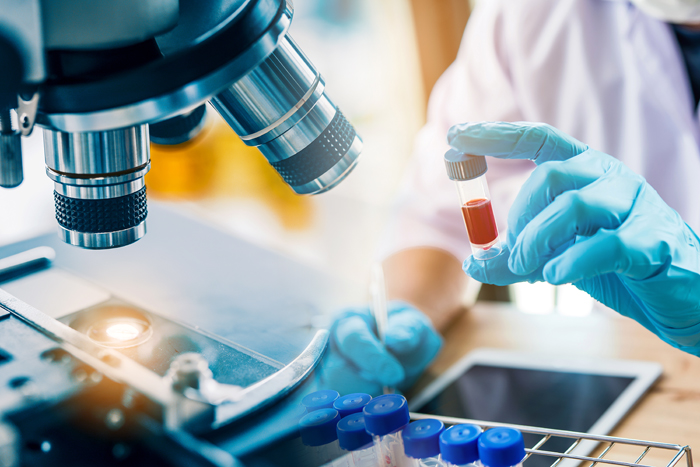 You can either search Lab services near me or call 1860 500 2244 to book an appointment for such home services.
What are lab services?
Lab services are run in a laboratory and overseen by pathologists who study diseases and their causes and progression. They use medical devices that are intended to interpret results and look for abnormalities in blood tests and tests on urine, stools (faeces) and bodily tissues that may point to diseases or chronic illnesses or health risks, such as pre-diabetes.
How many types of lab tests are available?
Many tests exist to detect and measure almost any type of chemical component in blood or urine. Some of the most common laboratory tests are:
Urine test: Performed to check blood chemicals, bacteria and cells for infection or other abnormalities.
Blood test: It includes testing for genetic (inherent disorders) or to determine the amount of WBC RBC, platelets present in blood.
Tumor markers: Detect substances that are either released into the blood or urine by cancer cells or substances produced in response to cancer cells by the body.
What are the symptoms to look for?
Your doctor may ask for a lab test, if it is hard for him or her to find out the exact reason behind your illness. General symptoms can include:
You're experiencing unusual, persistent symptoms.
Abnormal weight gain
New pain.
Fever or chills.
Fatigue.
Peeing less often than normal.
Viral fever
When to see a doctor?
Your doctor will usually ask for blood tests meant for a medical condition during a physical examination or appointment. He or she will also be able to tell you how to pick reliable or convenient testing facilities for you. If you are unsure, search for the best lab services in Bangalore or
request an appointment at Apollo Spectra Hospitals, Koramangala, Bangalore.
Call 1860 500 2244 to book an appointment.
What are the benefits of a blood test?
Treating diseases
Monitoring disease progression
Preventing diseases (for example, pap smears or mammograms may decrease the risk of certain types of women's cancers through early diagnosis)
Determining future risk of disease
Give a prognosis
Looking for potential health risks
What are the complications or risk factors involved?
Slight pain when a needle goes in
Discomfort or bruises
Fainting from blood loss
Vein puncture
What are the diagnoses for?
These can include:
Lipid profile
Liver profile
Thyroid conditions
Diabetes
Iron deficiency
Vitamin D and B12 deficiency
CBC - anemia, infection, vitamin deficiency, blood diseases
Serum glucose - diabetes.
Pap smears, HPV - cervical disorders
PSA - prostate cancer
Cholesterol tests - heart disease
Conclusion
Blood tests can provide a snapshot of your overall health. Get a routine blood test at least once a year. They are also a good way to spot diseases at an early stage or find out how well the body responds to different treatments.
How soon can I get my lab test results?
It depends on the difficulty and type of test. Normally, CBC test results can be delivered within 24 hours. If you have questions about the availability of test reports, you can contact your doctor's office.
How are my samples processed once I have provided these?
Your sample once collected will be marked with your name and age. It will then be transported to a laboratory where samples are examined to identify patients, sample types and volumes, and then prepared for testing by technicians and/or technologists. Results are electronically distributed to doctors and patient portals upon completion.
If I have questions about my test results, whom should I talk to?
If your own test result value falls outside the normal range, you and your doctor should discuss how that can affect your health. Your doctor may choose to contact pathologists who are specialists in identification of diseases in biological specimens.

Book Appointment