Minor Sports Injuries Treatment in Koramangala, Bangalore
Minor injuries, in comparison to significant injuries, do not threaten your life, mobility, or long-term survival. They, however, can cause considerable pain and discomfort, depending upon the type or nature of the injury. There are specialized minor injury care units, walk-in, and urgent care centers that tend to these cases. Cuts, gashes, sprains, fractures, animal bites, and acute fever are some of the common types of minor injuries, among others.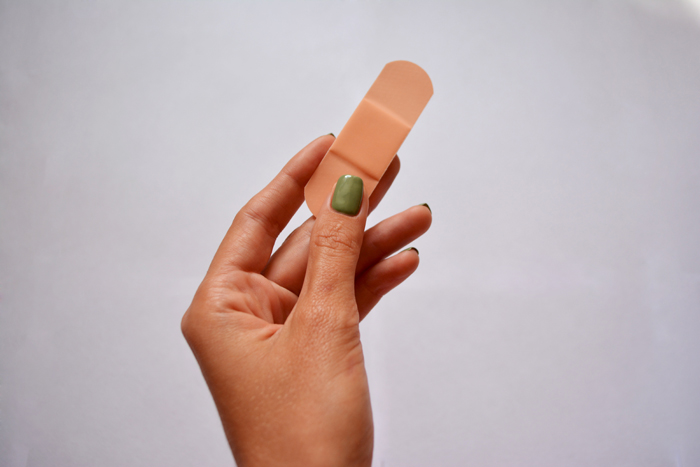 What Role do Urgent Care Hospitals Play?
Urgent care hospital units are specifically designed to provide treatment for minor injuries and illnesses. They offer walk-in access without the need for pre-registration.
Minor injury care specialists, by definition, do not treat patients with an AME (acute medical emergency), nor do they act as an ED (emergency department) for dealing with AMEs.
Minor injuries care specialists in Bangalore provide medical aid to mild acute medical emergencies like injuries sustained from accidents, falls, sports activities, burns, animal bites, broken or fractured bones. These facilities also tend to cases involving moderate pain, limited mobility, mild swelling, and other minor symptoms. Avoid long queues in EDs and save time and money by getting minor injuries treated from Urgent Care units.
What are the Different Types of Minor Injuries?
Minor injuries are neither life-threatening nor complex. They usually include -
Cuts and lacerations
Fractured and broken bones
Skin allergies and sores
Animal bites
Muscle sprain and joint pains
Burns
Injuries sustained from road accidents
Injuries sustained from falls
Injuries sustained from outdoor activities
Flu symptoms like cold, cough, headache, and sore throat
Physical discomfort
However, it is advisable to ignore these injuries or illnesses and hope for the symptoms to subside. Take the case of a minor cut due to a fall or a knife. Ignoring such a wound may expose you to Tetanus, which is a severe disease. So instead of waiting for a minor injury to turn into a significant problem, seek a professional medical opinion at your earliest convenience.
What are the Causes of Minor Injuries?
Injuries and accidents tend to occur without a warning or a moment's notice. They may require medical aid within a few hours post the injury. If you or your dear ones have sustained an injury that doesn't require immediate emergency room (ER) attention, and your go-to physician is not immediately available, visit one of the nearest Apollo Cradle's urgent care centers. Urgent care centers in Koramangala are more convenient, less costly, and relatively less crowded than hospital emergency rooms and private clinics.
When to Visit a Doctor?
Minor injuries usually entail non-immediate medical aid or, more importantly, a situation that may not require an emergency room visit. However, minor injuries do require a visit to a doctor nonetheless. Urgent care units are purposely designed to take care of minor injuries so that you and your dear ones get the right kind of attention at the right place.
While urgent care units are limited in their ability to take serious or life-threatening cases, they provide effective treatment for most, if not all, minor injuries and provide relief from symptoms. It's always advisable not to wait and hope for the symptoms to subside on their own. It could lead to severe complications. If your injury or symptoms are prominent enough to make you consider getting help, you probably need to get it.
Request an appointment at Apollo Spectra Hospitals
Call on 1860 500 2244 to book an appointment
What Happens if You Ignore Getting Medical Aid?
It is always advisable to seek professional medical aid at the earliest, even if the problem seems minor. One should not ignore open wounds, muscle pain, physical discomfort, and hope for the body to heal itself. This gross ignorance could have serious repercussions.
Take the example of minor swelling in your wrist. You may be able to move your wrist, albeit with a bit of discomfort, and leave it in the hopes of self-healing. Without proper medical opinion, you cannot rule out the symptoms or injuries you're probably not even aware of. The wrist could be suffering from a hairline fracture, and sustained ignorance could leave a lasting impact on your wrists. It's always better to be safe than sorry!
What is the Basic First Aid for Minor Injuries?
Injuries, by definition, occur due to physical events, including bruises, broken bones, sprains, cuts, gashes, and other types of wounds. If you sustain a wound or an injury, try these basic first aid measures and plan for the appropriate medical appointment:
WASH your hands and CLEAN your wound before applying pressure.
COVER your wound with a bandage after applying an antiseptic solution or ointment on the wound.
Visit an URGENT CARE doctor to treat any wound before it gets more infected.
Conclusion
Seek urgent care in Bangalore based on the severity of a supposedly 'minor' injury. Apollo Hospital's urgent care centers provide highly trained doctors, nurses, and support staff who will ensure that you're treated as quickly and thoroughly as possible and relieve your pain so that you can get on with your day. Visit us online to learn more about our convenient medical services.
What do urgent care centers do?
Urgent care units provide treatment for minor injuries or illnesses that usually don't require emergency medical aid. Common types of minor injuries treated in urgent care hospitals include cuts, wounds, broken bones, acute pain, fever, and physical discomfort.
Does an urgent care center treat patients of all ages?
Urgent care providers will examine patients of all ages, including infants and small children. As per the patient's symptoms, further evaluation is directed, but our medical team could help determine the treatment plan.
Does the urgent care center treat chronic conditions, such as diabetes?
Our entire medical team evaluates anyone in need of medical attention and care and decides the best possible treatment plan. Chronic conditions, however, are best handled by a Primary Care Physician (PCP) who would provide you with a long-term treatment plan.

Book Appointment