Medical Admission in Koramangala, Bangalore
General medicine covers a vast form of diseases that are not severe but require immediate treatment. Is the question 'where to find general medicine near me' bothering you? Whether you're suffering from fever, common cold, or fatigue, it is essential to see a specialist right away. Live in Bangalore and worrying if you need to get admitted for these issues? This is perhaps best decided by the general medicine doctors in Bangalore.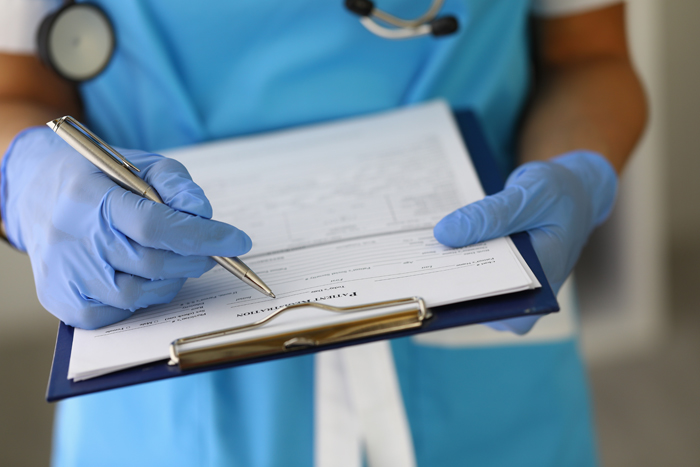 Medical Admission
Many people suffer from chronic illnesses because they ignore general symptoms and fail to get proper medical care on time. Thus, you must never overlook general medical conditions like fever, common cold, fatigue, etc.
General medicine practitioners are the first doctors that detect, diagnose, and treat your medical issues. They decide the severity of the problem and help you determine whether you need specialist treatment or not.
Types of General Medical Conditions
Some general medical conditions include:
Fever
Common Cold
Diabetes Mellitus
Hypertension
Diarrhea
Dehydration
Breathing difficulties
Fatigue
Symptoms of General Medical Problems
Fever: The average body temperature of a human is 37 degrees Celsius or 98.6 degrees Fahrenheit. Anything above this indicates fever.
Common Cold: It is one of the most infectious diseases. Its symptoms include a running nose, mild cough, headaches, nasal congestion, etc.
Diabetes Mellitus: Excessive urination, excessive hunger or no hunger, dizziness, unexplained weight loss are the most common symptoms of diabetes mellitus.
Hypertension: Severe headaches, vision problems, chest pain, etc., are the best symptoms of hypertension.
Diarrhea: Frequent passing of loose, watery stools in a day may indicate the onset of diarrhea.
Dehydration: Drying lips, irritated urine passing, etc.
Causes of General Medical Diseases
There are multiple causes of these diseases:
Fever: Infections in the body.
Common Cold: Exposure to high or low temperatures, infections, etc.
Diabetes Mellitus: It may be due to various reasons like improper functioning of the pancreas.
Hypertension: Fluctuating blood pressure, prolonged stress, etc.
Diarrhea: Inappropriate eating habits, infections, etc.
Dehydration: Sweating, surgical operations, etc.
Breathing difficulties: Infections, respiratory diseases, etc.
Fatigue: Excessive physical activities
When to See a Doctor?
The quicker you reach a doctor, the more your chances of getting your condition treated quickly. Thus if you're suffering from any of the symptoms and live in and around Bangalore, it is essential to consult a general medicine doctor in Bangalore.
Request an appointment at Apollo Spectra Hospitals, Koramangala, Bangalore
Call 1860 500 2244 to book an appointment
Risk Factors With General Medical Conditions
High fever for a long duration may indicate an ongoing infection in your body.
It is essential to control dehydration that can result in severe diarrhea.
Diarrhea for long periods can cause loss of body fluids that may require immediate hospitalization.
Breathing difficulties in today's time may be indicative of the symptoms of covid-19 infection.
Preparing for a Test or Procedure in General Medicine Treatment
There are no generalized tests prescribed in general medicine as it depends from condition to condition. However, general medicine doctors in Bangalore may recommend any of the following tests:
Blood tests like blood sugar tests, CBC, etc.
Urine examinations like urine culture, urine routine, etc.
X-rays, Ultrasonography, CT scans, MRI, etc.
Prevention of General Medical Issues
You can take the following preventive measures to keep yourself healthy
Most general medical conditions can be treated with a good diet, adequate rest, and exercise.
You must refrain from panicking.
You can reach fever doctors in Bangalore for timely detection of any other viruses or infections.
Treatment of Common Medical Problems
The general medicine hospitals in Koramangala provide the best treatment for these medical conditions. These are equipped with the best infrastructure for quick and sure-shot treatment of many issues like fatigue, breathing difficulties, dehydration, diarrhea, diabetes mellitus, common cold, fever, etc.
Wrapping Up
General medicine hospitals in Bangalore provide the best medical admission if required in cases of common diseases. As mentioned before, general medicine is a broad science covering internal illnesses that don't require specialized doctors.
You must not take things lightly when it comes to your health. Any hypertension, diabetes, diarrhea, breathing difficulties, etc., can't be ignored in the current pandemic situation. There are multiple general medicine doctors in Bangalore that can help you with the best treatment.
Do I need to get medicines for common medical issues like fever or common cold?
You should never ignore general medical conditions like fever or common cold as these may indicate some serious medical issues.
How can I get the best general medicine doctors in Koramangala?
You can get in touch with the best general medicine doctors in Koramangala by booking an appointment online.
Who are the general medicine doctors?
A general practitioner treats acute and chronic illnesses to provide diagnosis and preventive care to different patients.

Book Appointment