Orthopedic
Orthopedics is the medical field dealing with the musculoskeletal system. Your musculoskeletal system consists of muscles, tendons, ligaments, bones, and joints. Pain or injury to any of these body parts can be treated by surgical and non-surgical methods.
If you experience any issues in your musculoskeletal system, it is best to consult an orthopedic specialist near you.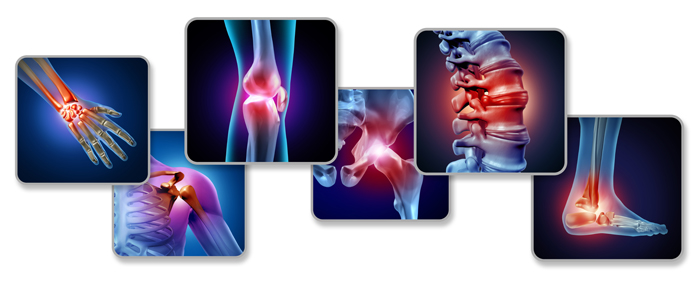 Who is an orthopedic surgeon?
An orthopedic surgeon or an orthopedist is a doctor who specializes in this branch of medicine. He/she is qualified to diagnose and provide the best treatment for your joint issues. Musculoskeletal problems may be present from birth, age-related or because of an injury (accidents, fractures, sports injury, etc.). An orthopedist's team consists of athletic trainers, physical therapists, nurse practitioners, and surgeons. Some doctors and surgeons specialize in a specific branch of orthopedics (subspecialties) such as:
Musculoskeletal oncology (tumor or cancer)
Sports medicine and injury
Pediatric orthopedics
Joint replacement surgery
Spine and back surgery
Trauma surgery
Foot and ankle
Hand and upper extremity
When should you consult an orthopedist?
Constant discomfort and pain in your bones and muscles can affect your body movements and daily activities. If you encounter any of the following signs, do consult an orthopedist in Bangalore:
Weak, stiff, and bruised muscles
Swelling in the joints
Fractures and joint dislocation
Twisted ankles
Sports injury - sprain, ligament, and muscle tears
Repetitive pain and discomfort from body movements
Tingling or numb limbs
Shoulder, knee, and neck pain while moving
Spinal injury and disc dislocation
If you observe any of the above signs and symptoms with swelling and fever,
request an appointment at Apollo Spectra Hospitals, Koramangala, Bangalore.
You can call 1860-5002-244 to book your appointment.
What are the basic diagnostic tests for orthopedic issues?
Based on your condition and symptoms, an orthopedist will try to figure out the root cause of your issue by conducting a physical examination and an X-ray. Minor fractures, sprain, muscle, or ligament tears are treated with oral medicines and injections. In some cases, additional diagnostic tests may be required, such as:
MRI scan
CT scan
Ultrasound
Nerve conduction studies
Bone scan
Blood tests
If you have a fracture or joint dislocation, an orthopedist treats you with local or general anesthesia. The doctor resets your bone injury by using a cast or a brace to prevent bone movement until it heals. Though "surgery" sounds serious, you can trust your orthopedic team to guide you on the best treatment plans and care, whenever necessary.
How are orthopedic issues treated?
The treatment plan for you depends on the severity of your problem, diagnosed by the doctor. The doctor can prescribe medicines, recommend surgery or physiotherapy near you.
Non-surgical treatment includes:
anti-inflammatory drugs
painkillers and ointments
injections
home exercises
If you are suffering from arthritis or chronic pain, the doctor may suggest visiting the best rehabilitation center near you. Surgery is mostly the last option recommended by an orthopedist when non-surgical methods do not work. Bone and joint repair, bone replacement, and spinal injuries mostly require surgeries.
For more queries related to surgery, please consult an orthopedic surgeon near you.
Conclusion
Orthopedists are musculoskeletal specialists and doctors who treat problems related to bones, muscles, tendons, and joints. Suitable treatment is possible with timely diagnosis of the issue and self-care. Orthopedists undergo their training and practice rigorously before performing any diagnosis and surgeries.
References:
Can an orthopedic surgeon do knee and hip replacement surgeries?
Yes, absolutely. Orthopedists are specialized in specific musculoskeletal issues. So, if you need a replacement surgery or have any queries related to the same, kindly consult an orthopedic specialist near you.
Arthritis is "joint inflammation" that is caused by various internal body factors. Timely diagnosis is the key to proper care. Therefore, your orthopedist will recommend a course of medication depending on the severity of arthritis.
How long is the recovery period after treatment?
The recovery period depends on the type of your treatment, whether surgical or non-surgical. Your doctor will suggest physiotherapy, if required.
Will the doctor always recommend surgery?
No. The doctor will recommend surgery only if necessary. In minor injuries, ice bags, rest, painkillers or injections are enough to cure the problem. Surgeries include fracture repair, joint replacement, ligament reconstruction, etc.

Book Appointment