Physiotherapy Treatment in Koramangala, Bangalore
Physiotherapy is a diverse discipline that involves a variety of treatment methods to help people regain mobility. Physiotherapists are important members of sports medicine teams because they help sportspersons recover from sports injuries.
To seek treatment, you can search online for a physical therapy center near me.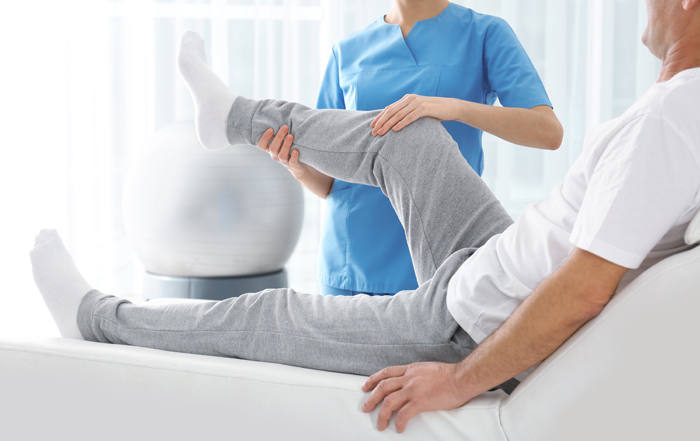 What is the role of physiotherapy in sports medicine?
Physiotherapists specialize in the prevention and treatment of injuries caused by sports, rigorous exercises and other factors. Trained physiotherapists provide evidence-based recommendations for healthy sport and exercise participation. Sports medicine deals with health issues that arise during or because of sports participation. Sports medicine is a subspecialty of orthopedic medicine that focuses on the musculoskeletal system. Physiotherapy enhances the use of sports medicine and aims to help people reach their full physical potential. Sports medicine entails identifying, treating and preventing medical injuries or conditions in athletes.
You can get top-class physiotherapy treatment in Bangalore.
How will you classify physical therapy?
There are six main classifications of physical therapy, each with its own set of benefits.
Physical therapy for children
Physical therapy for seniors
Physical therapy for orthopedics (musculoskeletal)
Physical therapy for cardiovascular and pulmonary conditions (cardiac massage)
Rehabilitation of the vestibular system (vertigo)
Physical therapy for neurological (brain) conditions
Professional physical therapists have deep knowledge of muscles, tendons, ligaments and tissues.
Sports physiotherapists have sound knowledge and experience of working with patients from all walks of life. They use a variety of exercises to achieve long-term wellness. A sports physiotherapist can diagnose and treat many injuries and illnesses.
What are the benefits of physiotherapy?
Physical therapy eliminates or reduces pain.
Physical therapy increases your flexibility.
Physical therapy allows fast recovery from a sports injury.
It can improve your balance in movements.
Physical therapy controls diabetes and vascular disorders.
It takes care of age-related problems.
Physical therapy can control heart and lung diseases.
Look for the best physiotherapist near me.
What are the causes that prompt one to seek physiotherapy?
Your physiotherapist can evaluate and treat musculoskeletal injuries such as sprains and strains. Many sportspersons can have ACL (anterior cruciate ligament) injuries and a sports physiotherapist can help patients in recovering from these and other knee injuries. Your sports physiotherapist can also address head injuries such as concussions. Serious sports injuries can lead to more severe conditions if left untreated, and working with a skilled sports physiotherapist will help you achieve a speedy and full recovery.
When do you need to see a physiotherapist?
If your condition does not improve within two to three days or if your pain or swelling is severe, see your doctor. You should consult your physiotherapist as early as possible. Sometimes, the longer you wait to start therapy, the longer it will take to recover.
Request an appointment at Apollo Spectra Hospitals, Koramangala, Banglore.
Call 1800-500-1066 to book an appointment.
What are the complications from sports musculoskeletal injuries?
Ankle sprains (ankle twists)
Groin pulls (high stress on muscles in the groin and thigh)
Hamstring strain (muscle stretching)
Shin splints (severe pain in the shin and lower leg)
ACL tears (anterior cruciate ligament injury)
Patellofemoral or anterior knee pain syndrome (injury caused by repetitive movement of the kneecap against the thigh bone)
Tennis elbows
Fractures
Dislocations
Conclusion
Physiotherapy is the science of diagnosing, treating and preventing injuries and illnesses. Your sports physiotherapist can address concussions and other injuries.
Is massage beneficial to tennis elbows?
Physiotherapists relieve tennis elbows with the help of massage and it heals much faster with deep tissue massage on the forearm.
What is the role of an orthopedic physiotherapist?
Orthopedic physiotherapists have extensive training and experience in assessing and treating injuries and conditions involving muscles, tendons, ligaments and fascia. The term "musculoskeletal" encompasses and encapsulates these structures.
What kind of treatment do sports physiotherapists provide for your injury?
Sports physiotherapists are looking for newer treatment techniques or equipment to help athletes recover faster. A sports physiotherapist has extensive training and experience in soft tissue and joint techniques.

Book Appointment