Scar Revision Procedure in Koramangala, Bangalore
Scar revision is a procedure that is carried out to mitigate or reduce the appearance of a scar. It is done to make a scar less visible and conspicuous.
It also helps in restoring the normal functions of a body part and correcting skin changes that an injury or a wound might have caused.
What Is Scar Revision?
A scar is a visible remnant of an injury, a wound, or surgery. They may be unavoidable in extreme cases. The development of a scar depends on the scar's depth, age, and skin texture.
Scar revision is done to heal and blend the scar. Though a scar can never disappear completely, its appearance can be reduced. For further information, you should contact a scar revision specialist near you.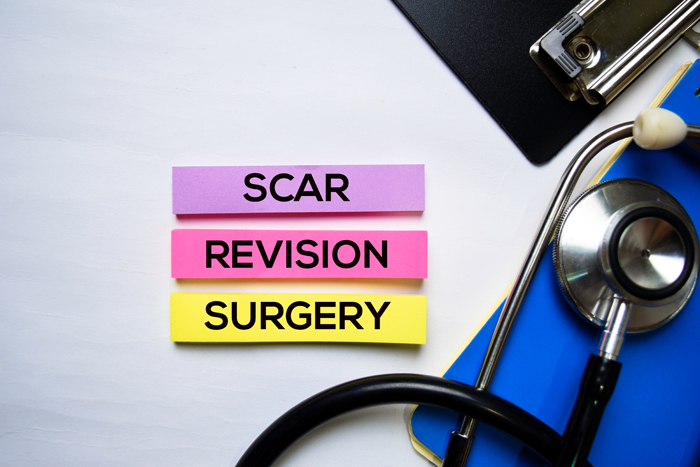 How Does Scar Revision Work?
The patient is given an anesthetic before the surgical procedure. The doctor will recommend a combination of scar revision techniques best suited for you.
These techniques depend on the location, size, and type of the scarring. In some cases, a single procedure is effective, whereas multiple procedures might be necessary in other cases.
Some deep, old scars require a surgical incision to help in their removal, which are then closed after the procedure.
Why Would You Get Scar Revision?
Scar revision is recommended for people who have deep scars that might hamper bodily function or might not be sensitive to touch and other feelings. Scar revision might help in restoring these.
When to See a Doctor?
If you have scarred skin, injuries or wounds, or skin that has been harmed or hurt by any life event, you can consider getting scar revision surgery. You should look for scar revision doctors near Bangalore if you are thinking about getting one.
Request an appointment at Apollo Hospitals
Call 1860 500 2244 to book an appointment
Precautions
Every patient is different when it comes to scar revision. No two cases have the same experiences, complications, and procedures. They are unique to every patient.
Do remember to show your medical history to the doctor and learn about how the surgical procedure can affect you in the long run. Make sure that the surgeon chooses a surgical plan that is suitable for you.
Also, try to learn about the risks and complications that can arise in your specific case—contact scar revision doctors near you for this.
Common Risks
Though scar revision is generally carried out efficiently and gives great results, complications can arise sometimes.
The most common complications are bleeding, asymmetrical results, numbness in skin, infection, and chances of hematoma (collection of blood).
What to Do After the Surgery?
You will be asked to wait for around 2 hours for the effects of anesthesia to wear off. After that, you will be allowed to go back home.
If you face any complications like shortness of breath, frequent chest pains, or unusual heartbeats after you are discharged, you should immediately seek medical attention. You may require hospitalization or additional surgery or treatment if the complications are severe.
Benefits of the Surgery
Restoration of skin
Improvement in skin functionality
Improved self-confidence and self-esteem
Conclusion
Scar revision is a cosmetic surgery that helps one regenerate old scarred or damaged skin and minimize the scars.
There are a few side effects to getting a scar revision procedure. Contact scar revision hospitals near you for more information about the procedure.
How long does it take a scar revision surgery to heal?
Scar revision surgery may take several weeks to heal as new scars slowly refine and fade away. In the early stages of healing, the patient might experience discomfort, discoloration, and swelling during the first and second weeks.
How long does a scar revision session take?
A scar revision surgery takes about an hour or two, but the surgery can take longer if the scar is large.
Is scar revision painful?
Scar revision is not painful at all. You will be given anesthesia, which will put you into a deep sleep. You will not experience any pain while the surgery is performed. After the surgery is completed and the anesthetic wears off, you might experience some pain and discomfort, according to the length and complexity of the surgery.

Book Appointment