KERATOPLASTY SURGERY Treatment in Koramangala, Bangalore
INTRODUCTION
Keratoplasty, another name for a cornea transplant, is a surgical method to replace a damaged part of your cornea with the donor's cornea. Keratoplasty refers to all the surgeries that can be conducted on your cornea. The reason for performing keratoplasty is to restore your vision, reduce pain, and improve the damage to your cornea.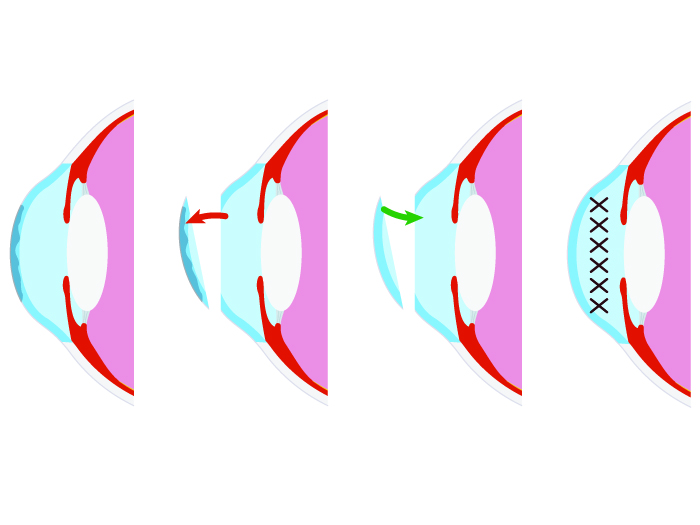 REASONS FOR PERFORMING KERATOPLASTY -
Some prominent reasons for conducting keratoplasty are mentioned below:-
The procedure is mainly done to improve or restore the vision of a person with a damaged cornea by replacing the damaged part of the cornea with a healthy cornea from the donor.
This is also done when swollen tissues of the cornea stop responding to the ongoing treatment with antibiotics or antiviral medicines.
It is also done to make the cornea appear scarless after treating the damage and make it look less opaque.
Doctors recommend this procedure in case of thinning or tearing of the cornea.
Another reason is to treat the complications created by previous eye injuries.
To know the specific procedure that suits your condition the best, you need to go to the nearest keratoplasty specialist near you.
Request an appointment at Apollo Hospitals
Call 1860 500 2244 to book an appointment
FACTORS AFFECTING THE KERATOPLASTY PROCEDURE-
The following factors may negatively affect the diagnosis of cornea surgery and should be addressed before surgery:
Any abnormalities or problems related to eyelids must be solved before surgery.
A person with dry eye disease must be treated before surgery.
A person suffering from conjunctivitis must be treated before surgery.
Uncontrolled glaucoma can also hinder the surgery process.
RISKS OF KERATOPLASTY -
Cornea transplant or keratoplasty is a rather safe procedure, but as every coin has two sides, this procedure comes with some risks of its own.
A patient may suffer from an eye infection.
Sometimes, keratoplasty can become the cause of glaucoma if not executed properly.
The stitches used to secure the cornea in place may get infected.
Rejection of the donor cornea.
A swollen retina.
SIGNS & SYMPTOMS OF CORNEA REJECTION -
Sometimes, your immune system can attack the donor cornea by mistake after the surgery. This attack of the immune system on the donor cornea is called rejecting the cornea. Generally, rejection occurs only in about 10% of cornea transplant cases. To repair this, you might have to take medications, or another cornea transplant is needed.
Symptoms -
Vision Loss
Pain in the eyes
Reddening of the eyes
Eyes sensitive to light
If you notice mild symptoms of cornea rejection, you should immediately schedule an appointment with healthcare professionals at the earliest.
Request an appointment at Apollo Hospitals
Call 1860 500 2244 to book an appointment
PREPARATION OF KERATOPLASTY SURGERY -
To prepare for the surgery, you need to follow certain steps:-
A thorough examination is done by the doctors to check for conditions that might create problems during the surgery.
Eye measurement is done to check the size of the donor cornea, the best suitable for the patient.
All your ongoing medicines and supplements need to be checked.
Before keratoplasty can take place, all other eye diseases need to be treated.
POST SURGERY PRECAUTIONS -
Once the keratoplasty procedure is complete, you need to:-
Take proper medications, i.e., eye drops or sometimes oral medications, to recover properly and avoid infections during recovery.
Wear an eye shield or glasses to protect your eyes during the healing period.
Lie on your back for some time after the surgery to help the tissue stay in place.
Avoid vigorous activities to decrease the chances of any type of injury.
Visit your specialist regularly, at least for a year after the surgery.
REFERENCES -
https://www.sciencedirect.com/topics/medicine-and-dentistry/keratoplasty
https://www.webmd.com/eye-health/cornea-transplant-surgery
https://www.reviewofcontactlenses.com/article/keratoplasty-when-and-why
https://www.sciencedirect.com/topics/medicine-and-dentistry/keratoplasty
How successful are Corneal Transplants?
Corneal transplants are highly successful due to the avascular nature of the cornea. Of all the transplants, only about 10% experience cornea rejection, in which case another transplant is necessary.
What is the average time required for a keratoplasty?
A patient is in the operation theatre for about 1-2 hours, including both preparation and surgery.
A person suffering from cornea scarring due to old injuries, a person with cornea infection, patients with thinning, clouding, and swelling of the cornea are in desperate need of this procedure.
Our Doctors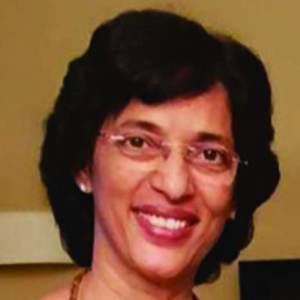 DR MARY VARGHESE
MBBS, DOMS, MS...
| | | |
| --- | --- | --- |
| Experience | : | 33 Yeras Experience |
| Speciality | : | Ophthalmology... |
| Timings | : | Tue & Thur : 10:00 A... |

Book Appointment