Failed Back Surgery Syndrome Treatment in Koramangala, Bangalore
Failed Back Surgery Syndrome (FBSS) is defined as having persistent lower back pain after any back or spine surgery.
Factors such as the incorrect technique of surgery, wrong location of surgery, anxiety and post-surgery complications are known to cause Failed Back Surgery Syndrome.
Treatment procedures include prescription of pain medications, exercise therapy and psychological intervention such as Cognitive Behavioral Therapy.
You can seek Failed Back Surgery Syndrome treatment in Bangalore. Or search online for a Failed Back Surgery Syndrome specialist near me.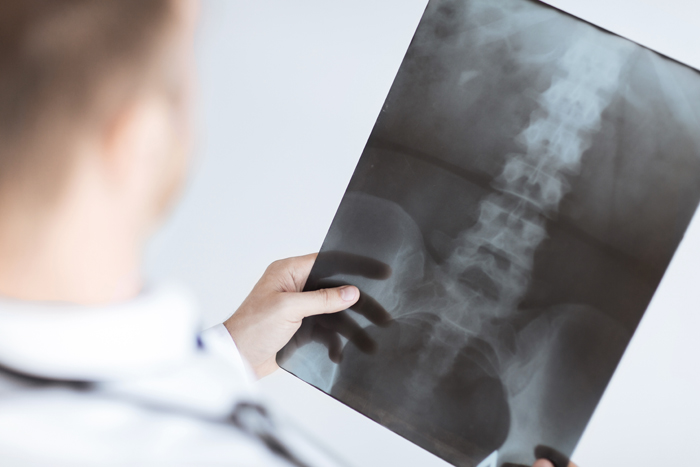 What do we need to know about FBSS?
FBSS is defined by the International Association for the Study of Pain as, "Lumbar spinal pain of unknown origin either persisting despite the surgical intervention or appearing after surgical intervention for spinal pain originally in the same topographical location. The pain may originate after surgery, or the surgery may exacerbate or insufficiently ameliorate existing pain."
What are the symptoms of FBSS?
The first symptom is chronic back pain. Other symptoms are:
Chronic back pain that persists for more than 12 weeks
Severe headache
Pain in a different part of the back that did not exist before the surgery
Reduction in speed and motor movements
Paresthesia or a burning, prickling sensation on your back
Numbness
Original pain from before the surgery
What are the causes of Failed Back Surgery Syndrome?
Failed Back Surgery Syndrome can be caused by many factors. These include:
Spinal infection - If you experience fever, chills and redness a few weeks after your surgery, then it might be a sign of spinal infection.
Spinal instrumentation problems - While instruments such as rods and screws may provide stability, if they become loose or break, then that might be another cause of FBSS.
Pseudoarthrosis - If there is a problem in the fusion of the instrument and your spine during surgery, then that might cause FBSS.
When do you need to see a doctor?
Apart from chronic back pain, if you experience any other symptoms such as vomiting, high fever, quick weight loss, less control over bowel and bladder functions, then it is time to visit your spine surgeon.
You can request an appointment at Apollo Spectra Hospitals, Koramangala, Bangalore.
Call 1860 500 2244 to book an appointment.
What are the complications from Failed Back Surgery Syndrome?
There might be some complications that may arise after surgery. These include disk infection, spinal hematoma or when blood accumulates and presses down on your spine, injury to the root of your nerve, etc. But with proper medical attention and treatment, these complications can be easily managed and treated.
How is Failed Back Surgery Syndrome diagnosed?
Diagnosing Failed Back Surgery Syndrome involves the following steps:
Medical history - Understanding a patient's medical history will give the doctor a huge insight into the patient's condition and help in pursuing the right treatment.
Emotional well-being and lifestyle assessment - Understanding the lifestyle, habits and emotional well-being of a patient is important. If you are struggling with any mental disorder such as depression or anxiety, then you must inform your doctor. This is because people diagnosed with depression or anxiety have a heightened sense of pain. This information will allow your doctor to pursue the right treatment.
Imaging - A doctor will ask you to go through X-rays, CT scans or MRI to gain a better understanding of your condition.
Review of your current symptoms - This is a very important part of your diagnosis. The doctor will ask you to rate your pain on a scale of 0 to 10, 0 being no pain and 10 being the worst.
How can we treat Failed Back Surgery Syndrome?
There are many treatment and pain management plans that your doctor may deploy for the treatment of Failed Back Surgery Syndrome. They include:
Medications - Your doctor might prescribe a set of analgesics or pain medication to help in reducing the intensity of the pain. These may include opioids or epidural injection.
Physiotherapy - Exercise or physiotherapy is another way to manage your pain. This is done because post-operation, many patients experience weakness and limitation in their spinal strength and motor movements. The therapy may include motion movements or transcutaneous nerve stimulation.
Cognitive Behavioral Therapy (CBT) - When your doctor takes your medical history, they also take note of your mental health. This is because mental health plays a role in this. CBT is about changing a person's thoughts and behavior which are instrumental in FBSS treatment. Your therapist will teach relaxation techniques and a host of other methods.
These are available at any Failed Back Surgery Syndrome hospital in Bangalore.
Conclusion
If you experience fever and pain for more than 12 weeks, it is time you visit your doctor. Treatment methods such as pain medicines, CBT and physiotherapy will go a long way in treating your Failed Back Surgery Syndrome.
When does Failed Back Surgery Syndrome occur?
This occurs after your operation, when your back or spine experiences a lot of pain for a long period of time.
Does Failed Back Surgery Syndrome need any other surgery?
Depending on what is causing it, a doctor may recommend an additional surgery as part of the treatment procedure.
Are there simultaneous treatments involved?
There are various treatment options. They include physiotherapy, pain medications, psychotherapy and hot/cold compress.
Our Doctors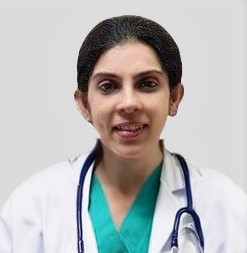 DR. SHRUTI BACHALLI
MBBS, MD (Anaesthesi...
| | | |
| --- | --- | --- |
| Experience | : | 16 Yeras Experience |
| Speciality | : | Pain Management... |
| Timings | : | Available by prior a... |
DR. MURALIDHAR T S
MBBS, MD (Anaesthesi...
| | | |
| --- | --- | --- |
| Experience | : | 25 Yeras Experience |
| Speciality | : | Pain Management... |
| Timings | : | Available by prior a... |

Book Appointment