Treatment for Common Illnesses in Koramangala, Bangalore
You may sometimes experience health conditions that can go beyond the scope of regular treatment. A minor issue such as a sprain, which is a common occurrence in anyone's life, may get aggravated and turn into a problem that needs urgent care.
Consult your doctor if such issues get out of control and seek professional help regarding the recommended line of treatment. Such issues may be handled by urgent care units at a hospital.
Apollo's Urgent Medical Care Facility provides quick and easy access to quality medical care and services. Thanks to its state-of-the-art equipment, you will receive the best and timely treatment at the facility.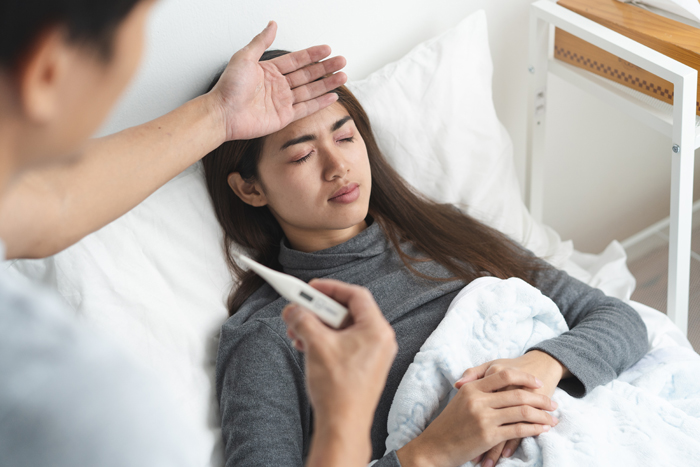 Here are the services offered by Apollo's Urgent Medical Care Facility:
Wound and laceration management: Nursing care is predominantly about taking care of wounds. At the Apollo Clinic, a dedicated team of professionals with a comprehensive knowledge of the physiology of a wound as well as information on all the available dressing products will attend to you. Lacerations and deep cuts need careful clean-up and stitches. Apollo's Urgent Care Facility has well-trained professionals to treat such issues with complete precision.
Injection administration: Injections are an alternative to oral consumption of drugs. Injection administration involves release of the drug concerned (in a fluid form) into the body through a syringe inserted directly into a muscle or a vein. Therefore, administering injections is a crucial part of any medical professional's services. An injection needs to be administered appropriately to avoid any mishaps. Apollo's Urgent Medical Care Facility's team is well-trained in injection administration.
IV: IV is another commonly used technique of injecting drugs or medications in fluid forms directly into a vein. Apollo's Urgent Care professionals carry out the procedure with utmost care and precision.
Vaccination: It is a preventive treatment for many common diseases like chickenpox, influenza, COVID-19, etc. Through an injection, the vaccine concerned enters the body to create antibodies that help in fighting a virus. Such injections need to be administered with proper care, keeping in mind the location, technique and hygiene. Apollo's Urgent Care Unit can be your one-stop shop for all kinds of vaccination, for children as well as for adults.
POP casting and removal: Broken bones and sprains can be crucial and sensitive conditions, requiring proper care and treatment. POP casting and removal is a procedure that involves applying a plaster for holding a bone fracture together as the bones heal. The duration of the plaster on your fracture depends on the severity of the issue and your overall health. Apollo's Urgent Care team gains an in-depth understanding of the problem, before applying the POP casting. Keeping in mind the risk of injury as well, the team performs the treatment with utmost care.
Copper T insertion and removal: If you would like to delay your pregnancy and want to avoid taking any contraceptive medication for it, a Copper T insertion is the way to go. Here, a copper device is inserted through the intrauterine tract for as long as the patient wishes. Apollo's Urgent Care unit has an experienced set of professionals, who can assist you with insertion as well as removal of the Copper T.
Home care: Sometimes, it may be difficult for you to visit the clinic. Apollo's Urgent Care extends its services to treatments at home as well. The home care program is customized to your needs and line of treatment. It includes any pre- and post-treatment care that can help you recover faster. Rest assured about the quality of treatment and care you will receive.
Now that you know about the facilities provided by Apollo's Urgent Care Facility, here are some of the common conditions that may require a visit to it.
Request an appointment at Apollo Spectra Hospitals
Call 1860 500 2244 to book an appointment
Wound and laceration
Broken bones and sprains
Bronchitis
Infections of the eyes and ears
Food poisoning, nausea, diarrhea
Rashes, insect bites and allergies
Kidney stones
Sinus infection
Pediatric issues like earache, sore throat, cough, rashes
Pneumonia
Poison ivy
Sexually transmitted diseases
Strep throat
Urinary tract and bladder infections
Vaginitis
Many of the above-mentioned conditions may show milder symptoms initially. If left untreated, these may turn into serious ailments. Therefore, keep a close eye on any rashes, aches and pain or continued discomfort in your body. Visit the nearest Apollo clinic immediately to avail the best care and treatment options.
How Can I Book the Appointment?
You can book the appointment by visiting to our website or by calling at 1860 500 2244.

Book Appointment