Gynecology
Gynecology is a specialty branch of medicine and surgery that deals with diseases and disorders of the female reproductive system. Gynecology doctors in Pune provide comprehensive medical care to manage women's health issues. These may include diagnosis, prevention, and treatment to maintain the health of women's reproductive organs from the onset of menstruation to menopause.
What should you know about gynecology?
Women experience many events that affect their reproductive systems throughout their lives. These events include onset of menstruation, menstrual cycles, pregnancy, childbirth, and menopause. These events can lead to a variety of physical and psychological concerns. Hormonal changes, diseases and disorders of reproductive organs, infertility, menstrual bleeding, and pregnancy can cause several medical and psychological troubles.
Gynecology surgeons in Pune offer expert care and treatment for all issues concerning a woman's health. They perform a variety of diagnostic and surgical procedures apart from medication to maintain the health of female patients. Reputed gynecology hospitals in Pune offer state-of-the-art facilities to provide superior treatment options to patients.
Who qualifies for gynecology treatments?
Gynecology offers treatment that is suitable for any woman, especially during her reproductive age. Following are some of the treatment options available at any established gynecology hospital in Pune:
Polycystic ovarian syndrome
Endometriosis
Cysts
Fibroids
Hormonal imbalance
Menstrual abnormalities
Gynecological cancers
Menopause care
Pelvic disorders
Infertility
Infections of reproductive organs
Problems during pregnancy and childbirth
You may visit a gynecology surgeon in Pune to seek a broad spectrum of diagnostic procedures, such as:
Pelvic exam
Pap smear
Breast exam
Gynecology doctors in Pune perform several surgical procedures to correct abnormalities of the female reproductive system. Visit a gynecologist for an assessment of your health if you have any gynecological concern.
Request an appointment at Apollo Spectra Hospitals, Pune, Maharashtra
Call 18605002244 to book an appointment.
What is the importance of gynecological treatment?
Gynecologists are specialists in female reproductive health. Gynecology doctors in Pune treat diseases and disorders of fallopian tubes, ovaries, uterus, and breasts. Most women in the age group between 15 and 45 years need gynecological treatment.
Obstetrics is a branch of gynecology dealing with pregnancy and childbirth. Most gynecologists also practice obstetrics and provide comprehensive treatment and care to women from conception to the birth of their babies. Gynecology surgeons in Pune can also deal with the problems of infertility. Consult any of the gynecology doctors in Pune to seek treatment for gynecological conditions.
What are the benefits of gynecology treatments?
For any woman, her reproductive health is of prime significance. Gynecology caters to women's health issues. Gynecologists receive special training to treat women of all ages and have an in-depth understanding of female reproductive organs and their functioning. They keep pace with current developments in gynecology to offer the benefits of the latest treatment options to patients.
Regular screening at established gynecology hospitals in Pune helps women maintain their reproductive health because there are several changes in the reproductive organs during their lifetime. Irregular menses, abnormal bleeding, pain in the pelvic region, and changes in the anatomy of breasts are some reasons to consult a gynecologist.
What are the risks or complications of gynecological treatments?
Complications of gynecological treatments can result from surgical procedures. These include hysterectomy, endometriosis surgery, myomectomy, and pelvic floor reconstruction. Most complications of gynecological surgeries are manageable. Some of them are:
Bleeding
Side effects of anesthesia
Tissue damage
Injuries to the urinary tract
Uterine perforation
Discuss potential risks and complications of a gynecological procedure with your doctor before any surgery.
Request an appointment at Apollo Spectra Hospitals, Pune, Maharashtra.
Call 18605002244 to book an appointment.
What are the most common problems of a woman's health that need treatment by a gynecologist?
Women routinely experience the following issues that require gynecological treatment:
Fungal infections - More than 75 percent of women suffer from fungal infections during their lifetime. Yeast infections of the vagina are common because of improper hygiene, tight undergarments, and diabetes. These are treatable with anti-fungal medicines.
Irregular bleeding - Heavy periods or bleeding between two periods is another common health issue in most women. Painful menstruation or dysmenorrhea is a common condition that may require consultation with a gynecologist. Endometriosis can cause heavy bleeding.
Fibroids - Uterine fibroids may cause heavy periods. These are benign nodules that appear along the uterine walls.
What are the qualifications of gynecologists?
Some common qualifications of gynecologists are M.D. (Gyn), D.G.O., and M.S. (Gyn).
What is a gynecology exam?
Every woman in her reproductive age should consider a gynecology exam once a year. The exam includes:
Pelvic exam - It is to study abnormalities of the reproductive organs or infections.
Breast exam - to detect lumps or any other abnormalities
Pap smear- It is a test to detect cervical cancer.
Urine exam - Urine exam provides knowledge about pregnancy, infections, and kidney concerns.
Our Doctors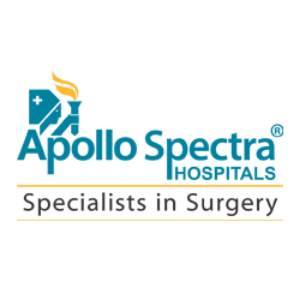 DR. NITIN GUPTE
MBBS, MD-OBGY...
| | | |
| --- | --- | --- |
| Experience | : | 36 Yeras Experience |
| Speciality | : | Obstetrics and Gynae... |
| Timings | : | Mon, Thu & Sat : 06:... |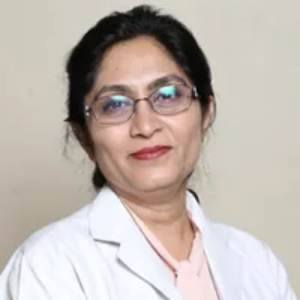 DR. GIRIJA WAGH
M.B.B.S., M.D (Obste...
| | | |
| --- | --- | --- |
| Experience | : | 27 Yeras Experience |
| Speciality | : | Obstetrics and Gynae... |
| Timings | : | Tue, Sat : 11:00 AM ... |

Book Appointment