TLH Surgery in Sadashiv Peth, Pune
Total Laparoscopic Hysterectomy (TLH) surgery involves removing the cervix and uterus through four small incisions made in the abdomen. Whether or not fallopian tubes or uterus are removed will depend on you. This procedure is used for treating several diseases of the uterus like endometriosis, fibroids, pelvic pain, infection in the tubes or ovaries, abnormal vaginal bleeding, or tissue overgrowth in the uterus lining. In simple terms, TLH surgery is a procedure in which a laparoscope is used for removing female reproductive organs.
Symptoms
Here are a few signs that you might need a TLH surgery:
Pelvic pain
Uterine prolapse
Abnormal vaginal bleeding
Causes
Here are some conditions that can be treated through TLH surgery:
Heavy periods
Pelvic inflammatory disease (PID)
Endometriosis
Fibroids
Adenomyosis
Prolapse of the uterus
Cancer (cervical, ovarian, uterus, or fallopian tubes)
When to see a doctor
If you experience any of the following symptoms after the TLH surgery, you should request an appointment at Apollo Spectra Hospitals immediately:
Fever
Severe nausea or vomiting
Heavy bleeding
Offensive vaginal discharge
Severe pain
Unable to empty your bowels or bladder
Request an appointment at Apollo Spectra Hospitals, pune
Call 1860-500-2244 to book an appointment
Preparing for the TLH surgery
Before the TLH surgery, your doctor will order a full physical exam that will include imaging and blood tests. Make sure that you let the nurses and doctor know about the drugs you are taking. This includes all the herbs and supplements you are taking without a prescription.
For a few days before the surgery, you will have to stop taking any drugs that might make blood clotting difficult. This includes ibuprofen, warfarin, and aspirin. Talk to your doctor about what medications you can take on the day of the procedure. For the day of the procedure, you will have to stop eating or drinking anything for 6 to 12 hours prior to the surgery. Any approved drugs should be taken with water.
Complications
Even though it is a relatively safe procedure, some problems can occur during the surgery. You should be aware of the possible complications that might arise during the surgery:
Bleeding
Scar tissue
Incision opens infection
Bowel obstruction
Hernia
Blood clot in the lungs or legs
Damage to the bowel, ureters, or bladder
Injury to internal organs
Complications related to anesthesia
Treatment
Before the procedure, you will either receive general anesthesia or spinal anesthesia so that you don't feel any pain or discomfort during the surgery. The choice between the two will be made on the basis of your condition, your history, and your preference. In case you are administered general anesthesia, you will be asleep before the procedure begins. A tube will be placed in your throat to help you breathe. Then, another tube will be inserted into your stomach for removing any gas or other type of content. This will reduce the possibility of injury during the procedure. The doctor will also insert a catheter into your bladder for draining urine and monitoring the amount of urine that comes out during the procedure. You will also have to wear compression stockings during the procedure to prevent the formation of blood clots.
Conclusion
It is important to note that not everyone is suited for this procedure. If you are, your gynecologist will decide the type of hysterectomy you should go for.
What is the recovery like after the TLH surgery?
After the surgery, you will be moved to the recovery time where you will be monitored for some time. Depending on how long your surgery was, you won't be allowed to eat or drink anything for some time. However, you might be able to start a liquid diet. You might return to your regular diet once you start to feel better. You might also have some shoulder pain, bloating, or cramping.
How long is the TLH procedure?
The surgery can take anywhere between one to two hours.
Why is there a loss of concentration or dizziness after the surgery?
This is because of the anesthesia that was used for the procedure. You should avoid driving a vehicle, operating machinery, or making important decisions for at least 2 days after the procedure. You have to take two weeks off work and avoid any strenuous physical activity for a few weeks.
Our Doctors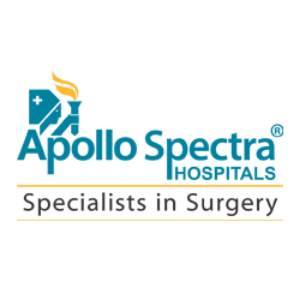 DR. NITIN GUPTE
MBBS, MD-OBGY...
| | | |
| --- | --- | --- |
| Experience | : | 36 Yeras Experience |
| Speciality | : | Obstetrics and Gynae... |
| Timings | : | Mon, Thu & Sat : 06:... |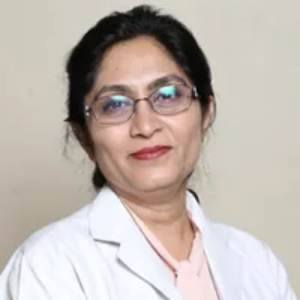 DR. GIRIJA WAGH
M.B.B.S., M.D (Obste...
| | | |
| --- | --- | --- |
| Experience | : | 27 Yeras Experience |
| Speciality | : | Obstetrics and Gynae... |
| Timings | : | Tue, Sat : 11:00 AM ... |

Book Appointment