Orthopaedic Rehab Treatment & Diagnostics in Sadashiv Peth, Pune
Orthopaedic Rehab
Also known as Orthopaedic Rehabilitation, Orthopaedic Rehab being a therapeutic approach to recovery helps people with injuries. It offers relief from chronic pain after surgery, illness and other conditions so that the patient get back on their feet. It's an important part of recovery. The therapists will work closely with you to develop a personalized treatment plan that meets your needs and goals.
What is Orthopaedic Rehab?
Orthopaedic rehab is a specialized form of physical therapy that focuses on restoring mobility and function in people with musculoskeletal conditions. It is the process of restoring function and improving the quality of life after an injury or surgery. It can help people recover from injuries, diseases, and surgeries that affect their bones, joints, muscles, ligaments and tendons. It also helps to prevent future problems with these structures.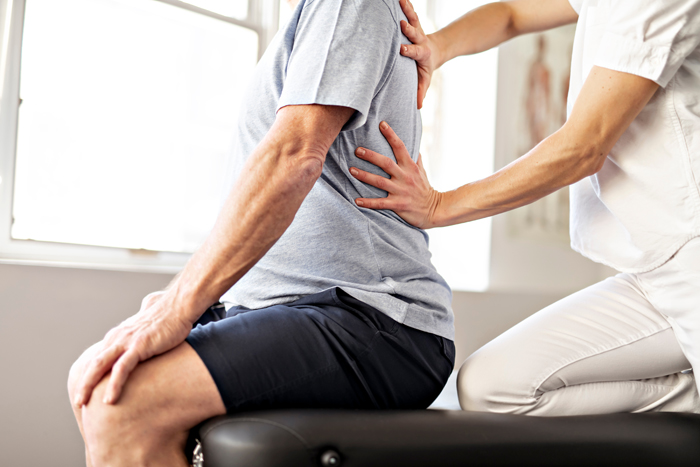 What type of conditions can be treated with Orthopaedic Rehab?
Orthopaedic rehabilitation is a treatment for many different conditions. Some of them, are as followed-
Arthritis
Fibromyalgia
Post-surgical rehabilitation
Chronic conditions
Osteoporosis
Back pain
Athletes often use this type of therapy to help them recover from injuries before they return to their sport.
People who have experienced joint replacements may need this rehab because they no longer have cartilage protecting their joints as they did before the operation.
In some conditions, it is used alongside other treatments such as medication or injections so that patients can get back on their feet faster than if they were only using one method alone.
It is also recommended for those who have been injured in an accident or are experiencing pain from joint replacement surgery, muscle strain/pulls/sprains, tendonitis/bursitis (inflammation), etc.,
Who performs orthopaedic rehab and how?
Orthopaedic surgeons are the experts who specialise in performing Orthopedic rehabilitation. Besides them, there are many different types of therapists who specialize in this area including chiropractors, osteopaths, occupational therapists, speech-language pathologists (SLPs), and athletic trainers.
Orthopaedic rehabilitation can be performed in a hospital, long-term care facility, nursing home or at home with the help of family members. Rehab therapists work with patients who have had an injury or illness that has caused them pain, disability or loss of function. They evaluate the symptoms and severity of the pain. To customize the program, they discuss the personal requirements with the patient and tailor-make an individualized program. They use evidence-based practices to help people recover from their injuries and return to their daily lives as quickly as possible. They also discuss their patient's progress with his doctor.
Request an appointment at Apollo Spectra Hospitals, Pune
Call 1860-500-2244 to book an appointment
Risks attached with orthopaedic rehab
Orthopaedic rehabilitation can be a safe and effective treatment for many people with musculoskeletal conditions. However, there are some risks associated with this type of therapy that should be considered before beginning any course of treatment. It includes-
Infection, blood clots in the legs
Deep vein thrombosis
Muscle spasms
Prolonged immobility leading to deconditioning which could result in loss of bone density.
Decreased strength and endurance due to lack of use over time
Joint Stiffness
The Bottom Line
Orthopaedic rehabilitation is an important part of recovery after injury or surgery. It can help people regain mobility, strength, and function. It also acts as a restoring program for those who have experienced trauma or injury to their bones, muscles, ligaments, tendons, joints or nerves. The program encompasses a variety of services including manual therapy, therapeutic exercises, electrical stimulation, ultrasound treatments and more.
How to get prepared for Orthopaedic rehab at Apollo Spectra, Pune?
The best way to prepare for an orthopaedic rehabilitation program is to start with the basics. This includes eating right, getting enough sleep and staying active. If you have the habit of smoking, stop it as soon as possible.
What type of therapies are performed during Orthopaedic rehab?
Many different types of therapy are performed during orthopaedic rehabilitation. The most common ones include manual therapy, exercise therapy, and occupational therapy.
How much time does it take to recover from Orthopaedic rehab?
The recovery time for this type of surgery varies depending on the patient and the condition being treated. It could take anywhere between 3 weeks to several months, depending on the severity of your injury.

Book Appointment