Best Ankle Arthroscopy Treatment & Diagnostics in Sadashiv Peth, Pune
The operation performed by making small incisions around the ankle joint with the use of surgical tools and a fiber-optic viewing camera is known as ankle arthroscopy. A variety of ankle treatments can be done by performing ankle arthroscopy and the recovery time required is less compared to other open surgeries.
To repair and evaluate the damage caused in a ligament from a seriously sprained ankle your doctor may perform ankle arthroscopy. It is also used to take out debris in your ankle which is formed from torn cartilage and bone chip.
In ankle arthroscopy the recovery time is less, the size of the incision is also very small hence less scarring, and there are very few complications present compared to open surgery.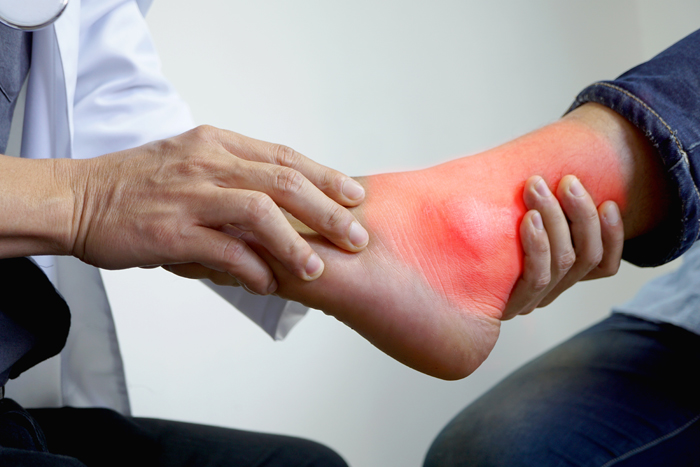 How to Prepare for the Operation
Normally, you must not eat or drink on the day of the surgery. You should ask your doctor about the type of medications you can take. You will be asked by your doctor not to take any blood-thinning agents two or three days before the surgery. If it is an outpatient surgery you should arrange for transportation to go back home or ask your friends and relatives for help.
During the Operation
Once you are on the operating table your ankle, foot and leg will be sterilized and sanitized and an IV line will be started. General anesthesia will be given to put you to sleep and to numb your ankle with the help of a regional anesthetic block. After this small incisions are made and tubes or portals are placed in these incisions which will help to put camera and instruments. Once the procedure is done the portals and the instruments will be removed and the incision will be stitched.
After the Operation
After the surgery, you will be taken to a recovery room where you will be monitored until you wake up from the anesthesia.
The type of surgery performed by the surgeon on you will determine how to stop your ankle movement. Typically, if the surgery performed is very extensive or remodeling is done to the ankle then your surgeon will put your ankle in a cast to prevent any unnecessary movements which will only delay the recovery process.
The place of the incision must be kept clean and dry for fast healing. Timely taking your prescribed pain medicines and using ice packs to reduce swelling and pain.
Normally, after coming home from the hospital it takes around 1-2 weeks to heal and for these 1-2 weeks your doctor will tell you to follow certain rehabilitation instructions, you should not try to rush or do anything hasty and always consult your doctor beforehand.
Risks Present in Ankle Arthroscopy Operation
There are not many risks and complications present in ankle arthroscopy surgery. Some of the minuscule risks factors which are present are as follows:
The chances of infections are there as the procedure requires incisions and the insertion of instruments. If the area where the incisions are made is not properly sanitized and sterilized infections will spread and cause complications.
Bleeding can occur from the cut vessels.
Nerve damage can occur in some people which will numb the ankle area.
Redness around the incision area can also occur after the operation.
When should you Visit your Doctor after the Surgery?
You can visit your doctor or seek medical care if you are having serious pain for 2-3 days after the operation. If there is any redness around the incision you should visit your doctor immediately as infections can start to develop. If you are having more pain in your leg than the area around the incision then there is the formation of dead tissues and you can also see that there is a difference in skin color compared to your other leg.
Request an appointment at Apollo Spectra, Pune
Call 1860-500- 2244to book an appointment
Conclusion
Ankle arthroscopy is a safe procedure and has very few complications. This procedure is very reliable as it heals fast and has less scarring compared to open surgery. The time required for such surgery is around 30-90 minutes depending on the seriousness of the condition.
1. How long until you can walk after ankle arthroscopy?
Normally, you can walk with the help of a cane or a walker after 2-3 days of surgery.
2. Do you need physical therapy after ankle arthroscopy?
After the ankle surgery physical therapy is required as it can act as a catalyst in the healing process and eliminate post-surgery complications.

Book Appointment