Menopause Care Treatment & Diagnostics in Sadashiv Peth, Pune
Menopause Care
Menopause is a condition that occurs in women when she's not had their period for 12 consecutive months. The age where menopause occurs is usually between 45-55 years, but it can occur even before or after this age range. When menopause occurs, a woman will not be able to get pregnant naturally.
Menopause is a natural condition, which occurs without causing any harm to the woman. However, it comes with a few symptoms, such as hot flashes, weight gain, and more. Generally, medical treatment is unnecessary during menopause.
When Does Menopause Occur?
Menopause doesn't occur all of a sudden. The symptoms start showing almost four years prior to your last period. In fact, in some women, the symptoms last for almost ten years before menopause can actually occur.
Before menopause occurs, a phase known as perimenopause transpires where your hormones start preparing for the actual event. It can either last for a few months or even a few years. Generally, women enter this phase during their mid-thirties. All that being said, in rare cases, some women go through menopause between 40-45 known as early menopause.
What are the Symptoms of Menopause?
Generally, menopause symptoms differ from woman to woman. But the symptoms of menopause become more severe and sharp when the condition occurs all of a sudden. Other medical conditions and lifestyle choices can also increase the severity of the symptoms, such as hysterectomy, cancer, smoking, and more. The most common menopause symptoms include;
Lighter or less frequent periods
The bleeding can be either heavy or light
Hot flashes
Night sweats
Flushing
Insomnia
Vaginal dryness
Weight gain
Depression
Anxiety
Unable to concentrate
Memory problems
Reduced sex drives
Dry mouth, eyes, or mouth
Frequent or increased urination
Breasts become sore or tender
Headaches
Racing heart
Urinary tract infection
Muscle mass reduces
Stiff or painful joints
Bone mass reduces
Breats don't feel full
Thinning of hair or hair loss
Increase in hair fall on other parts of the body like the back, chest, neck, and more
When to See a Doctor?
In some women, menopause can cause a few complications, such as;
Vulvovaginal atrophy
Painful intercourse
Metabolic function becomes slower
Osteoporosis
Severe mood or emotions changes
Cataracts
Periodontal disease
Urinary incontinence
Heart or blood vessel disease
If you ever notice any of these complications, it is important to visit a doctor immediately.
Request an appointment at Apollo Spectra Hospitals, pune
Call 1860-500-2244 to book an appointment
Why does Premature Menopause Occur?
Premature menopause can occur due to two reasons. The first reason is premature ovarian failure. Doctors are still not sure why it occurs, but all of a sudden your hormonal levels deteriorate and the ovaries stop releasing eggs. The second reason is induced menopause where the ovaries are removed medically because of any medical condition.
How is Menopause Diagnosed?
Generally, it is natural menopause, it occurs during the right age and with the help of a physical exam and by taking a look into your medical history your doctor will be able to tell you. However, if it is early menopause, a blood test is conducted to offer a proper diagnosis.
What is the Treatment for Menopause?
If you are experiencing early menopause, your doctor might administer any of the below-treatments;
Hormone replacement therapy: Here, medications are prescribed to replace the hormones you are losing and to make the bones stronger.
Topical hormone therapy: It can come in form of cream or gel, which you insert into your vagina.
Other medications may also be prescribed depending on your condition along with vitamin D supplements.
Menopause is a natural occurrence, which usually takes place during the age of 45-55. However, if you happen to notice any symptoms before the suggested age, it is important to talk to your doctor.
No, menopause is not a reversible condition.
What can I do about the excess facial hair developed during menopause?
You can try various hair removal options available in the market.
Is early menopause dangerous?
It is generally not dangerous. But you can talk to your doctor to know more.
Our Doctors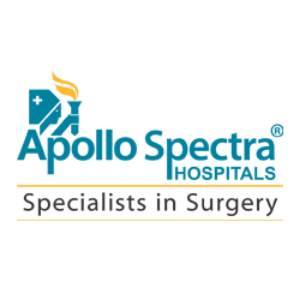 DR. NITIN GUPTE
MBBS, MD-OBGY...
| | | |
| --- | --- | --- |
| Experience | : | 36 Yeras Experience |
| Speciality | : | Obstetrics and Gynae... |
| Timings | : | Mon, Thu & Sat : 06:... |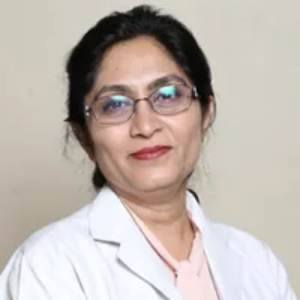 DR. GIRIJA WAGH
M.B.B.S., M.D (Obste...
| | | |
| --- | --- | --- |
| Experience | : | 27 Yeras Experience |
| Speciality | : | Obstetrics and Gynae... |
| Timings | : | Tue, Sat : 11:00 AM ... |

Book Appointment