Neuropathic pain Treatment & Diagnostics in Sadashiv Peth, Pune
Neuropathic pain
Neuropathic pain is a condition caused by malfunctioning of the nervous system, chronic and progressive damage to nerves, infection, or injury and indicated by a shooting, burning, or chronic pain. This can also lead to often lack of sensation Neuropathic pain can be chronic or acute. Although, acute neuropathic pain occurs rarely. Neuropathic pain is differentiated from non-neuropathic pain by the fact that with neuropathic pain, the brain receives signals from the body indicating pain without any immediate incident or injury taking place. This type of pain tends to get worse with time.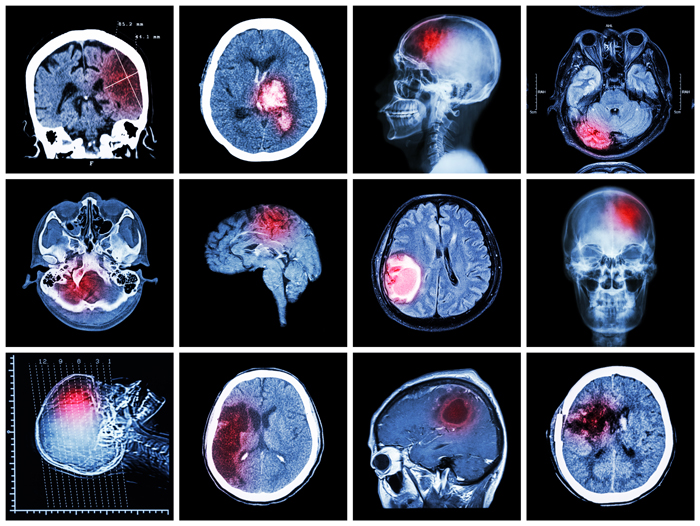 What are the Causes of Neuropathic Pain?
There are no immediate or obvious causes for the development of neuropathic pain but the common factors that can lead to the condition of neuropathic pain are:
Diabetes
Chemotherapy
HIV infections
AIDS
Addiction to alcohol
Trigeminal neuralgia
Postherpetic neuralgia
Injuries to tissues muscles or joints
Injuries affecting the spine
Phantom limb syndrome
Multiple myeloma
Multiple sclerosis
Nerve compression
Spine surgery
Deficiency of vitamin D
Carpal tunnel syndrome
Thyroid related conditions
Shingles
Syphilis
Nerves problems around the face
What are the Symptoms of Neuropathic Pain?
Identification of neuropathic pains stands hard as it has a few objective symptoms that can be listed as:
Shooting or burning pain sensation
Sudden pain without the involvement of any sort of trigger
Difficulty faced while sleeping or resting
Evoked pain
Stabbing sensation
Unpleasant or abnormal feeling
Psychological issues due to chronic pain
Tingling sensation
Numbness
When to see a doctor?
Since the symptoms are not easy to understand, you must be vigilant and see a doctor even if you experience the above-mentioned symptoms with less intensity.
Request an appointment at Apollo Spectra Hospitals, Swargate, Pune
Call 1860-500-2244 to book an appointment
What are the treatments available for Neuropathic pain?
To treat neuropathic pain, your doctor will aim to help you find relief from pain and will try to diagnose the cause behind the pain to treat it and improve the quality of your life.
Over-the-counter medications can be recommended wherein nonsteroidal anti-inflammatory drugs are prescribed. These can be tried but have been studied to help only a little with neuropathic pain.
Topical pain relievers such as lidocaine patches, capsaicin patches, and other medicated creams and ointments may be recommended.
Nerve blocks can be prescribed wherein your doctor may inject local anesthetics, pain medications, or steroids into the nerves.
Antidepressant drugs show great results in helping neuropathic pain. Mainly, tricyclic antidepressants and serotonin-norepinephrine reuptake inhibitors are prescribed.
Implantable device wherein a device is planted either in the brain or spine by the surgeon. These devices send electrical impulses into the brain, spinal cord, or nerves which may help control the symptoms.
Massage therapy, relaxation therapy, or physical therapy can be used to relieve the symptoms.
Working with a counselor may also be recommended by your doctor.
Acupuncture
What Home Remedies can be Adopted to treat Neuropathic Pain?
Certain measures can be taken at home to heal neuropathic pain. These can be listed as follows:
Maintain the blood sugar level if you're a diabetic patient.
Exercise and walk regularly to get the blood flow going. It can create a long-lasting effect.
Warm water holds the tendency to increase blood flow and relieve stress. Warms baths can help with neuropathic pain.
Maintaining a healthy sleep schedule is recommended.
Limit the intake of caffeine.
Limit the intake of alcohol.
Meditation also acts as a pain reliever and is hence recommended.
Request an appointment at Apollo Spectra Hospitals, Swargate, Pune
Call 1860-500-2244 to book an appointment
Keywords
Neuropathic pain
Pain
Nerves
Treat
recommendations
References:
https://www.webmd.com/pain-management/guide/neuropathic-pain
https://www.healthline.com/health/neuropathic-pain
https://my.clevelandclinic.org/health/diseases/15833-neuropathic-pain
What are the examples of neuropathic pain?
Neuropathic pain can take the form of postherpetic (or post-shingles) neuralgia, reflex sympathetic dystrophy, components of cancer pain, phantom limb pain, entrapment neuropathy, and peripheral neuropathy.
What are the stages of neuropathic pain?
Neuropathic pain comprises four main stages. Stage I – numbness and pain. Stage II – constant pain. Stage III – constant pain turning into intense pain. Stage IV – indicated by complete loss of sensation.

Book Appointment