Orthopedic - Tendon and Ligament Repair
Ligaments and tendon injuries can cause significant pain and even loss of mobility. A ligament attaches one bone to another to support a joint, and a tendon is a cord made of tough, white tissues that connect muscles to bones.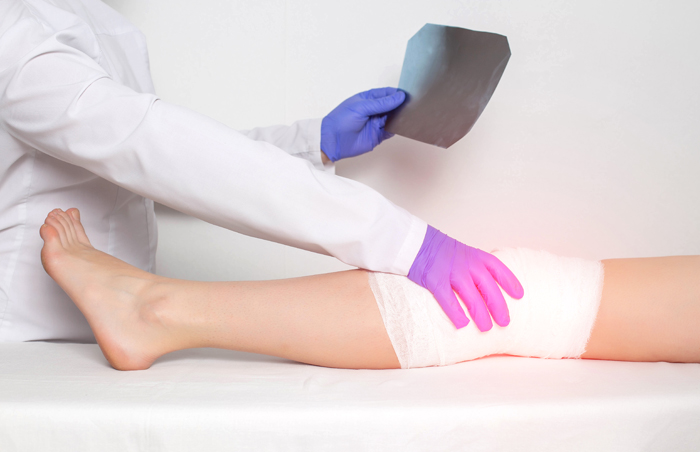 What do we need to know about tendons and ligament repairs?
Normal joint movement involves healthy nerves, muscles, ligaments, and tendons. Nerves signal muscles, instructing them to contract. Muscles contract and pull on tendons, which causes bones to move.
Tendons become inflamed because of a joint injury. Ligaments can tear, stretch and become loose because of persistent strains. Tendon and ligament repair can improve joint stability and mobility.
Tendon and ligament repair is a major surgical procedure with significant risks and potential complications. You may have less invasive treatment alternatives as well.
What are the types of tendons and ligament repairs?
These include:
Direct primary repair, which involves the use of sutures or stitches to complete the repair
secondary repair, which entails grafting to support the repair
Removal of a bone spur, which is an overgrowth of bone that rubs against a tendon
Osteotomy, which involves cutting and shifting of bones to correct a deformity
How are tendons and ligament repairs performed?
Some of the causes that lead to tendon and ligament repair include:
Acute injuries causing strain
Osteophytes or bone spurs are a type of degenerative joint disease that weakens the ligament.
What are the symptoms that may lead to tendon and ligament repair?
Excessive bleeding during injury
Shortness of breath, difficulty in breathing or wheezing
Changes in alertness, such as being unresponsive or being confused
Chest pain, tightness, pressure, or palpitations
A persistent fever
Inability to urinate or bowel movement
Leg pain, redness, or swelling in the calves
Numbness or abnormal swelling in the affected leg or foot
Severe pain
When should you consult a doctor?
Your ligament and tendon damage is causing severe pain, joint misalignment, joint instability, deformity, or general incapacity ortho surgeon may recommend foot and ankle ligament and tendon repair procedures. Your doctor may consider ligament and tendon repairs if other treatments cannot relieve your symptoms.
How are tendons and ligament repairs performed?
Orthopedists and podiatrists (who handle foot and ankle dysfunction) will perform foot and ankle ligament and tendon repairs at a hospital or an outpatient surgery setting. Open surgeries involve at least one incision and differ as per the diagnosis. Orthopedics treat the ligaments and tendons.
Ortho Surgeons give general anesthesia, and they provide peripheral nerve block infusion.
What are the risks and complications?
There can be some risks like:
Anesthesia side effects, such as allergic reactions and breathing difficulties
Bleeding can cause shock
Formation of blood clots
Spread of infection
Foot and ankle ligament and tendon repair complications are uncommon, but they may include:
Injuries to blood vessels
Persistent discomfort
Arthritis development
Nerve damage
Severe joint inflammation
You can request an appointment at Apollo Spectra Hospitals, Tardeo, Mumbai.
Call 1860 500 2244 to book an appointment.
Conclusion
Tendon and ligament repairs are common among athletes, but anyone can suffer damage to these body parts. Consult a doctor immediately if there is severe pain.
How might ligament and tendon repair affect my daily life?
Ligaments and tendon repairs can restore foot and ankle function so that you can lead a more active, routine life. The results of your ligament and tendon repair will depend on the severity of the damage.
What supplements are beneficial to tendons and ligaments?
The majority of your tendons and ligaments have protein (need for protein supplements) Tendons and ligaments involve vitamin C, a nutrient found in several leafy greens and citrus fruits Vitamin E reduces inflammation and may help in the treatment of tendonitis
How long does it take to heal?
About 1 to 2 months. You can expect to regain full mobility in 3 to 8 weeks for mild to moderate sprains and strains. More severe injuries can take months to heal.

Book Appointment