Venous Insufficiency Treatment in Tardeo, Mumbai
Vascular surgery is performed for chronic venous diseases. Surgeons recommend this surgery for long-term conditions like varicose veins and other vascular emergencies.
Vascular surgery hospitals in Mumbai offer this surgical treatment. The main goal of this surgery is to restore proper blood flow.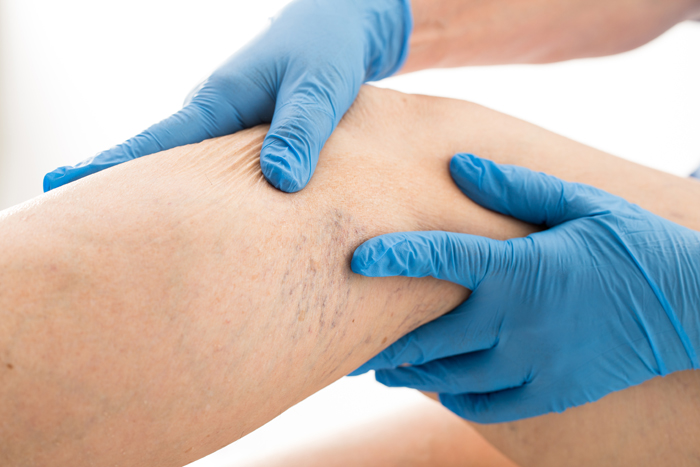 What are venous diseases and vascular surgery?
A venous disease is related to the blockage, narrowing and bulges in blood vessels. A patient feels discomfort due to such problems in veins and arteries.
Vascular surgery is performed to open and shrink such blood vessels or to retrieve the vessels. By vascular surgery, surgeons repair arteries and veins of whole body parts, excluding the heart and the brain.
What are the types of vascular surgeries?
Vascular surgery hospitals in Mumbai perform the following surgeries:
Vascular Bypass Surgery – If you suffer from peripheral artery disease, your doctor operates to reroute the blood by a bypass surgery to ensure proper blood flow to your limb.
Abdominal Aortic Aneurysm Repair – Your vascular surgery doctor in Mumbai retrieves the wall's weakened part that helps blood pump well into the whole body.
Carotid Endarterectomy – In this surgery, your doctor prefers to open the blockage in both carotid arteries that provide blood to the brain.
Laser Therapy – Your varicose veins doctors in Mumbai perform laser therapy to decrease the pain. It is just the primary type of varicose vein treatment.
Stenting or Angioplasty – Peripheral venous disease treatment needs angioplasty and stent. A surgeon inserts a long, narrow catheter into your artery to open the blockage. He or she may recommend inserting a stent inside your artery to keep your artery wall open.
When do you need to see a doctor?
If you are suffering from any venous diseases like deep vein thrombosis or blood clots, visit a specialist.
You can request an appointment at Apollo Spectra Hospitals, Tardeo, Mumbai.
Call 1860 500 2244 to book an appointment.
What are the medical treatments for venous diseases?
It depends on individual cases. For instance, a doctor may treat atherosclerosis with medicines for low cholesterol, which may decrease the risk of venous diseases. Some other treatments include:
Use of antihypertensive medicines to keep the pressure on the artery's walls.
To reduce the risk of deep vein thrombosis, your doctor can suggest anticoagulants.
Clot-busting drugs and thrombolytic therapy can also help treat blood clots.
What are the risk factors of venous diseases?
Heart attack due to blockage of coronary arteries
Increased risk of infection and slow healing time for wounds
Stroke due to blockage of carotid arteries
Unbearable pain in limb
Decrease in mobility
Your vascular surgery doctor in Mumbai can tell you about other risk factors depending on your case.
What are the remedies for venous diseases?
Regular exercise and yoga
Healthy lifestyle
Giving up alcohol
Avoiding smoking
Conclusion
Venous diseases can be treated by your vascular surgery doctor in Mumbai. Apart from it, your doctor can suggest medicines as well.
What is the common diagnostic test for a venous disease?
Your doctor can recommend non-invasive vascular testing, which is an ultrasound. It is a painless and easy test. It helps to know the location, presence and seriousness of a venous disease.
Is a venous disease life-threatening?
If you do not take care of symptoms, then it could be severe and life-threatening.
What is the recovery time for vascular surgery?
After surgery, doctors suggest staying for five to ten days at the hospital and two to three months' rest at home.

Book Appointment