Regrow Treatment & Diagnostics in Tardeo, Mumbai
Regrow
Regrow, or Regeneration is a scientific advancement in orthopedic technology that helps prevent arthritis progression, reduces pain from cartilage defects, and can enhance healing musculoskeletal issues. Regeneration is the safe and the best possible way to repair damage in the body. This type of treatment is preferred because it uses natural tissues and structures superior to implants or artificial replacements.
For treatment, visit any of the Orthopedic clinics in Tardeo, Mumbai. Alternatively, you can also search online for an orthopedic surgeon near me.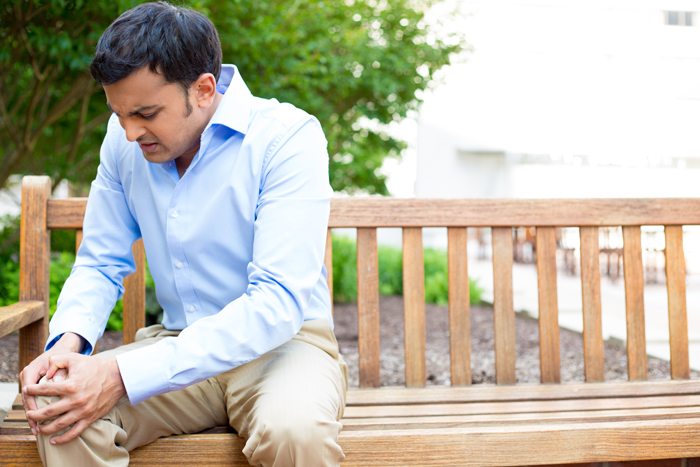 What is Regenerative medicine?
Also known as Orthobiologics, this therapy uses healthy tissues found in our body, such as blood, fat, or bone marrow, to inject at an injured site for healing the damage. They take a matrix of cells and concentrate them to produce a solution to be injected into the patient. These concentrates contain the cells that gather at the injury site and proteins and molecules that ease the pain and heal the injuries.
What orthopedic conditions can heal because of regenerative medicine?
This form of treatment is preferred explicitly by some patients to avoid orthopedic surgery. Regeneration of the cells may improve pain and discomfort caused by injuries to a tendon, ligament, bone, muscle, cartilage, knee, spinal disc, and others. Some of the commonly treated conditions through Regeneration are:
Osteoarthritis
Tendonitis and tendinosis
Cartilage injuries
Muscle strain injuries
Meniscus tears
Labral tears
Ligament sprains
Nerve inflammation
Degenerative disc disease in the spine
Plantar fasciitis
What are the different types of regenerative medicine?
The four types of regenerative medicine include:
Platelet-rich plasma treatment (PRP injections): PRP injections comprise concentrates of autologous platelets obtained after blood centrifugation. When these activated platelets, along with a portion of plasma, are injected at the injured tendon, they stimulate the growth factors and generate multiples of reparative cells that heal the inflammation and pain.
Stem Cell-based treatments
The stem cell treatment is used to repair injuries, back pain and helps to regenerate tissues in spinal discs.
Bone marrow therapy: Or bone marrow aspirate concentrate, made of bone marrow cells, collected from the hip bones.
Fat tissue therapy: This type of therapy collects the autologous cells from the abdomen or thighs.
Other cell treatments may derive cells from the placenta or amniotic tissues.
Cartilage Regeneration: In this treatment, they extract healthy cartilage cells from the body and culture them in a laboratory. Then the cultured chondrocyte cells are grafted into the region of cartilage damage. Cartilage therapy helps treat musculoskeletal conditions.
Prolotherapy: This type of treatment is used for injured joints and connective tissues. A saturated solution containing dextrose and saline is injected into the body. As a result, it will generate new connective fibers and replace the damaged tissue.
What are the benefits of regenerative medicine?
Eliminates orthopedic surgery
Fast recovery period
Enhanced healing and reduced pain
Low risk of adverse reactions because of autologous cells
Reduced risk of future injuries
Increased functionality and promotes growth.
When to consult a doctor?
As we grow, there will be a decrease in the number of repair cells( mesenchymal stem cells), requiring more time for bone damage to heal. If this is the case and facing any difficulties with your everyday activity, you will need to consult a doctor about stem cell therapy for joint and tendon pain or surgery.
Request an appointment at Apollo Spectra Hospitals, Tardeo, Mumbai
Call 1860 500 2244 to book an appointment.
Conclusion
Regenerative therapy is a viable option to restore damaged cartilage, tendons, and ligaments without invasive surgery. Regenerative medicine is an effective treatment option compared to surgery because it uses autologous cells for treatment and causes less pain. It is also proven effective in supporting healing after various surgical procedures. Consult your nearest regenerative orthopedic specialist to schedule an appointment.
References
https://www.hss.edu/condition-list_regenerative-medicine.asp
https://www.kjrclinic.com/regrow-therapy-for-cartilage-damage/
https://regenorthosport.in/blog/stem-cell-therapy-for-ankle-tendon-tears/
https://www.cartilageregenerationcenter.com/knee-treatment-options
https://www.cahillorthopedic.com/specialties/cartilage-regrowth.php
Can I go for regenerative therapy after orthopedic surgery?
Yes, it is possible, and the most promising effects result in this type of treatment. Most of the regenerative therapies are used after orthopedic surgery. Consult an ortho doctor near you to know more about the treatments.
Do regenerative medicines hurt? How long does the therapy take?
You may feel temporary discomfort at the extraction area of the cells and the injection site. It may be relieved with general anesthesia. PRP therapy takes about 30 minutes, and other cell-based procedures can take 1 to 2 hours.
Are there any risks involved in regenerative therapy?
Complications are minimal, as with any other surgery. It may include an infection because of bacteria, the virus that may enter during the injection process. Immune reactions may occur because of injected stem cells.

Book Appointment