Best Ankle Arthroscopy Treatment & Diagnostics in Tardeo, Mumbai
Ankle arthroscopy is a minimally invasive surgery to treat several ankle problems. Ankle arthroscopy is also known as ankle keyhole surgery. As the name suggests, minimal incisions are made on the ankle for the surgery.
Earlier, ankle arthroscopy was used only as a diagnostic measure. However, it has now been recognized for therapeutic purposes. Today, ankle arthroscopy is being preferred to the traditional surgery for ankle joints.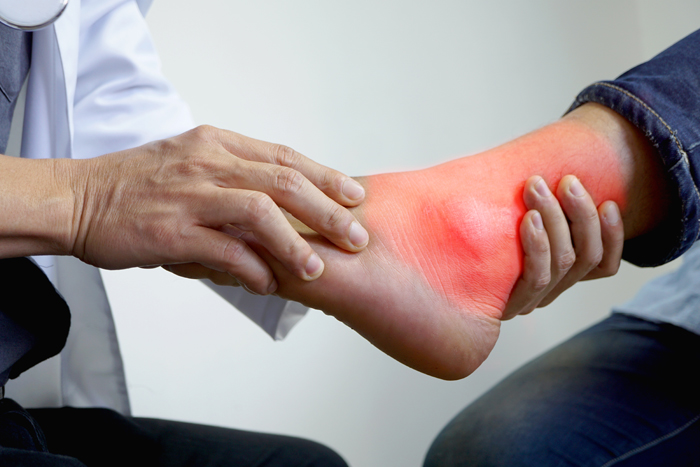 What is ankle arthroscopy?
Arthroscopy was used earlier for bigger joints, like the knee. Ankle was considered too small and complicated to be operated on via arthroscopy. The idea of ankle arthroscopy was accepted in 1977 when researchers published a study of 28 ankle arthroscopies.
Ankle arthroscopy is a successful alternative for problems where the traditional operative measures are not possible or the outcomes are not positive. Ankle arthroscopy provides images of the complete ankle joint, allowing surgeons to diagnose and treat ankle joints in a minimally invasive manner.
Any reputed orthopedic hospital in Mumbai offers this treatment. You can also search for an orthopedic specialist near me.
Why is ankle arthroscopy done?
There are several problems that can be treated using ankle arthroscopy, including:
Ankle arthritis
Ankle impingement
Ankle fractures
Osteochondral defect (OCD)
Arthrofibrosis
Ankle instability
Ankle infections
Synovitis
Osteochondral injuries
Loose bodies
Ligament and tendons problem
When should you see a doctor?
If you suspect problems like ankle fracture, ankle arthritis, ankle instability and other issues mentioned above, you must go visit your doctor or an orthopedic surgeon for treatment.
You can request an appointment at Apollo Spectra Hospitals, Tardeo, Mumbai.
Call 1860 500 2244 to book an appointment.
What are the benefits?
Faster healing
Smaller scars or no scars
Less painful
Shorter hospital stay
Reduced rate of infection
Early mobilization
Fewer complications
How do you prepare for the procedure?
Usually before the surgery, once the problem is diagnosed, a blood test is done. Blood tests help determine the vitamin D levels in the body. Also, various other tests are done to check for any other infection. Your surgeon will also discuss your medical history to look for any heredity disease. Usually your doctor recommends that you avoid smoking a few weeks before the surgery, as that can delay the healing process after ankle arthroscopy.
How is the treatment done?
For an ankle arthroscopy treatment, the patient is administered anesthesia. Two minimal incisions are then made at the front and back of the ankle. Via these incisions, the thin fibre arthroscopic camera is entered and few small surgical tools are used. For improved visualization, the joint is expanded using a sterile fluid.
This arthroscopic camera helps surgeons have a better view of the inside of the ankle. The image is magnified and transmitted to a monitor outside. Once the surgery is completed, the incisions are closed by sutures.
What are the side effects?
Some pain and swelling can be felt in the area after surgery which goes away within a few days. Your doctor may also suggest that you keep the leg straight for a few days to avoid complications. Based on the problem and the surgery performed, your doctor may suggest pain medications and even physical therapy.
Conclusion
More and more patients now opt for ankle arthroscopy because of its myriad benefits. It also has a high success rate.
What are the risks involved in ankle arthroscopy?
There is a risk of nerve or blood vessel damage, but the benefits of ankle arthroscopy outweigh the risks.
What is the recovery period after ankle arthroscopy?
Generally patients return to normal activities within 3 to 5 days. Extensive physical activities, exercises and sports after 4 to 6 weeks.
Is ankle arthroscopy a painful procedure?
Ankle arthroscopy can cause a bit of joint pain. This pain will go away with time. Your doctor or orthopedic surgeon may recommend pain medications after the surgery.

Book Appointment