Hair Transplant in Tardeo, Mumbai
Hair is a crucial part of one's personality that makes you feel good and confident about yourself. However, a sedentary lifestyle, an unhealthy diet, various medical conditions, and hereditary problems can cause hair loss at a young age. Hair loss can affect your physical appearance as well as emotional wellbeing. Hair transplant treatments help you restore your hair and regain confidence.
To begin your search, you can consult a hair transplant doctor in Tardeo for guidance on which treatment methods are best suited for you. Or you can search online for hair transplant treatment near me.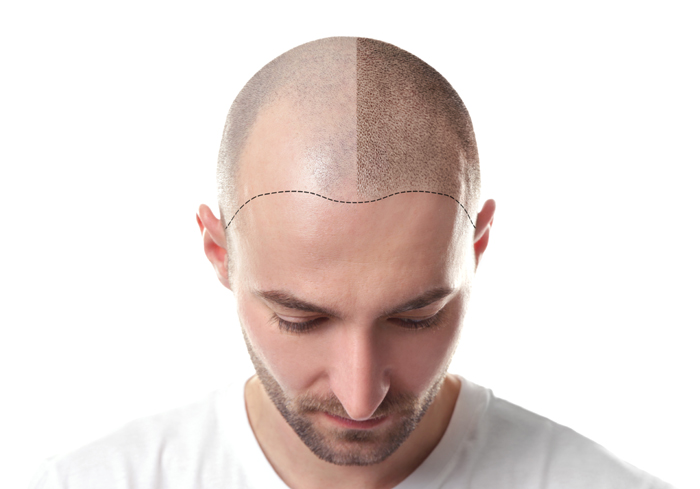 What Is a Hair Transplant?
Hair transplant is a type of surgery in which a plastic or dermatological surgeon takes hair strands from a denser section of the scalp and grafts them to the receding hair-line area. Hair transplants are done in a medical clinic under local anesthesia, which means you'll be awake but will not feel any pain.
What Are the Types of Hair Transplant?
Firstly, the surgeon will cleanse the back of your head before taking the hair grafts and administer medication to numb the section and minimize the pain sensation.
The two types of hair transplants are follicular unit strip surgery (FUSS) or follicular unit extraction (FUE).
Follicular Unit Strip Surgery (FUSS)
In this procedure, the surgeon will cut a thin strip of skin from the thicker section of the scalp and then close the site with stitches. Next, the strip is divided into tiny grafts, depending on the transplant site area.
Follicular Unit Extraction (FUE)
In this procedure, the surgeon will shave the back section of the scalp and create many incisions to remove individual hair follicles. This can cause several tiny scars, which are not very noticeable and will be covered by the top section of hair.
After these initial steps, both the FUSS and FUE follow the same process — The surgeon numbs the site where hair will be transplanted and makes tiny cuts in your scalp using a needle or blade. The grafts are inserted into the tiny holes, and the surgical site is covered with gauze or bandages.
Your doctor might recommend you another procedure if you still face hair loss problems or desire thicker hair. There are many reputed surgeons and specialists for hair transplant treatment in Tardeo.
Request an appointment at Apollo Spectra Hospitals, Tardeo, Mumbai.
Call 1860 500 2244 to book an appointment.
What to Expect After a Hair Transplant?
You'll feel pain or soreness on your scalp from where the hair was taken or the area it was transplanted. Your surgeon covers your scalp with bandages for a few days and may prescribe an antibiotic to reduce the risk of infection or an anti-inflammatory drug to relieve swelling.
You will be able to resume daily activities after three to five days of surgery. The transplanted hair will fall out after a few weeks, which is a part of the process, and new hair growth will be visible within a few months.
What Are the Risks Associated with a Hair Transplant?
It's common after a hair transplant to have a swollen scalp for a few days and scarring due to the use of needles or blades. Even though hair transplant is a relatively safe procedure, it can lead to few minor risks such as:
Bleeding
Infection
Itching
Numbness on the surgical sites
Unnatural-looking new hair growth
Abrasions around the eyes
Shock loss, i.e., sudden loss of transplanted hair
A crust formation on the head from where hair was taken or transplanted
Inform your doctor if you notice any of these symptoms and begin treatment to avoid further complications. Immediately reach out for medical help if you experience severe pain or bleeding.
Conclusion
Hair transplants help you get a fuller scalp and feel good about your personality. With the advancement in science and technology, hair restoration treatments have become minimally invasive and more effective. Consult a hair transplant treatment doctor in Tardeo to discuss the benefits, side effects, eligibility, cost, and other factors before opting for the surgery.
References:
https://www.webmd.com/skin-problems-and-treatments/hair-loss/hair-transplants#2-5
https://www.webmd.com/skin-problems-and-treatments/hair-loss/qa/what-should-you-expect-after-a-hair-transplant
https://www.webmd.com/skin-problems-and-treatments/hair-loss/qa/how-is-a-hair-transplant-done
https://www.healthline.com/health/does-hair-transplant-work#takeaway
https://www.healthline.com/health/fut-hair-transplant#side-effects-and-precautions
https://www.nhs.uk/conditions/cosmetic-procedures/hair-transplant/
How do I care for my scalp after a hair transplant surgery?
A hair transplant is a minimally invasive surgery and doesn't require much preparation and aftercare. But, you can follow these steps to prevent any infection or ease pain:
Wash your hair a few days after the surgery using a mild shampoo.
Refrain from combing over the new grafts for a few weeks.
Avoid wearing hats or pullover shirts to avoid damaging the grafts.
How much does a hair transplant cost?
The cost of a hair transplant surgery is highly variable. It depends on several factors, such as type of hair transplant, location, surgeon skills, number of sittings, and area of the scalp that needs transplantation. Speak to your doctor to know the cost based on your type of condition and the surgery required.
What are the advantages of FUE over FUSS?
Both FUE and FUSS are doctor-recommended hair transplant techniques. FUE is more common due to some advantages such as quicker healing time, less pain after surgery, hair grafting from other body parts, etc.

Book Appointment