Urology - Minimally Invasive Urological Treatment
The urinary system is your body's drainage system. This system includes your kidneys, ureter, urethra and urinary bladder. When one of these organs is affected by an infection or disease such as kidney stones, urinary tract infections and prostate cancer, it can interfere with the effective removal of waste. Depending on the problem, there are several ways to solve these issues. To learn more about these treatments, speak to a urology specialist in Mumbai.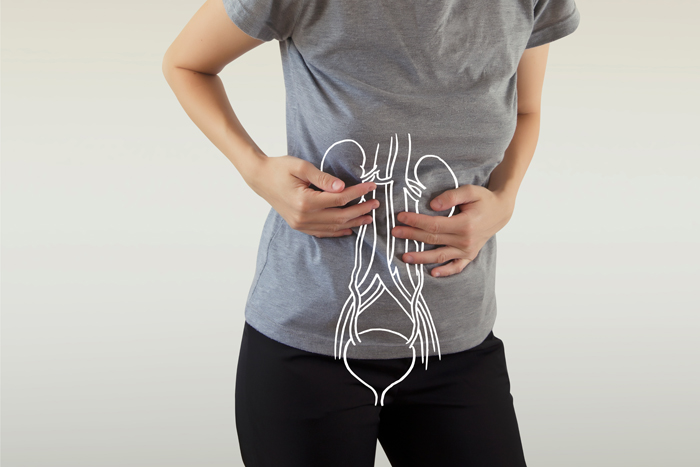 What is a minimally invasive urological treatment?
A minimally invasive urological treatment is a group of surgical procedures that treat conditions without causing too much trauma to the body. They are performed using small incisions or no incisions at all as opposed to large incisions performed during invasive surgeries. This procedure usually shortens hospital stays, increases recovery rate, reduces scarring and lowers the risk of infections and complications.
What are the types of minimally invasive urological procedures?
The types of minimally invasive urological procedures are:
Laparoscopic surgery: This is the primary form of minimally invasive surgery. Tiny incisions (less than an inch) are made to give way to a thin tube fitted with a video camera that is inserted through those cuts. Your doctor might send small surgical instruments through that tube as well. The surgery is then performed by using the instruments and the camera that displays your urinary system on a screen. Using this procedure, your doctor could even remove an entire kidney through a small incision rather than large cuts.
Urological endoscopy: Urological endoscopy is similar to laparoscopic surgery except that the incisions do not provide entry for the tube and camera. The tube is inserted through your body's natural openings, such as your urethra or anus. This procedure is mostly used for diagnostic tests as the camera gives a full, physical view of your urinary system and the condition affecting you.
Robotic surgery: A robotic surgery, commonly called da Vinci robotic surgery system is yet another type of minimally invasive procedure. Here, a surgical console is used to control the instruments attached to its mechanical arms. This procedure is usually used to treat cancers affecting your bladder, prostate or kidneys.
What are the procedures that can be performed by minimally invasive urological treatments?
Minimally invasive urological treatments have a wide range of applications such as:
da Vinci prostatectomy to treat prostate cancer
da Vinci nephrectomy or laparoscopic nephrectomy to treat large kidney tumors
da Vinci robotic partial nephrectomy to treat small kidney tumors
da Vinci sacrocolpopexy to treat vaginal prolapse
Interstim to treat refractory overactive bladder
Laparoscopic surgery to treat undescended testicles
Percutaneous/microscopic sperm extraction to treat infertility
No-scalpel vasectomy
Plasma button resection or greenlight laser ablation to treat benign prostate hyperplasia
When do you need to see a doctor?
If you are diagnosed with a urological infection, disease or disorder, speak to a urologist in Tardeo to explore your options and pick a suitable, minimally invasive urological treatment option.
Request an appointment at Apollo Spectra Hospitals, Tardeo, Mumbai.
Call 1860 500 2244 to book an appointment.
When should you choose minimally invasive surgery?
You can choose minimally invasive surgeries (MIS) for any urological condition you may have if your urology doctor in Tardeo recommends it. You would do particularly well if you choose MIS if:
You have trouble urinating
You are diagnosed with moderate to severe benign prostate enlargement and the medicines administered to you are not working
You have urinary tract obstruction or bladder stones
You have blood in your urine
You can't completely pass urine
You are bleeding from your prostate
You have very slow urination
Conclusion
All surgeries have their own risks and minimally invasive procedures are no different. However, the benefits of these procedures far outweigh the risks they pose. Seek treatment at a urology hospital in Mumbai and opt for a minimally invasive procedure to reduce trauma to your body.
What are the conditions that can be treated through minimally invasive procedures?
Some of the most common urological conditions or procedures that can be treated by minimally invasive procedures are kidney diseases, prostate and bladder cancer, vasectomy, etc.
What are the benefits of minimally invasive surgeries?
Most patients respond well to minimally invasive procedures and the risks associated with conventional surgeries are considerably reduced in these procedures. Some of the benefits are:
Better health outcome
Less trauma
Reduced hospital stays
Less discomfort, pain, bleeding and scarring
Quicker recovery
Less cost
What are the surgical instruments used in minimally invasive procedures?
Some of the instruments used in minimally invasive procedures are:
Handheld instruments: Graspers, retractors, suturing instruments, dilators, needles, spatulas and fixation devices
Inflation devices: Balloon and balloon inflation devices
Cutting instruments: Trocars
Guiding devices: Catheters and guidewires
Electrosurgical and electrocautery instruments

Book Appointment