Treatment for Common Illnesses in Tardeo, Mumbai
Urgent care units handle various types of medical cases such as common illnesses. Your healthcare provider diagnoses these health conditions and suggests a proper course of treatment.
To know more, you can consult a general medicine doctor near you or visit an urgent care center in Mumbai.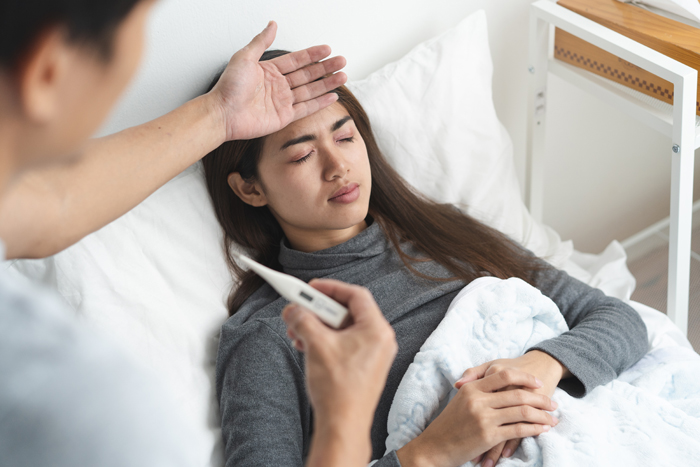 What is common illness care?
You can catch the flu when the weather changes. You may feel under the weather after a long trip from one country to another. Certain illnesses fall under the common illness category. Most people use self-care hacks to deal with common illnesses. However, urgent care units are more equipped to handle such cases.
Which illnesses fall under common illnesses?
List of common illnesses in adults:
Allergies due to food, medications, fabrics, or mold
Diabetes (high blood sugar)
Pink eye (conjunctivitis)
Cough
Bronchitis
Skin infections
Influenza
Hives or skin rash
Diarrhea and vomiting
Acid reflux
Upper respiratory infections
Migraine
Gout
Asthma
High cholesterol and blood pressure
Weight management
Vitamin deficiencies
Women's health-related issues such as vaginal infections, PCOS, birth control
Ear infections
Back pain
Hypothyroidism and hyperthyroidism
Urinary tract infections
Alcoholism
Arthritis
List of pediatric common illnesses:
Allergies
Tonsillitis
Skin infections
Sinus infection
Bedwetting
Cough and cold
Jaundice
Developmental problems
Upper respiratory infections
Fever
When do you need to see a doctor?
If you or your child experience any of the above-mentioned symptoms, it is best to get common illness care from healthcare professionals.
You can request an appointment at Apollo Spectra Hospitals, Tardeo, Mumbai.
Call 18605002244 to book an appointment.
How can you take care of common illnesses?
It is important to exercise self-care when you suffer from above-mentioned common illnesses. Most cases are usually resolved with at-home care within a few days.
Here are some of the self-care tips you need to follow when you are down with a common illness:
Take plenty of rest whenever you experience fever or cold.
Stay hydrated and keep your electrolytes balanced.
Avoid oily and spicy foods in your diet.
Follow a bland diet to ease your stomach.
Wear loose-fitting clothes to avoid your acid reflux from turning worse.
Drink warm liquids like herbal teas and soups to relieve cold and sore throat.
Take over-the-counter medication to manage pain.
Cut down on your alcohol intake.
Quit smoking and chewing tobacco.
Practice relaxation techniques, breathing, and yoga.
Avoid use of caffeine before bed.
In case of cuts and injuries, change your dressing at least twice a day to avoid infections.
Keep your allergy tablets handy to avoid any major allergy episodes.
Exercise regularly to boost immunity.
Use a humidifier to deal with dry air in your room. It will make your breathing easy.
Conclusion
With a wide variety of treatments and self-care tips, you can recover from common illnesses.
Do I need to see a doctor if my skin rash spreads to the whole body?
Yes. If you experience a sudden increase in the area of your skin rash, it is best to see a doctor. Allergic reactions like breathing issues, difficulty in swallowing could be potentially dangerous to health.
What is the ideal time to get a flu shot?
Flu is at its peak during the winter months of December and January.
That's why September is the best month to get your flu shots.
What should I bring during my visit to an urgent care unit for common illness care?
It is always wise to bring your insurance card and past medical records while visiting an urgent care unit. Do check with your insurance provider for illnesses that are covered in your policy.

Book Appointment