Breast Augmentation Surgery in Tardeo, Mumbai
Breast augmentation, also called augmentation mammoplasty, is a surgical procedure done to increase the size and adjust the shape of the breasts by placing breast implants under breast tissues or sometimes under chest muscles.
You can search online for 'cosmetic and plastic surgeons near me' or 'cosmetic surgeons in Mumbai'.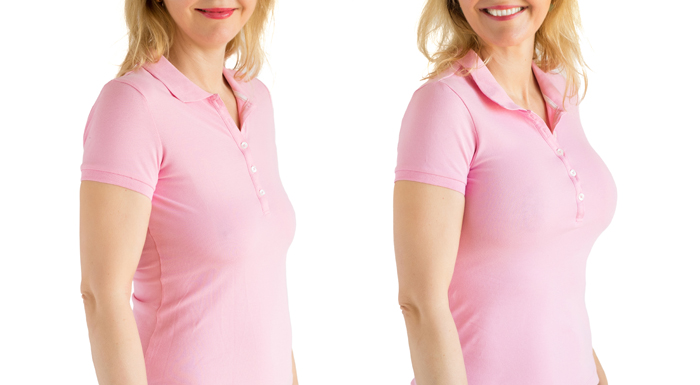 What do we need to know about the procedure?
Breast augmentation is a self-choice procedure, it's not done as a result of underlying disease. Breast implants are saline (salt water) or a silicone-filled sac. Breast augmentation is mostly done as an outpatient surgery performed under general anesthesia or sometimes under local anesthesia.
Who qualifies for this procedure?
Breast augmentation is performed on women (as per their personal choice) who are either:
Not confident enough with the way their breasts look or
Have asymmetric breast size or
Have smaller breast size than what they desire or
Wish to have the upper part of the breast to be fuller or
Have lost the shape or volume of the breast after pregnancy, weight loss or with aging
Why is this procedure conducted?
Breast augmentation is performed for the following reasons:
To enhance the breast appearance in women who think their breasts are either small or asymmetric in size
Adjustment of breast size after pregnancy or heavy weight loss
To correct unevenness in the breast after some kind of breast surgery
You can visit Apollo Spectra Hospitals, Tardeo, Mumbai. You can also
call 18605002244 to book an appointment.
What are the different types of breast augmentation?
Breast enlargement using implants: This technique involves making an incision followed by lifting of breast tissue and then creating a pocket within the breast tissue to place the implant. Implants can also be placed behind the chest muscles. All these steps are performed by a surgeon.
Fat transfer technique: Fat transfer breast augmentation uses liposuction to take fat from other parts of your body and inject it into your breasts. This is an option if you want a relatively small increase in breast size and would prefer natural results.
What are the benefits of breast augmentation?
Breast augmentation:
Makes asymmetric breasts symmetric
Boosts self confidence by enhancing your appearance
What are the risks associated with breast augmentation?
Breast augmentation being a surgical procedure that involves inserting implants in the body carries several risks such as:
Pain in the breast
Scar in the breast tissue
Distortion in the shape of breast implant
Microbial infection
Change in the position of the implant
Leakage and rupture of the implant
Changes in the nipple and the breast sensation
Furthermore, to correct these complications, more surgeries are required to either fix or remove the implant.
Conclusion
If you're considering undergoing breast augmentation for any reason, talk to a cosmetic and plastic surgeon. You must know each and everything about the procedure, from risks and complications to follow-up care, before you decide to undergo it.
What are the natural methods to increase breast size?
Natural methods involve exercises to develop chest muscles and maintaining an erect posture. Never fall for natural supplements that claim to enhance the breast size as they are fraudulent
What is the recovery process after the surgery?
You can expect to return home within a few days to a week after the surgery. Surgical dressings are removed within a few days and external cuts are removed in a week.
What are the different types of implants?
Saline breast implants: Saline breast implants are sterile salt water-filled sacs. They are removable from the body in case of leakage. They give a uniform shape and firmness to the breasts.
Silicone breast implants: These are filled with silicone gel, which feels like natural breast tissue. Although the chances of it collapsing are very less, still, if the implant shell leaks, the gel either remains in the implant shell or moves into the breast implant pocket.
Round breast implants: These are used to make the upper part of the breast fuller.

Book Appointment