Facelift Treatment & Diagnostics in Tardeo, Mumbai
Facelift
A facelift is a surgical procedure that improves your skin and helps you look younger. It improves facial skin and reduces the signs of aging.
If you are worried about your loose facial skin due to an illness or old age, search online for an experienced plastic surgeon near me.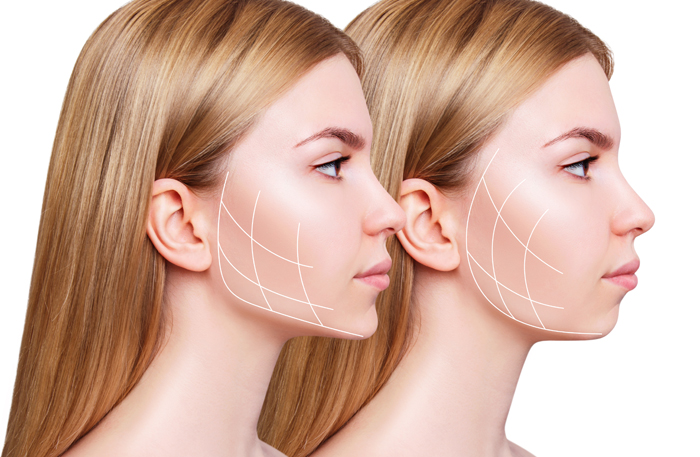 What do we need to know about facelift? Who are the ideal candidates?
With old age, the elasticity of our skin and tissues diminishes. This is the main cause of sagging skin and wrinkles. Facelift is also known as rhytidectomy, a surgical procedure that tightens facial skin and tissues. A facelift is also concerned with removing excess skin from your face. By tightening your facial tissues, a facelift usually smoothens the folds or wrinkles.
Healthy people, who have no medical history of complex ailments, are ideal candidates for facelifts. They can easily recover from the surgery.
What are the types of facelift?
Upper Facelift - Focuses on the upper part or the cheek areas.
Full/Complete Facelift - When you need to tighten the skin all around the face, you need a complete facelift. In this process, the operation is done up to the neckline.
S-Lift - If you have sagging skin across the jawline and on the upper half of the neck, then you need S-Lift.
Classic Neck Lift - When any individual has sagging skin around the neck or throat, he/she needs a classic neck lift.
Lower Face and Neck Lift - One may opt for it when he/she wants to get rid of sagging skin in these regions.
Suture Neck Lift - This is done for a better neckline contour.
Why is facelift needed?
People opt for facelifts mainly to contour face and neck in order to reduce the signs of aging. To know more about the options, you can visit plastic surgery hospitals in Mumbai.
When do you need to see a doctor?
If you are healthy and want to get rid of sagging skin, visit a doctor.
You can request an appointment at Apollo Spectra Hospitals, Tardeo,Mumbai.
Call 1860 500 2244 to book an appointment.
How is facelift done?
There is a dissection in the hairline near the temples. The incision is made in front of the ear, then back on the lesser scalp behind the ears. By a facelift, excess skin and fat may be redistributed. And the muscles and connective tissues are reconstructed and tightened.
Neck lift is also done to remove excess skin and fat. The skin on the neck is tightened and pulled up through a dissection just under the chin.
The incisions are made in such a way that they synthesize with heartline and facial structure.
You will have a surgical drainage tube after the surgery as well as bandages. In some cases, you may need to return to your surgeon to have stitches removed.
What are the risks?
These include:
Blood clots
Prolonged swelling
Infection
Bleeding
Hair loss
Pain
Cardiac events
Conclusion
In a nutshell, during a facelift, a surgeon removes extra fat and skin from your face. Often, he/she repositions fat and tissues under the skin to lift and tighten the facial skin. An individual may experience bruising and pain. You must strictly adhere to your doctor's advice before and after the surgery to get the best results..
What is the cost of facelift?
The average cost of a facelift is Rs 150000-200000 in India.
What is the clinical evaluation required for a facelift?
Before performing a facelift, a surgeon can ask for a series of tests to assess whether a person is ready for the facelift operation or not. These tests include:
Test of anemia
Test for HIV or Hepatitis C
Test for diabetes
Pregnancy test
How do you prepare for a facelift?
If you decide to go for a facelift operation, your doctor will suggest that you stop all other medications 15 days prior to the scheduled operation. From the dietary point of view, avoid high salt content in your meals. You need to quit smoking 15 days before the operation. And you should take all the tests before the surgery.

Book Appointment